Deftone Cycles is known for importing and selling some of the finest grey-market Japanese sportbikes available on these shores, and the vast majority of their offerings are clean as crystal mechanically and cosmetically. The catch with immaculate classics, though, is that they can feel too precious to ride. This 1990 Honda CBR250RR presents no such conundrum.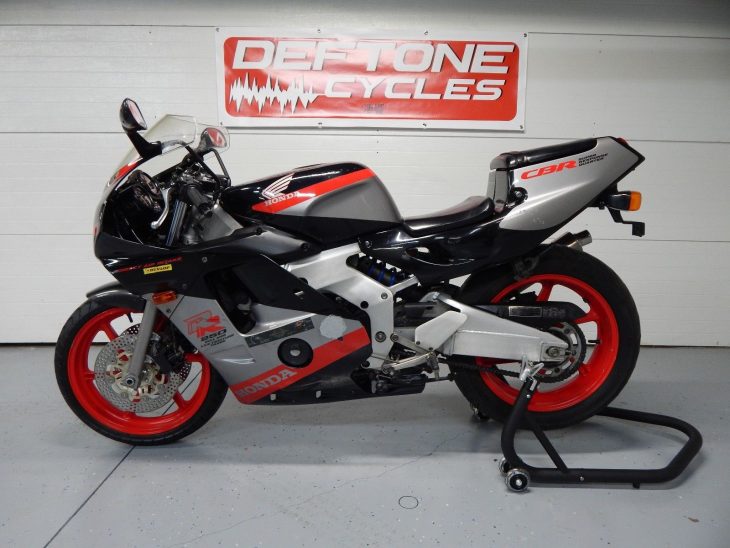 Greg at Deftone has made sure the 19,000-rpm hornet's nest is fully spry under its black and grey fairings, but has left it as is cosmetically. It bears the scars of its 28 years like badges of honor, each one begging you to take it out of the garage with little regard for bug detritus or the odd thunderstorm.
It is also a good candidate for a restoration, but what would be the point? It runs like a top, and it wasn't made for looking at. It was made for delinquency. For the kind of fun you can only have when you're wearing a tinted visor .
From the eBay listing:
Honda CBR250RR MC22. 9,883 Miles (15,909 Kilometers) Completely original and unrestored. Mechanically Sorted. Cosmetically Challenged. All fluids are fresh. Shifts and revs to redline perfectly. Starts effortlessly every time. Very Honest OEM Bike. Things to note: This vehicle is for one who wants a restoration project or just wants to ride without a care. Please see Images. Fuel tank is Rust Free. Otherwise straight from the factory. Bike has Vin Matching State of Ohio Title. MC22-1009*** "Buyer is responsible for their own State Requirements." Imported into the States through all legal channels. Sold as is. Buyer responsible for shipping. Thanks for looking. Please email any questions.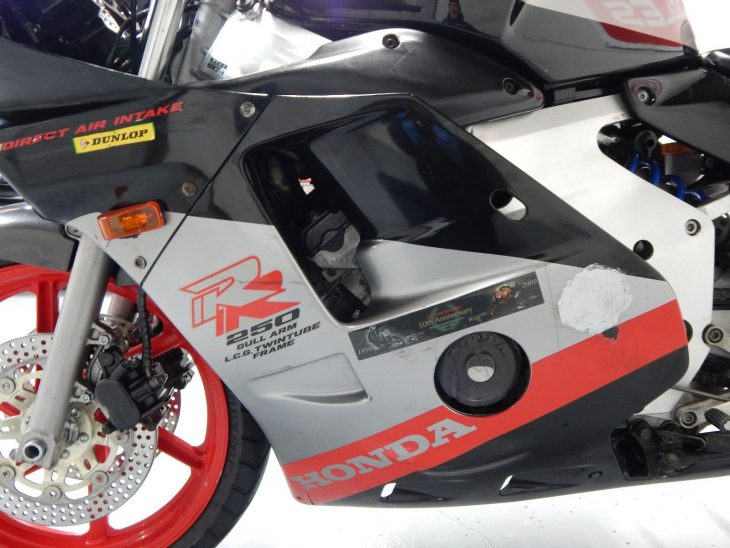 The bike is priced according to its cosmetic flaws, which is all the more reason to jump on it. For the price of a thumper-powered Yamaha R3, you can sing the song of your people with gear-driven cams, a left fist full of angry bees and a blissful grin.