In those dark morning hours (for those of us who "spring" the clocks forward) and in the wastelands of eBay before riding season hits and all sorts of exotica hit the auction block, there are days of, well, nothing. RSBFS staff look through hundreds of listings daily, and some days it is hard to find something worthy. Thus – in that light – a find such as this sano-clean 1984 RZ350 shines like a lighthouse beacon on a stormy night. Let's check it out.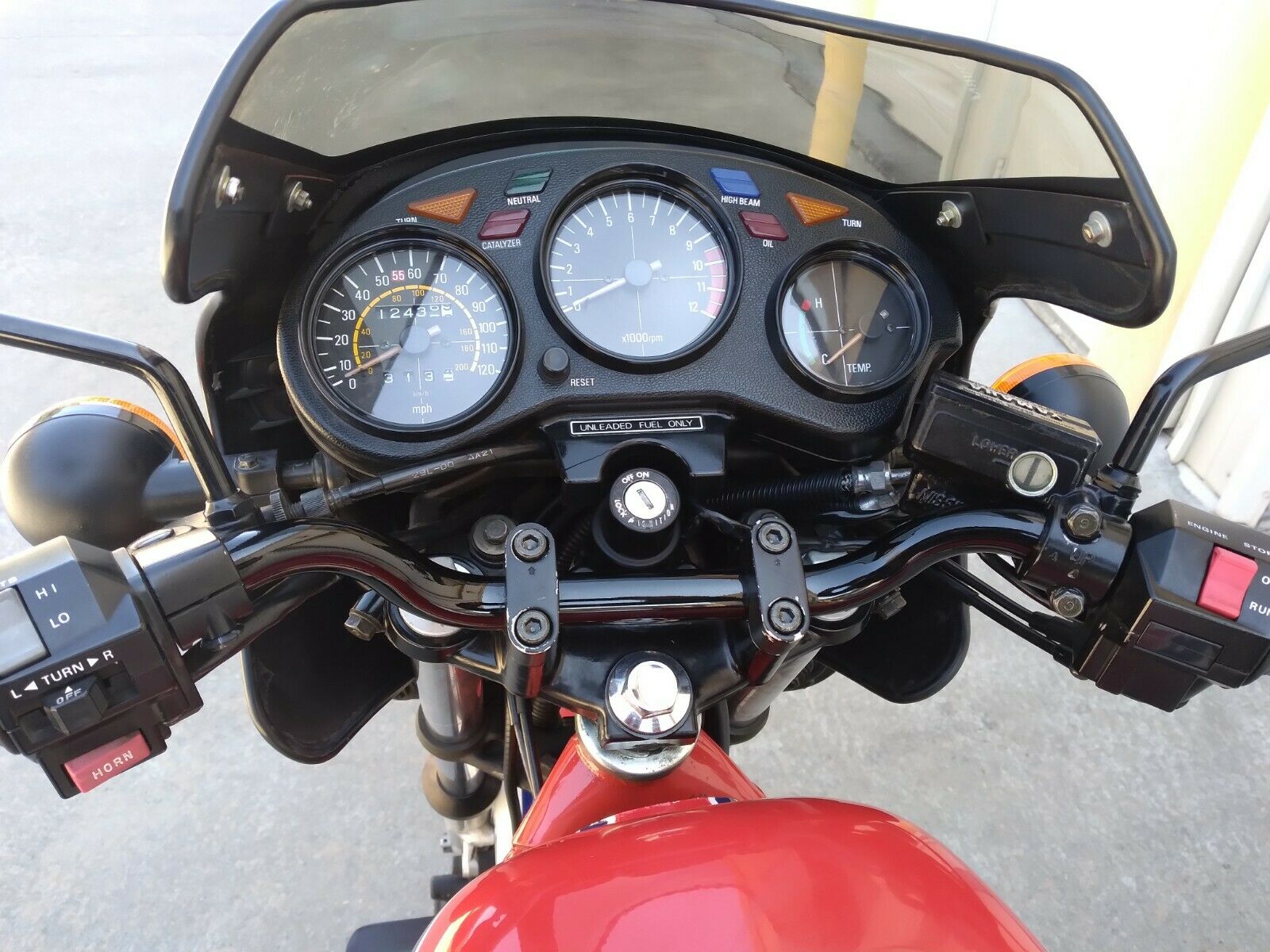 While not a completely stock offering, this RZ is probably everything we would want in a rider. It looks to be in excellent shape cosmetically, has travelled enough miles to be a proper used bike (at 12,000+ miles there is no hangar queen here), and has the correct performance mods to wake up the two-pot beehive within. Those DG chambers look fantastic, and I can already hear (and see) the plumes of blue smoke shooting out of them as the little Yamaha hits the pipe. With proper jetting on the upstream side the 350 become far more potent than the modest displacement suggests.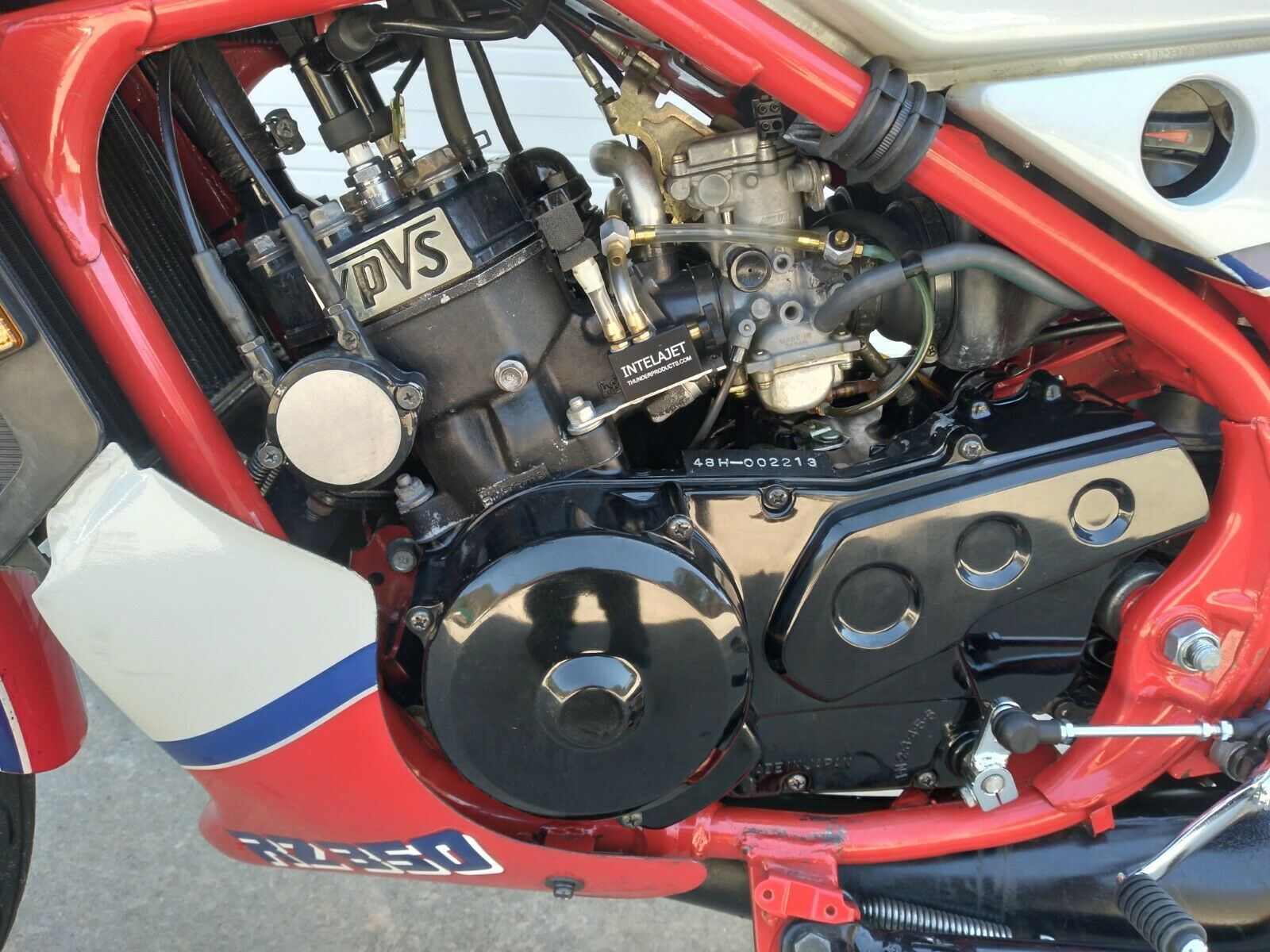 From the seller:
1984 Yamaha RZ350
Excellent condition. Clean Title. Stored Indoors
This motorcycle is still very much in show worthy condition.
One would find it hard to believe this motorcycle is 38 years old.

Motorcycle has:
New battery
Brand new handle bars/grips
New tires (Michelin Pilot)
New chain & sprockets
Beautiful freshly powder coated wheels (white to match bike)
IntelAJet system added onto carburetors for easy fine tuning of carbs.
New pistons and rings, along with crank bearings and seals, 2 years ago.
(Bike tuned and jetted perfectly)
DG High Flow Pipes in excellent condition
( 2 ) keys
No rust on or in gas tank
More from the seller:
A few notes:
Everything works on bike
Bike has been stored in climate control since day 1
Paint & body panels are perfect, with no scratches- excluding 1 small ding (see details below)
Two small flaws:
Small chip in headlight but does not leak water (picture listed)
Small ding at lower portion of gas tank (picture listed)
Located in Georgia, this 1984 RZ350 looks to be a real peach (cue the rim shot!). These RZs are tremendously popular with readers, and the collector market is starting to see what it missed so many years ago. That means many of our readers who may remember when you could pick up a runner for $2k and a clean example like this for $5k will absolutely balk at the $12-15k range in which they now trade. Such is the march of time, the escalation of gas prices, and the high demand for a small (and dwindling) supply of these yesteryear throwbacks. There are many days to go, and this one sits at right around $5k with reserve in place – it should be fun to watch! Check out all of the details here, and Good Luck!!
MI