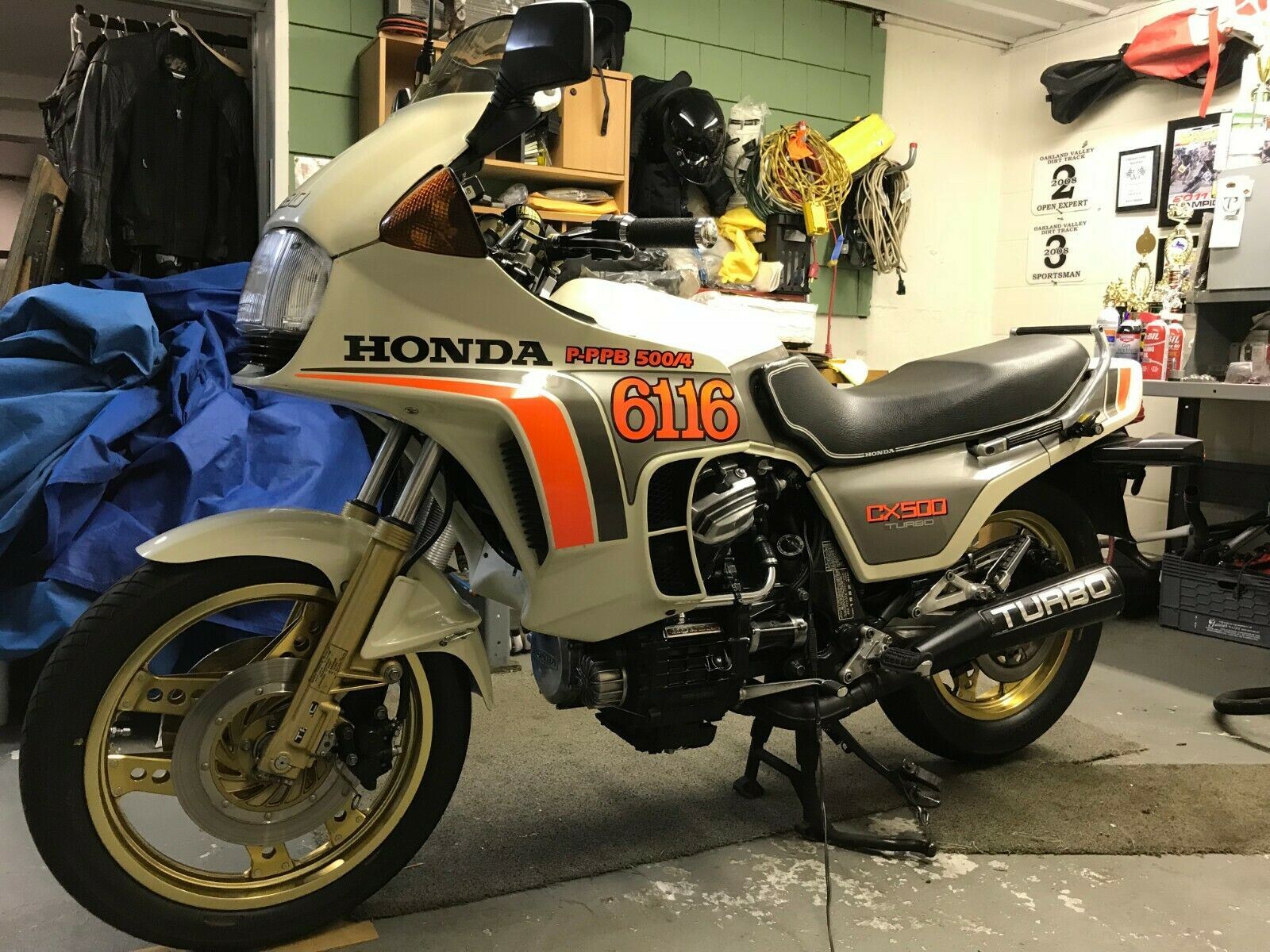 In the early 1980s Honda was flexing some serious technological muscles. Sure, they nearly single-handedly created the big bore standard with the CB750 in the 1970s, but the avenues they pursued in the 1980s were a fantastic mix of avant-guarde ideas seeking performance. Imagine the breadth and scope of Honda's R&D department during this time: From the simple, air cooled single FT500, the wild six cylinder CBX, the sublime V45 Interceptor, the more conventional Hurricane, two strokes like the NSR250 or 400, the narrow angle v-twins, and even the mighty GoldWing touring rig. Every engine configuration was different. And on top of that blows in the amazing CX500 Turbo – the world's first fully-backed factory Turbo effort. Heady stuff indeed.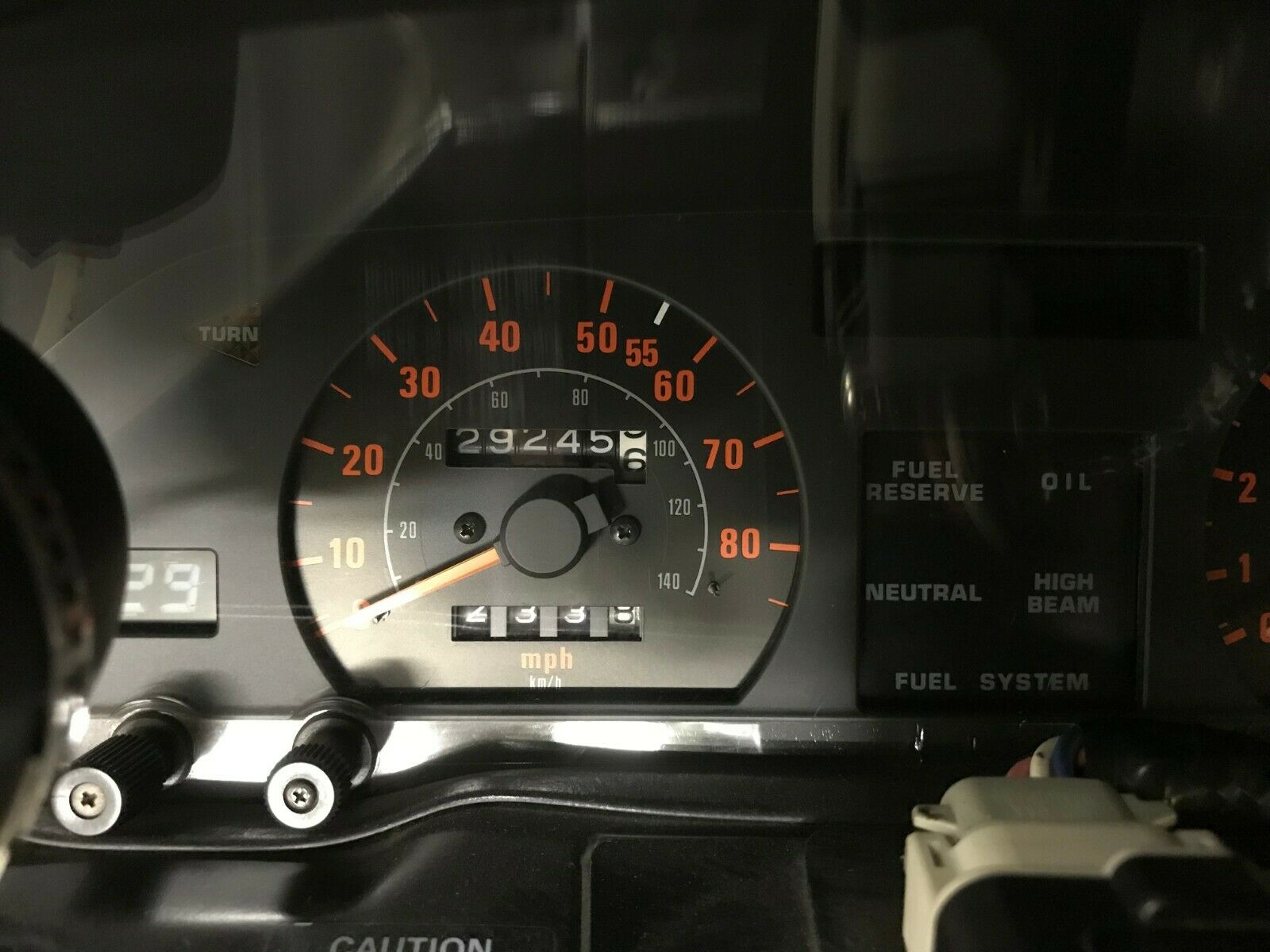 With everything that was going on, Honda leveraged an existing platform for the Turbo. In this case, it was the CX500 series, better known as a cruiser in US parlance, but available in a number of different forms (including sport tourers and sporty models) in world markets. This is the same platform that spawned the GL500 SilverWing, the smaller displacement touring bike. So obviously the bones of the Turbo were mighty flexible. But simply bolting a turbine wheel to the exhaust pipe does not a functional motorcycle make. Honda went all out in the quest to tame the bugaboos lurking in the mythological sphere of boost. Tricks included a tiny IHI turbocharger, liquid cooling (already present in the CX series), computerized fuel injection with knock detection that could retard timing, an improved 4-valve cylinder head, forged pistons, different connecting rods and a beefed up bottom end including a stronger crank. With a reported 82 horsepower, the 80 degree, pushrod V-twin had come of age.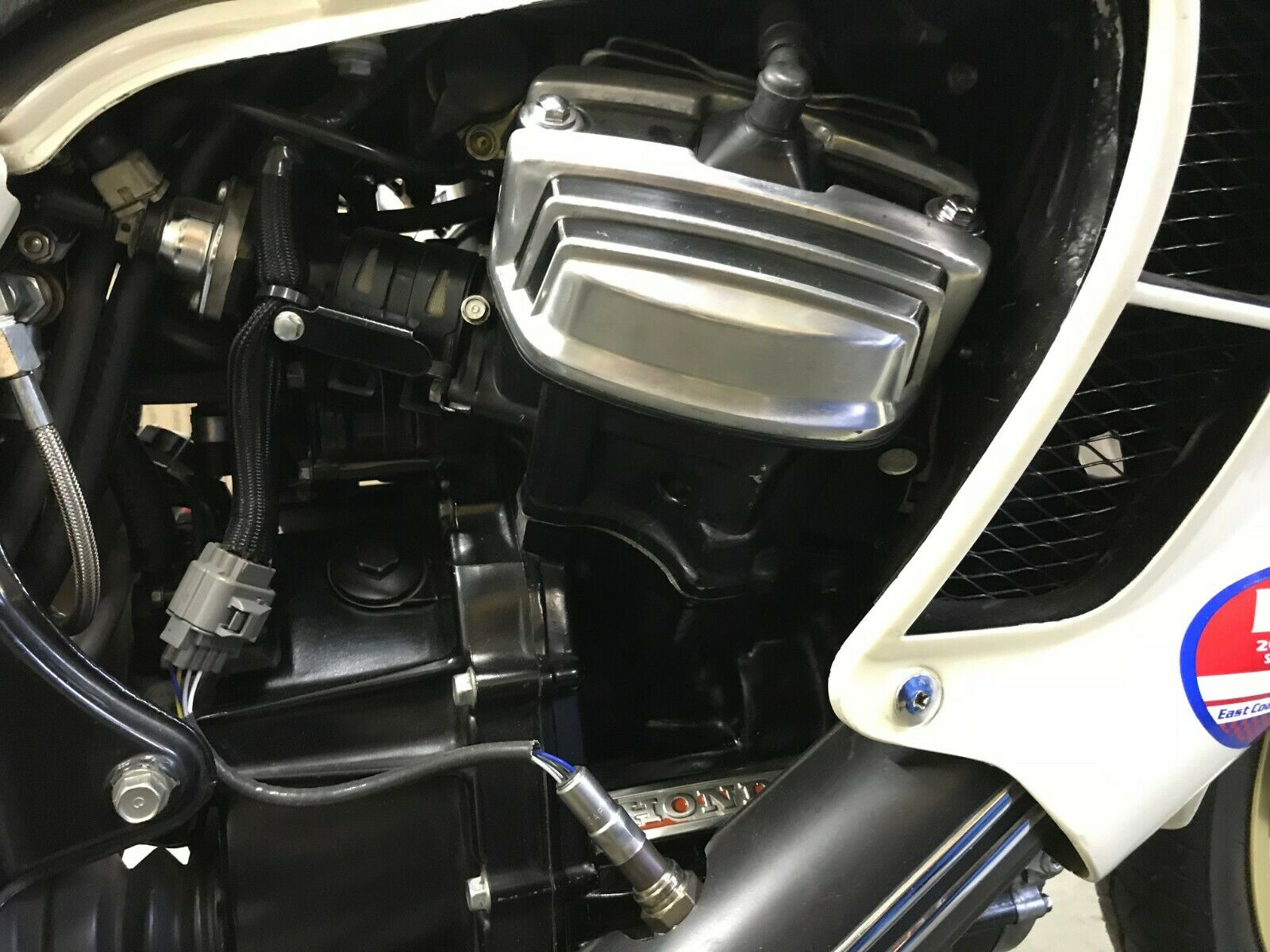 From the seller:
1982 Honda CX 500 Turbo. This is a clean titled original condition vehicle as pictures show. It runs very well with no issues. All lighting and accessories operate as designed. Motorcycle was used for land speed record attempts. 3 official records were set with documentation included. Steering damper, boost gauge, AFR meter are installed. Final drive gearing has been changed for top MPH. Original gearing included. Motorcycle is fully legal and can be ridden normally on the street.Tires were new and motorcycle was running when stored. Fuel has been treated and battery has been maintained. Vehicle is sold as is.

Also included is a spare parts bike, engine and many extra parts.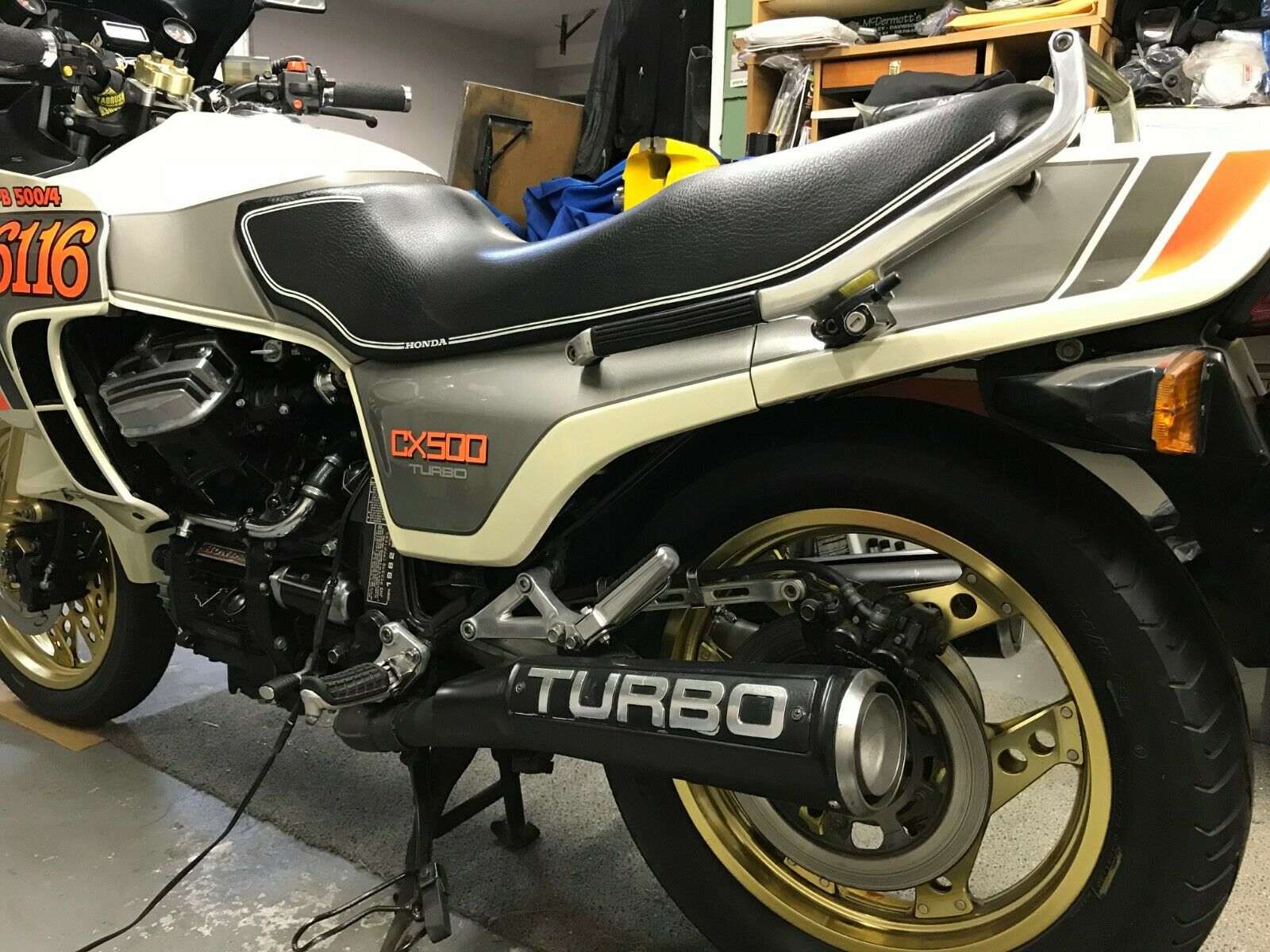 Did you read the seller's text? Maybe you want to go back and read it again. Yes, this bike was used for land speed record attempts. In some ways, this is a very strange choice. With a top speed of 125 mph, the stock CX500 Turbo is not going to set the salt alight. There is no indication of what the records might have been, but I would love to see them. No notes on what has changed on the bike other than gearing, a steering damper, and an air/fuel ratio meter. Beyond the text, I spy an extra boost gauge and fuel pressure monitor. None of that is a deal killer in my book, although Honda Turbos are pretty heavy on the handlebars at slower speeds – I'm not certain the damper is necessary if you are riding in a legal manner. This one even comes with a spare parts bike!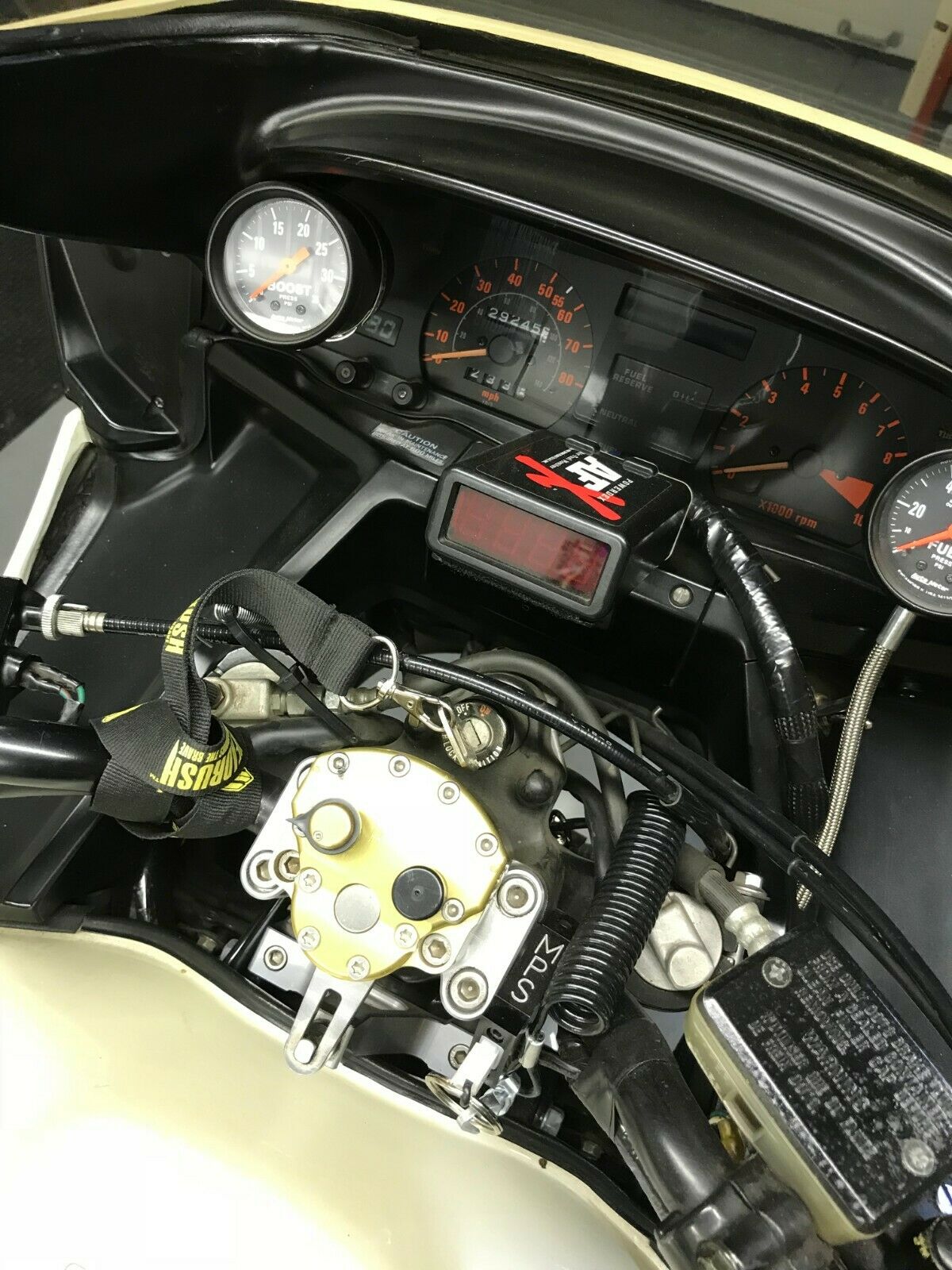 We have seen a spate of Turbos on RSBFS as of late, and I'm amazed at how dirt cheap they are for the technology Honda invested in their production. These are rare motorcycles that stand out and really do perform, yet they remain unloved and underappreciated. Prices have come up slightly over the years, but we are still near the bottom if you are in the market for something worth holding on to. Check it out here – and contemplate if you need to pick up yet another hobby, such as land speed record collecting. Good Luck!!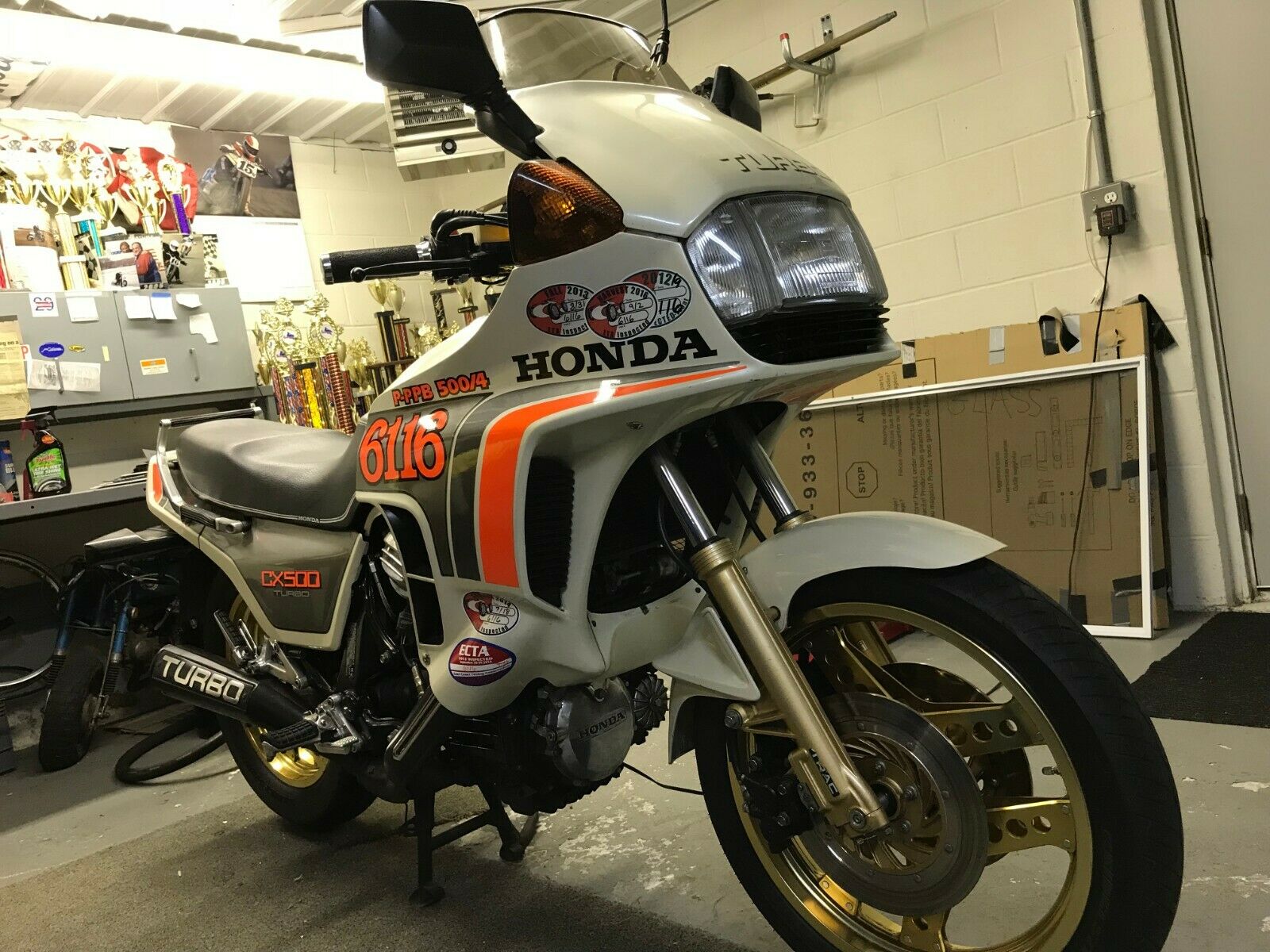 MI