Warning!
This post is in our archives. Links in this post have been updated to point to similar bikes available to bid on eBay.
Every post will be sent right to your inbox every morning when new posts are made. We will never sell our list or spam you. Plus you can click links to bid or buy right from the email and skip the site entirely. Subscribe to Rare SportBikes For Sale today!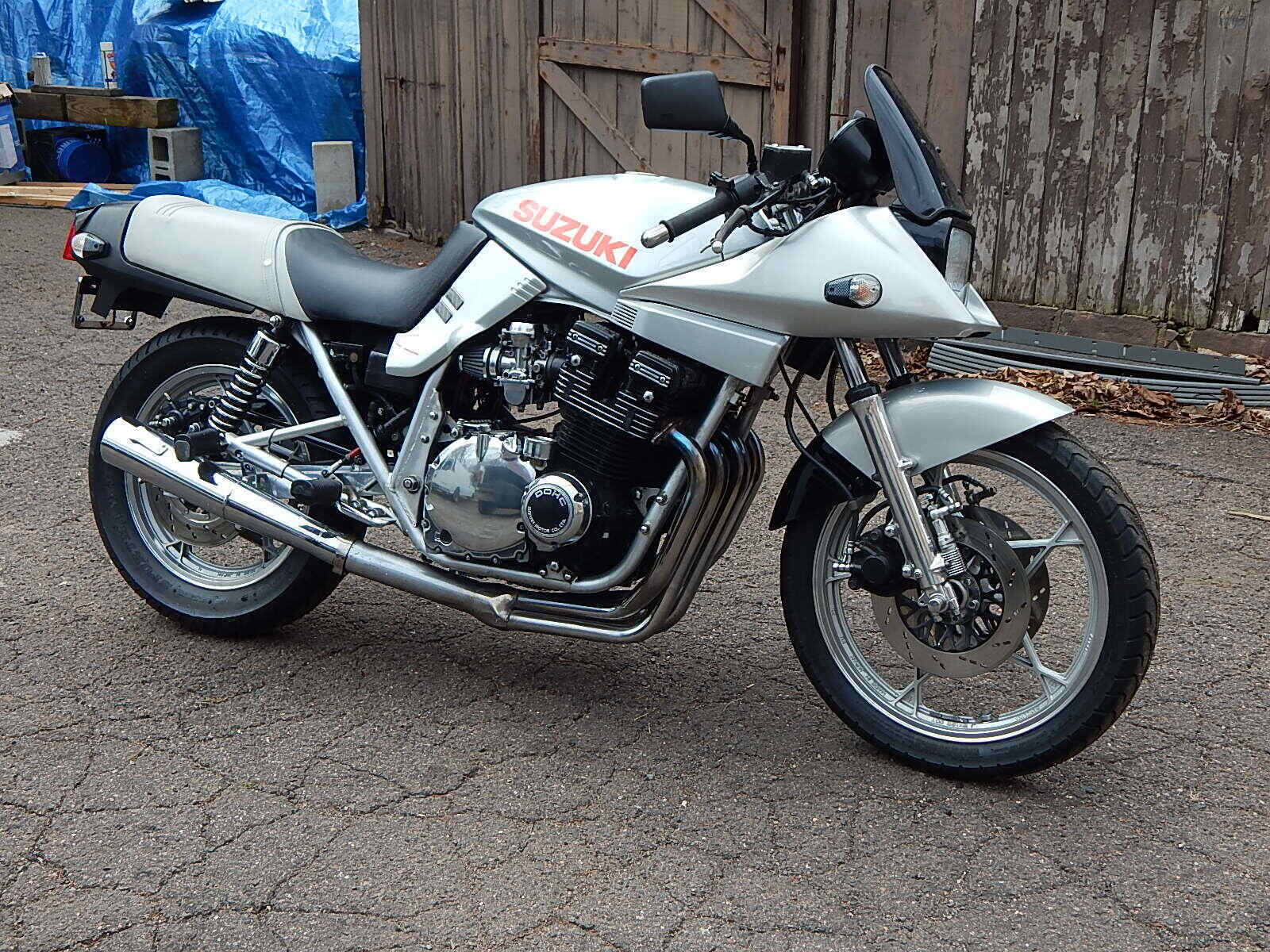 Let's start right out in the open: this is not your ordinary 1982 Suzuki Katana. While the Katana was made available in both 1000cc and 1100cc models (the former with an eye towards homologation for racing), this was originally the smaller of the two – an even liter. But much like the automotive world where there is no replacement for displacement, this owner performed a bit of surgery on his steed, swapping in a GS1100 motor for a bigger bang. And while RSBFS generally tends to post only original examples, the Katana is rare enough today – and the conversion looks solid enough – to allow this one to fly under the radar. At the end of the day this is not likely to bring in quite as much as a fully original Katana, but as a resto-mod rider it might just fit the bill. The seller has a lot to say, and I'll let him pick it up here.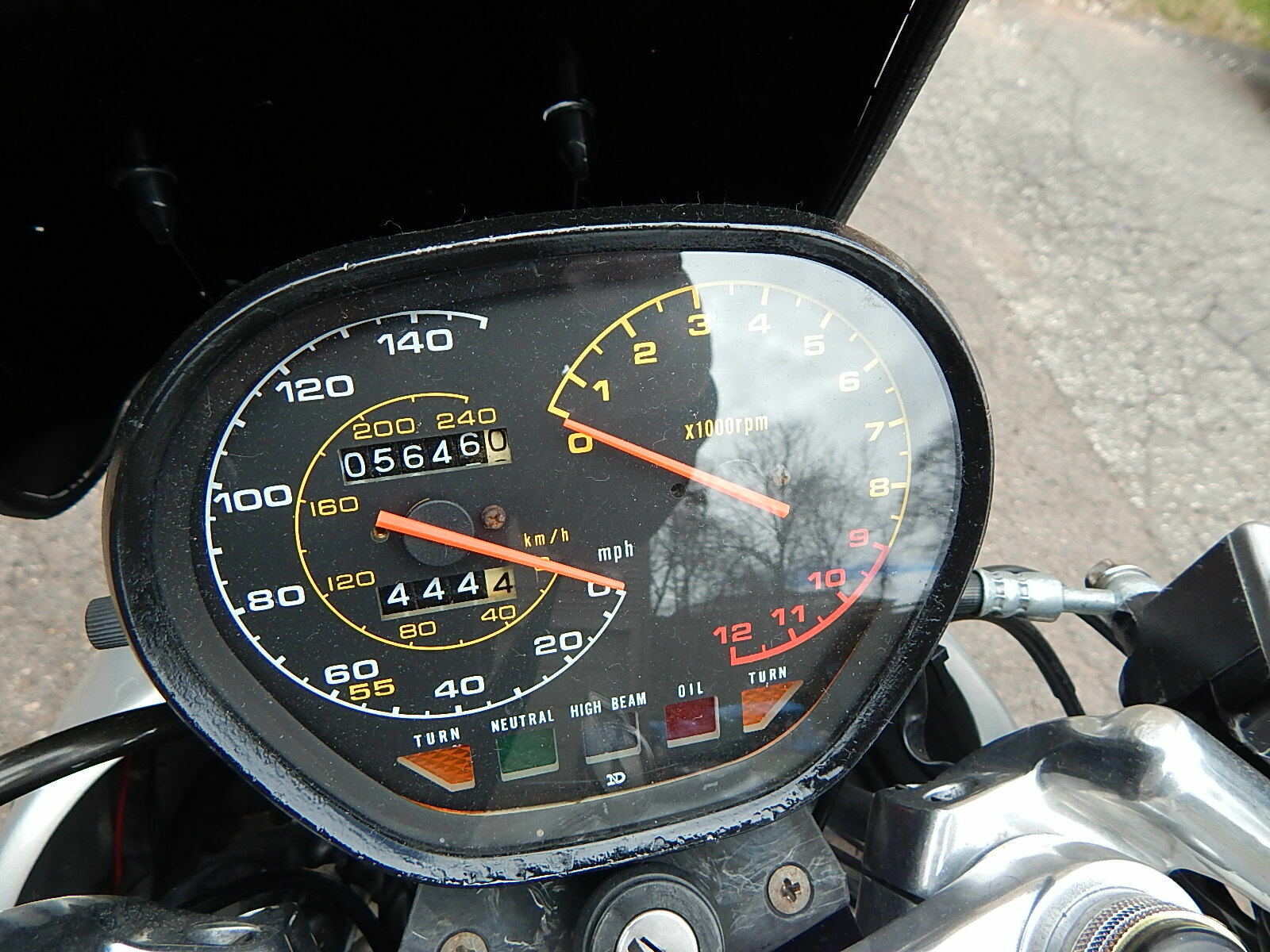 From the seller:
1982 SUZUKI KATANA GS1000SZ

This beautiful 1982 GS1000SZ with a 1983 GS1100SD motor is coming out of my private collection!

It is in excellent condition with low miles! I have owned many Katana's and GS's this one is awesome, love to ride this one! The bike has been set up period correct the way it would have been in 1982. Could be easily be converted back to all stock OEM if you could find a stock exhaust.

I have only put less than 1000 miles on it in the last few years and have enjoyed miles. So, I hate say it is time to sell a few bikes!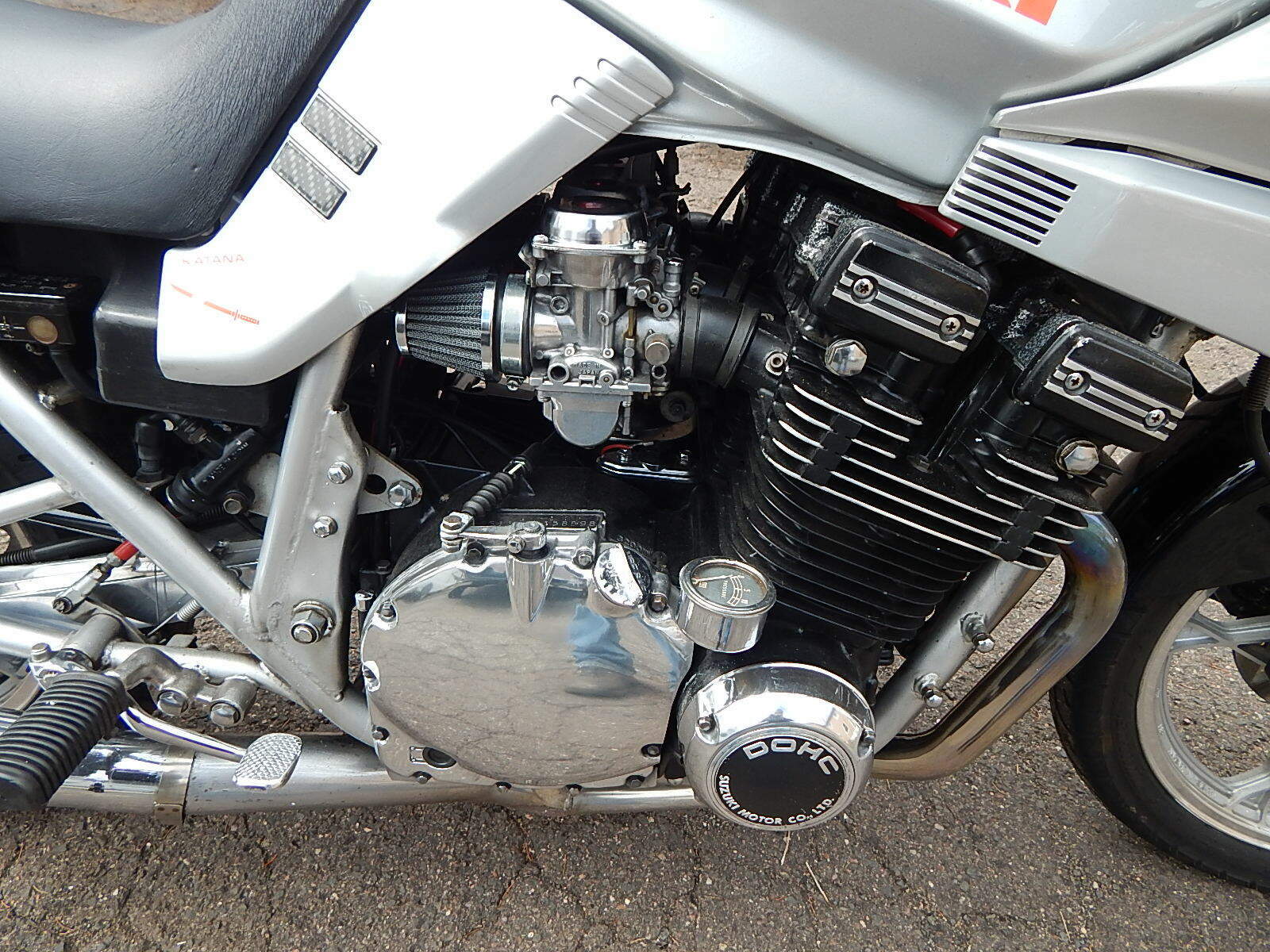 More from the seller:
The speedometer was replaced. With only about 15K miles she doesn't need anything, just a new rider! I had tank (fuel tank is rust free) and bodywork painted with new OEM paint so there are no chips, dents, scratches or even scuff markets! The full Vance & Hines exhaust system in perfect condition and sounds awesome, when you start her up it will instantly bring you back to 1982!

The tires only have a few hundred miles on them. The seat is a brand-new custom seat cover black and silver to match the bike and motor! The bike has new brakes (front and rear calipers completely professionally rebuilt), carburetors professionally rebuilt with a stage 3 Dyno-S and synchronized with K&N pod filters (carburetors ultrasonic cleaned), chain, sprockets, fork seals where all replace last year with all OEM parts with very few miles on them! Steel braided brake lines where installed a few years ago!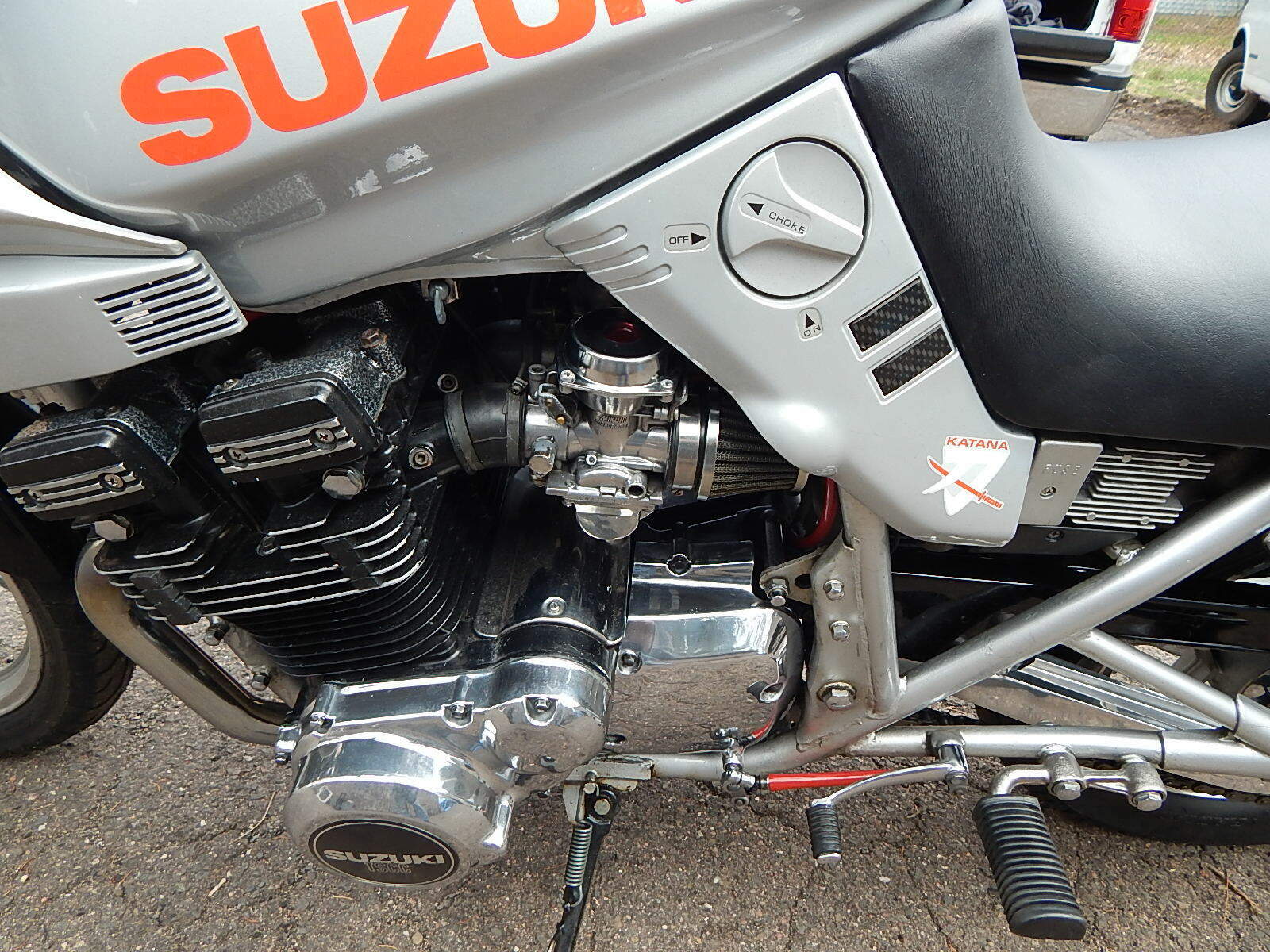 More from the seller:
The Motor came from a very low miles (3800 miles) 1983 GS1100SD when it made room for a drag motor back in the day. I wanted the 1100 motor and I think it looks awesome with the black motor which is a much better motor!

This Katana looks, runs and rides better then it did when it rolled of the showroom floor back in the day!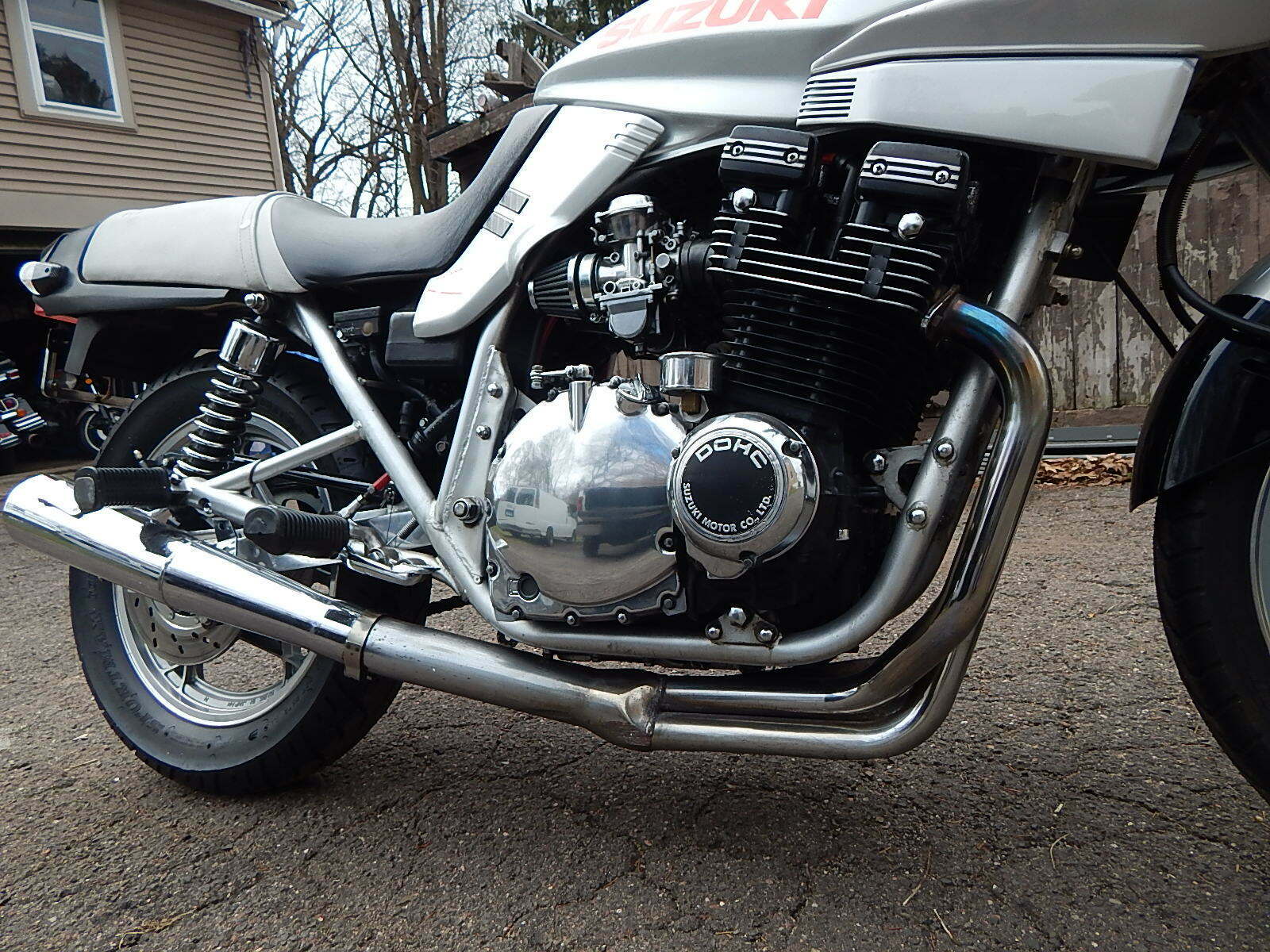 Early generation Katanas are wonderful pieces of history. Outrageous styling nearly overwhelms the massive lump of 16-valve, air cooled inline four. This was a brute back in 1982, and the 19″ front hoop, small-ish brakes and antiquated dual-shock suspension highlight how far motorcycling has come in the last 40 years. There was very little that was cutting edge when the Katana hit the showrooms, but it made a massive splash due to the gamble Suzuki took with the styling (credit Hans Muth and his team for the design). Today this is an iconic bike that is instantly recognizable – even when modified.
Today's example, as recounted by the seller, is a bit of a hot rodded Kat amongst the pigeons. The 1100 motor in black looks fantastic and is a natural fit given that Suzuki also build models in that capacity. Some of the mods might not be to everyone's liking (polishing, turn signals, tail treatment), but from a go-fast perspective this is right on the retro money. And speaking of money, interested parties need to bring a fair amount. The Buy It Now price for this beast is one buck shy of 13 grand. With Katana pricing on the rise, Summer firmly in full swing and the general condition of the bike, the seller has set the bar high. Offers are welcome, so there may be room to move. Check out all of the details here, and Good Luck!!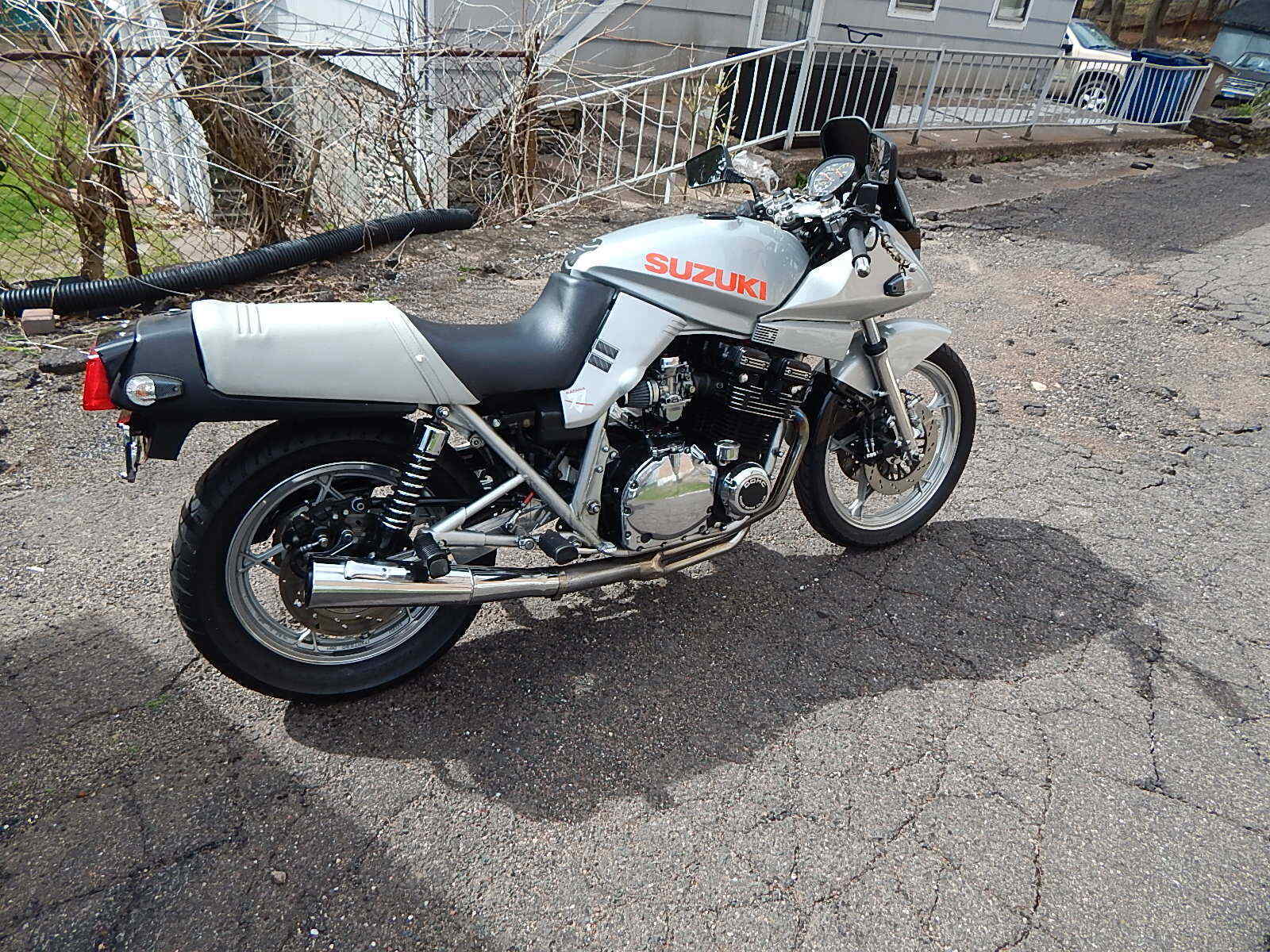 MI