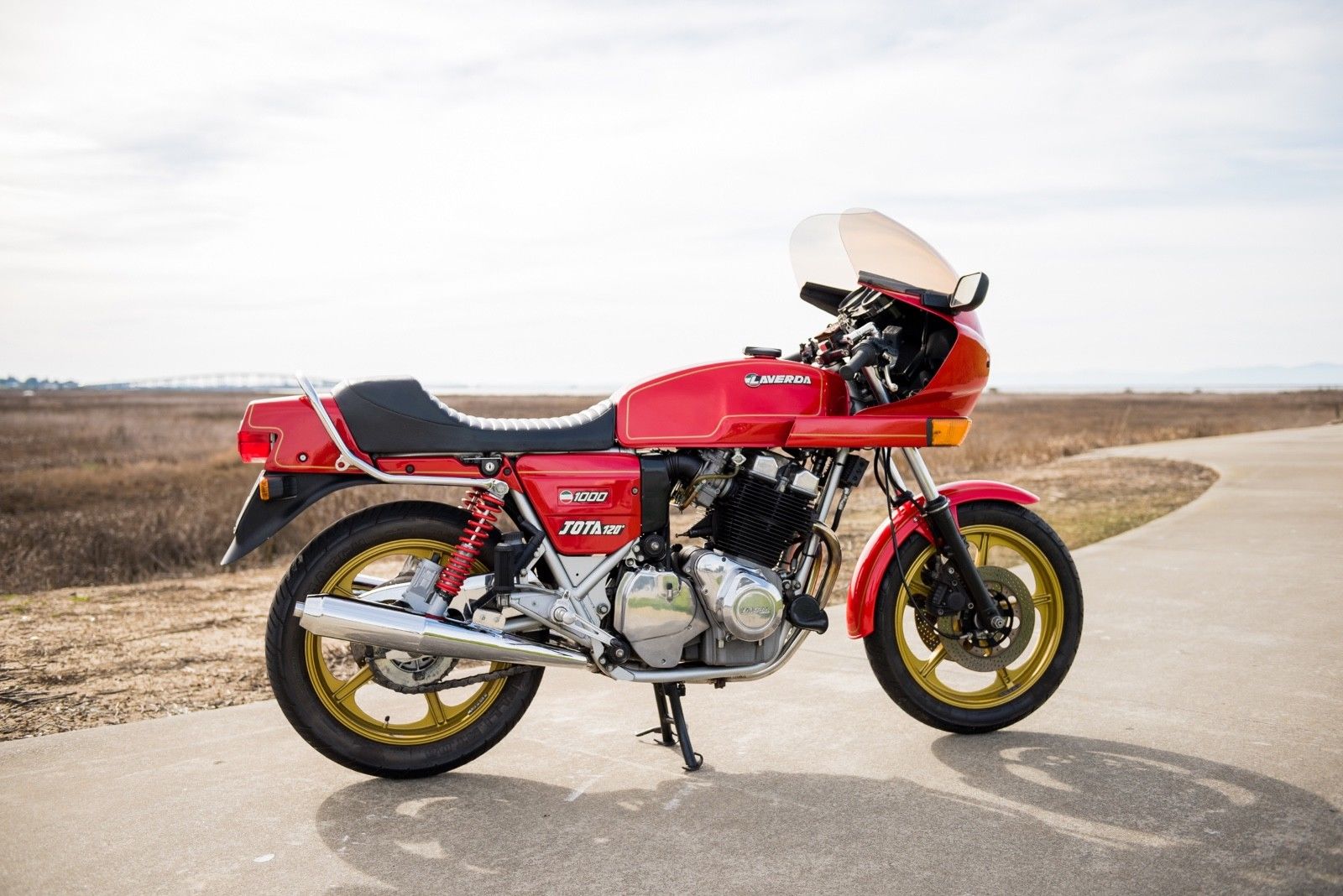 Named after a Spanish dance conducted in triple time (triple, get it?), the Laverda Jota was an Italian superbike designed for high speed travel. Featuring a 1000cc inline three cylinder, the Jota line ran from 1976 through 1982 – and witnessed the inception of the downfall of this iconic motorcycle (and farm equipment) manufacturer. By the mid 1980s Laverda was in serious trouble. Relying upon the basic underpinnings of the Jota, Laverda attempted to reverse their fortunes with the RGS / RGS Executive and the nostalgically named SFC. When those models failed, Laverda submerged into receivership. They resurfaced a few times with attempts to rebuild the brand under new ownership, but ultimately sank from view completely. Today the brand is owned by scooter magnate Piaggio, who have shown no interest in furthering the Laverda lineup. As a result, this 1982 Jota could be seen as the last of the true Laverdas – the heyday of a bygone era.
The Jota enjoyed two distinct periods of existence related to crankshaft timing. The original 1000cc triple featured a 180 degree crank configuration – the center piston on the bottom of the stroke when the outer two were at TDC – giving the bike a distinctive lope at idle and a unique character while underway. It was not until the end of the run (the very final year) that Laverda introduced the 120 degree crankpin arrangement. Evenly spacing the 360 degrees of revolution, the 120 degree crank provided for a smoother idle and less vibration while underway. These were important elements, as Laverda was struggling to compete with the technology onslaught of the Japanese – especially the developing four cylinder examples.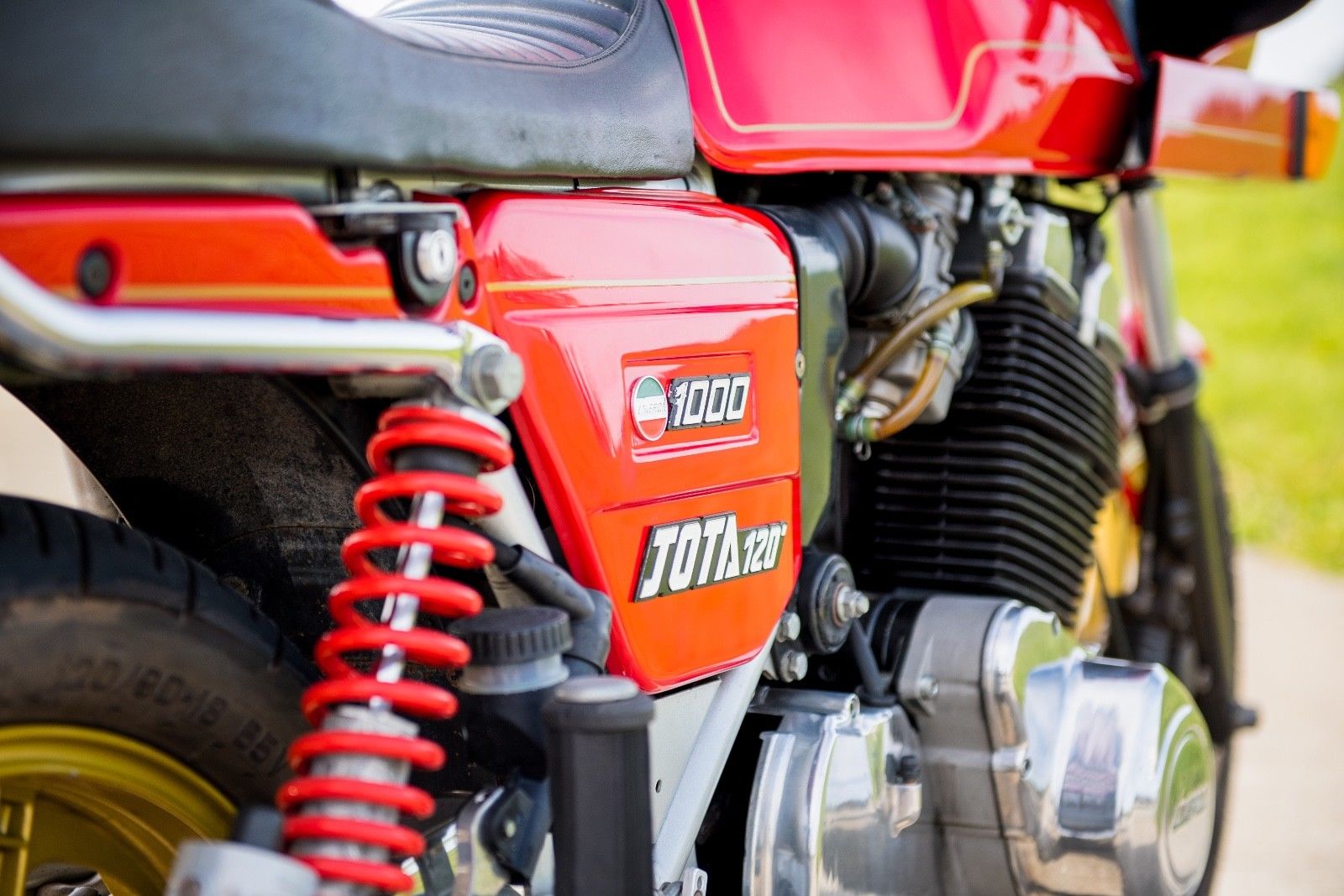 From the seller:
This very original survivor Laverda Jota is a remarkable example of a special motorcycle. Considered the top European superbike of its day the Jota was a performance showcase for Laverda and had a very successful racing career. Rated at around 90hp, it could exceed 140mph, making it the fastest production bike of the era. Race versions went on to win the UK Production series in 1976, '78, '79 and '80

This Euro-Spec Laverda was purchased from a collector in Italy and recently imported to California. Very low original mileage with only 22K kilometers. (13,670 miles .. Bikes has odo and speedo in kilometers and kph). Overall cosmetic condition is excellent, showing very minor weathering and no significant flaws or faults. Paint, bodywork, seat, wheels, chrome, instruments, tires etc. all in nice shape.

This bike is very original. Has had an original replacement ignition at one point. Wheels correct but color not standard and cylinder casting appears to have been painted black, might have new rings. Completely maintained and recently serviced, runs and rides like new.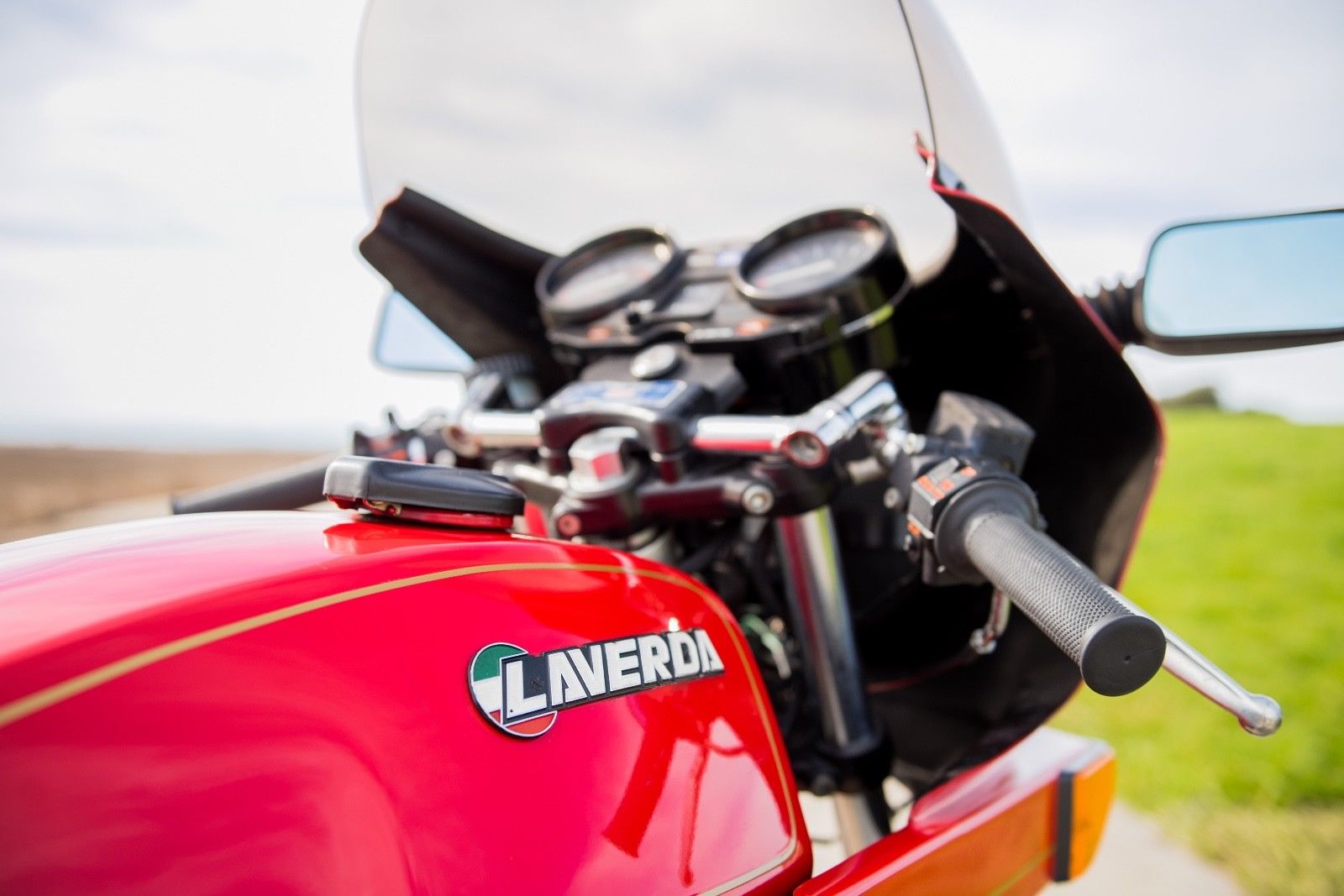 The original Jota is a terrific platform; it's a great bike that has raw, visceral appeal. It is a big block hot rod with the looks and noise and exclusivity that only a Italian thoroughbred can provide. The paintwork shines, the frame narrows the view to the engine, and well, the air cooled triple delivers. This is pure energy in a retro form. For a price. The Buy It Now is nearly 18 grand – $17,975 to be exact. That is not an outrageous number for a proper Laverda. We have also seen this bike before at auction, about a year ago. Back then, this one was bid up to $14k and change, failing to meet reserve. What will happen this time around with a BIN auction instead? The seller is open to offers, so there may be some room to move on this marvelous throwback – and I'm thinking somewhere between the ask and the last auction result is a good place to target. Check it out here for all the details, and then determine if you are a 120 degree or 180 degree sort of collector. Maybe you go both ways – in which case this one would fill a hole in your collection quite nicely. Viva Italia, and good luck!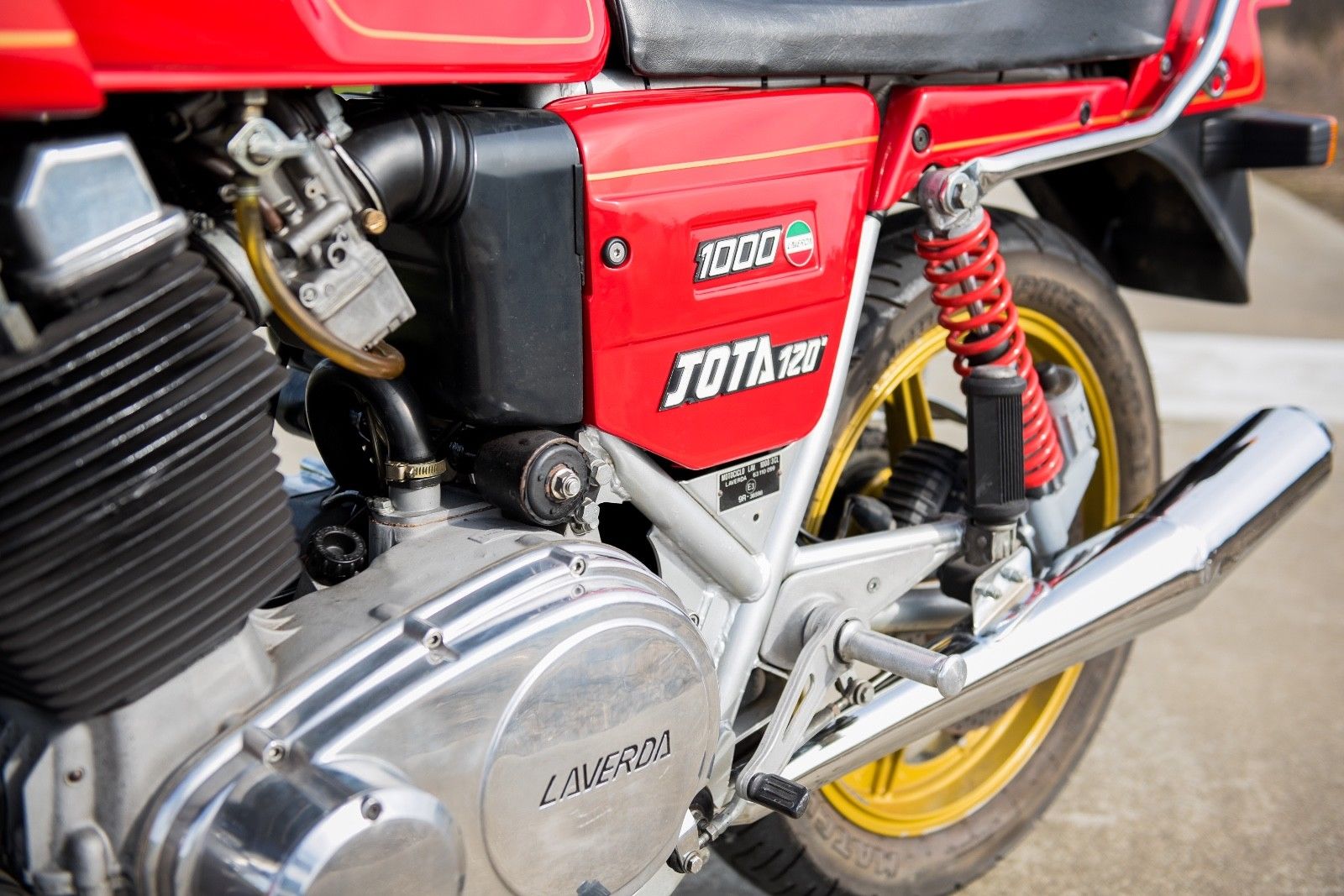 MI