More 2006-era Paul Smarts have been pirated away to the dining room than the garage, a shame since they are sharp-edged tools.  This example is apparently a bona fide museum piece, lightly accessorized and almost un-ridden.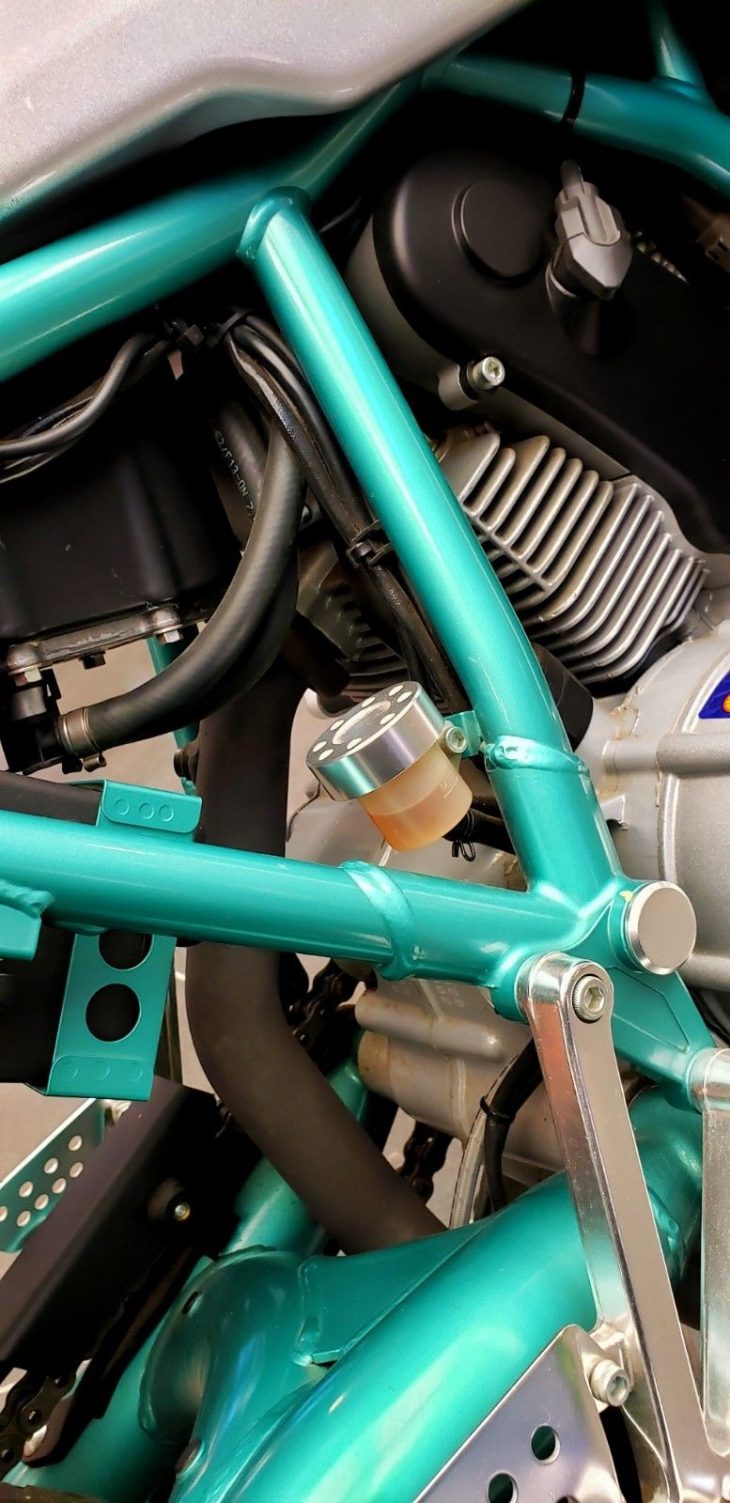 South African designer Pierre Terblanche presented the SportClassic lineup in 2003, and three variants were produced over the 2006-10 model years.  All used the 992cc dual-spark desmodue, but the Paul Smart styled its way back to Ducati's 750 Imola race machine.  Modern appointments like Marelli electronic fuel injection, Öhlins dampers, and 320mm Brembo disk brakes bring the 1000LE into this century.  Faired like a 1970's endurance racer, the low clip-ons limit utility to back roads rather than cross-town traffic.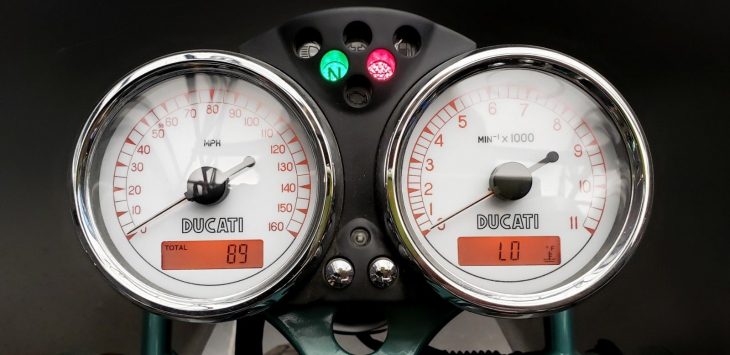 The owner of this Paul Smart professes to have 150-plus bikes and a private race track, leaving a beloved Paul Smart short on attention.  Apart from a few quality farkles, the SE is as new, as detailed in the eBay auction:
I have all the original bits, of course.  Mirrors , directionals , mini-fairing pieces if for some reason you don't love the full(ish) fairings as I do.  I made pretty clutch plate and cover and springs and keepers – but you can put the lame stock cover on if you are that fussy. I loved displaying it  as shown.  But everything about it is perfection. 

This is an absolutely-no-excuses bike that is going to continue to appreciate for SURE.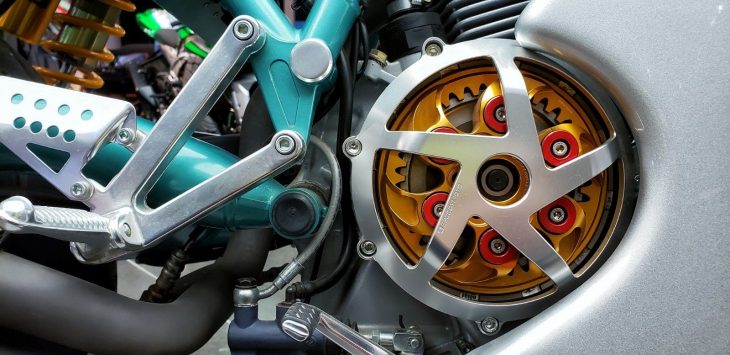 With only 2000 produced, the Paul Smart LE is only going to get rarer.  Look-alikes and conversions have already made their play.  This Ducati isn't a race replica, but rather a commemorative of a few long-past seasons.  While the eventual re-sale value may be of interest, without the experience of riding the air-cooled dual spark engine it's a paper exercise.
-donn