Warning!
This post is in our archives. Links in this post have been updated to point to similar bikes available to bid on eBay.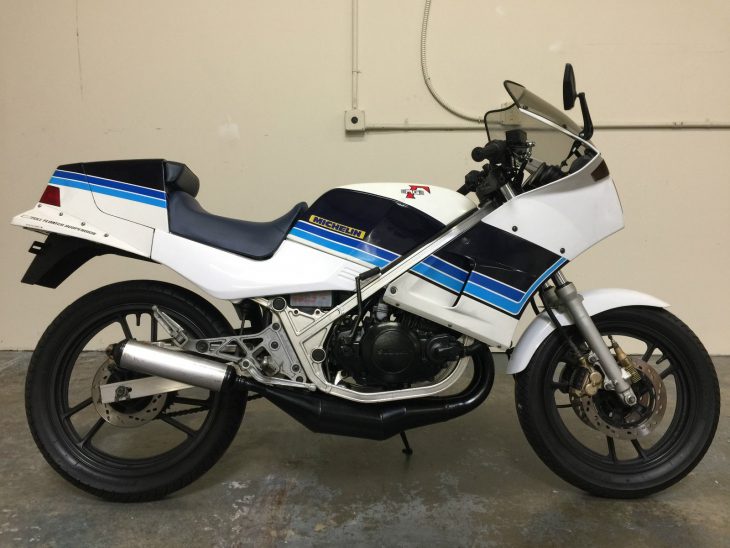 Rarity is a curious question of locality. For US riders, the RG250 Gamma was always forbidden fruit (those residing in California were prohibited from even looking at pictures of these exotic machines). However in the home markets where small bikes rule, RG250s – as well as a host of other "exotic" small-bore rockets – are as plentiful as Honda Civics. Where you live has a great deal to do with the laws of supply and demand. As such, when we see the big RZs, RZVs, TZs, K1s and RGs, American riders tend to drool. After all, these are a delicacy in the otherwise land of plenty.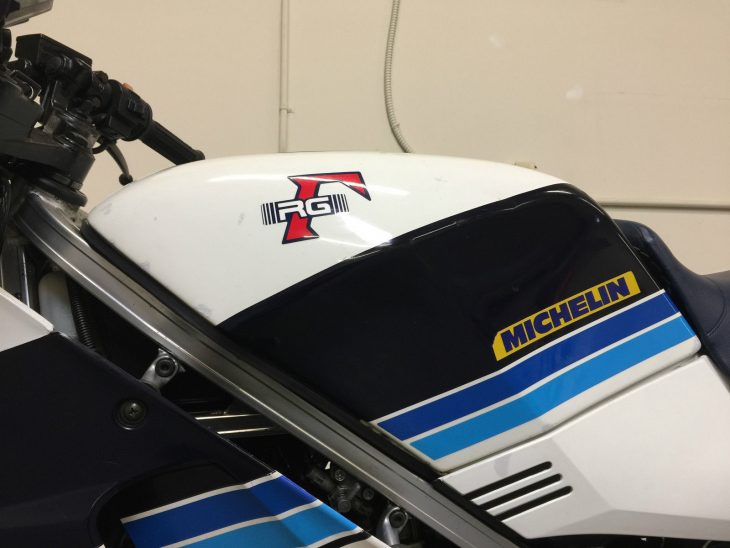 Although improperly listed as a Ganma (we are willing to overlook minor editing errors – after all RSBFS has been known to make them), it is unclear how much the seller knows about the history and condition of the bike. There are a number of photos and a video of the bike in question, so at least there is a willingness to provide as much info as possible to prospective buyers. The bike runs, and damage has been noted in both text and pictures.
From the seller:
The bike is imported from Japan.
Not registered yet in the U.S.
This bike is sold without title.
Original cowl , some re-painted, small dent & scratches.
Engine repainting, brake dragging, re-covered seat, changed to single seat
Some repair is necessary
This RG was recently imported directly from Japan. As is common with many such imports, corrosion and damage is prevalent. Because Japan is densely populated and real estate is at an absolute premium, most of the smaller bikes sit outside (usually alongside dozens – if not hundreds – of others). Proximity to the ocean accelerates the aging process, as does the occasionally tip-over or bump in the overcrowded parking locations where these bikes live. Nice to see that the spirit of modification is alive and well in the Far East. According to the seller, the saddle has been converted to a solo seat. I'm not sure what it looks like under the tail cover (that cover normally houses a second seat), nor is it clear what other mods a potential buyer may face.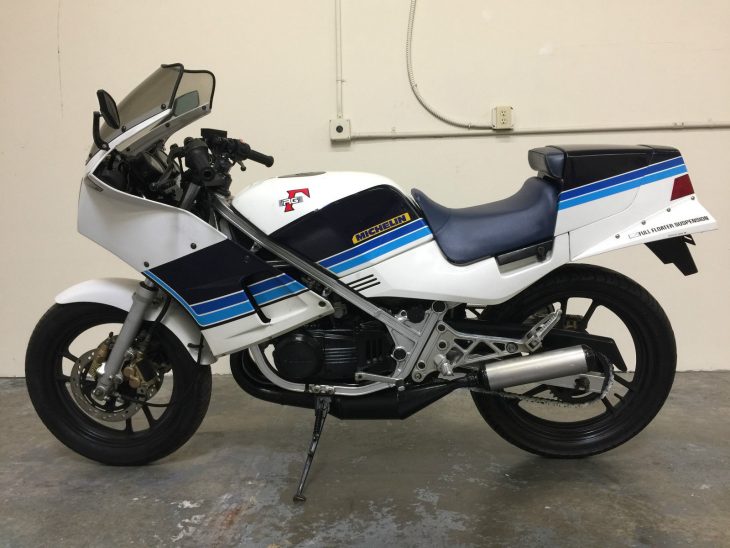 There is also the issue of title. I'm sure this bike will be sold with a bill of sale, but if it has not been officially imported into the US then you will have some significant paperwork to do. If you know your state's vehicle code (and don't live in California), this may not be a tremendous hurdle. Or, you may be looking at a very cool track-day toy to make your fellow riders jealous. Either way, be aware that this is not a buy-and-ride-away sort of situation. Check it out here, and be sure and share your thoughts in the Comments section. Good Luck!
MI