Someone bought-it-now Friday afternoon – a reader ?   -donn
It was a short bandwagon but early 1980's was the time for early turbo systems, and Yamaha developed the XJ-650 Turbo but resisted the urge to break the bank.  This Phoenix example is quite clean with just a couple of foibles and barely 10,000 miles.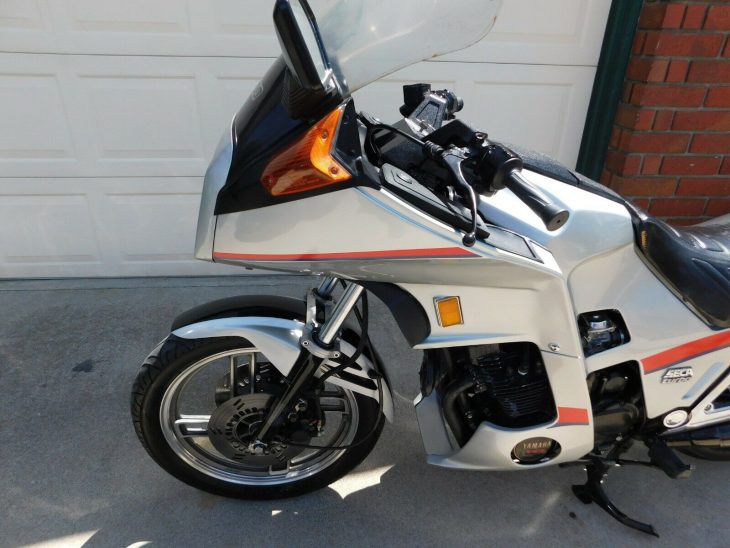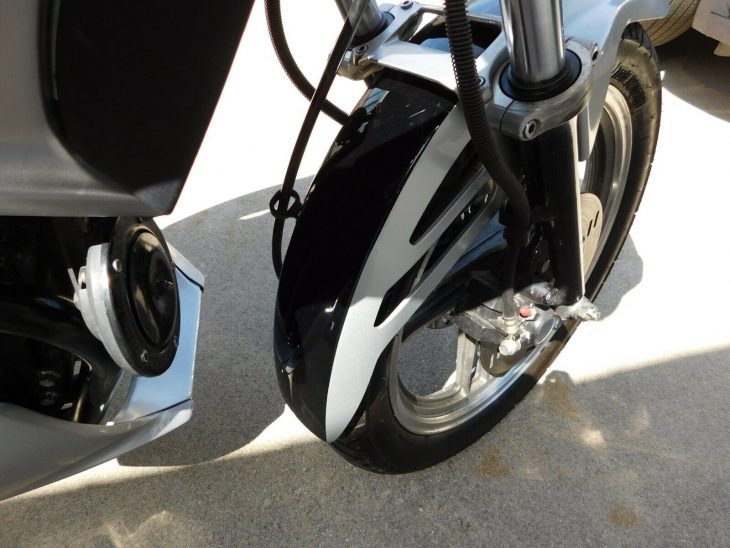 Using a relatively low-tech two valve four as a base, the blown 650 used carburetors instead of injection and was rated for 90 hp and 60 ft-lbs. torque.  The YICS intake control system capitalized on the speed of the charge air to improve combustion.  Air cooling limited boost to 7.7 lbs., adding a gentler push than some of the competition.  Exhaust is simplified with one muffler dedicated to the wastegate, emissions kept quieter in the other single muffler.  Despite the higher speeds and weight of the turbo bike, brakes weren't upgraded from the normally aspirated model.  Styling was one area where the Seca Turbo excelled, with and integrated fairing with a sport touring windscreen and locking glove boxes.
Averaging nearly 20 years for each of its two owners, this XJ650 Turbo has been only occasionally ridden, and looks very good.  The undamaged fairings, pipes, and cases far outweigh the worn stitching and tired trim shown in the owner's video – here –.  Comments from the eBay auction:
I'm selling my 1982 Yamaha XJ650LJ Seca Turbo.  Low Miles, 10,100  Miles.  Excellent Condition.  2nd owner.  This is the same type used in the James Bond Movie never say never.  Recently serviced.  Runs great!  I also created a video of it running and  a walk around.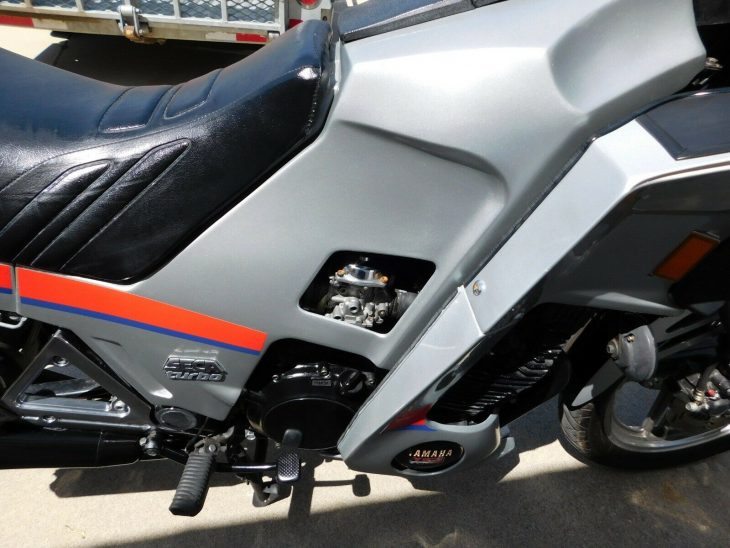 James Bond's stunt double shredded a Turbo in a chase scene early in 1983's – Never Say Never Again – but the real Seca had a less sporty rep.  The turbo era fizzled shortly afterward, along with a drop in fuel prices.  But each solution had their good points – Yamaha's showed how 25% more power could be achieved with relative simplicity.  As presented, it's a lot of bike for the fan, and for the buy-it-now.
-donn