From the Pacific Northwest comes this throwback vintage racer replica that pushes all the right buttons. RSBFS normally shies away from customs or heavily modded machinery, but this particular CB750-based bike is an exception. The build quality and detail is evident in the photos. This is a proper build, lovingly and artistically faithful to the Superbike era of the late 1970s and early 1980s. The seller has provided some crisp photos as well as the interesting history behind the bike. In fact, I'm going to let him tell the whole story. Read on.
From the seller:
This is a 1980's period piece built by the 1st owner decades ago. One day the November, 1979 Cycle World issue arrived in his Seattle area mailbox. On the cover was Kazuo Yoshima of Ontario Moto Tech ripping a wheelie on his fire breathing custom modded CB750F.

The man was smitten by the article. He saved his pennies and on 4/4/80 bought a new 1980 Honda CB750F. Over the course of the next decade, he built the closest thing to a street legal HRC factory Superbike that he could.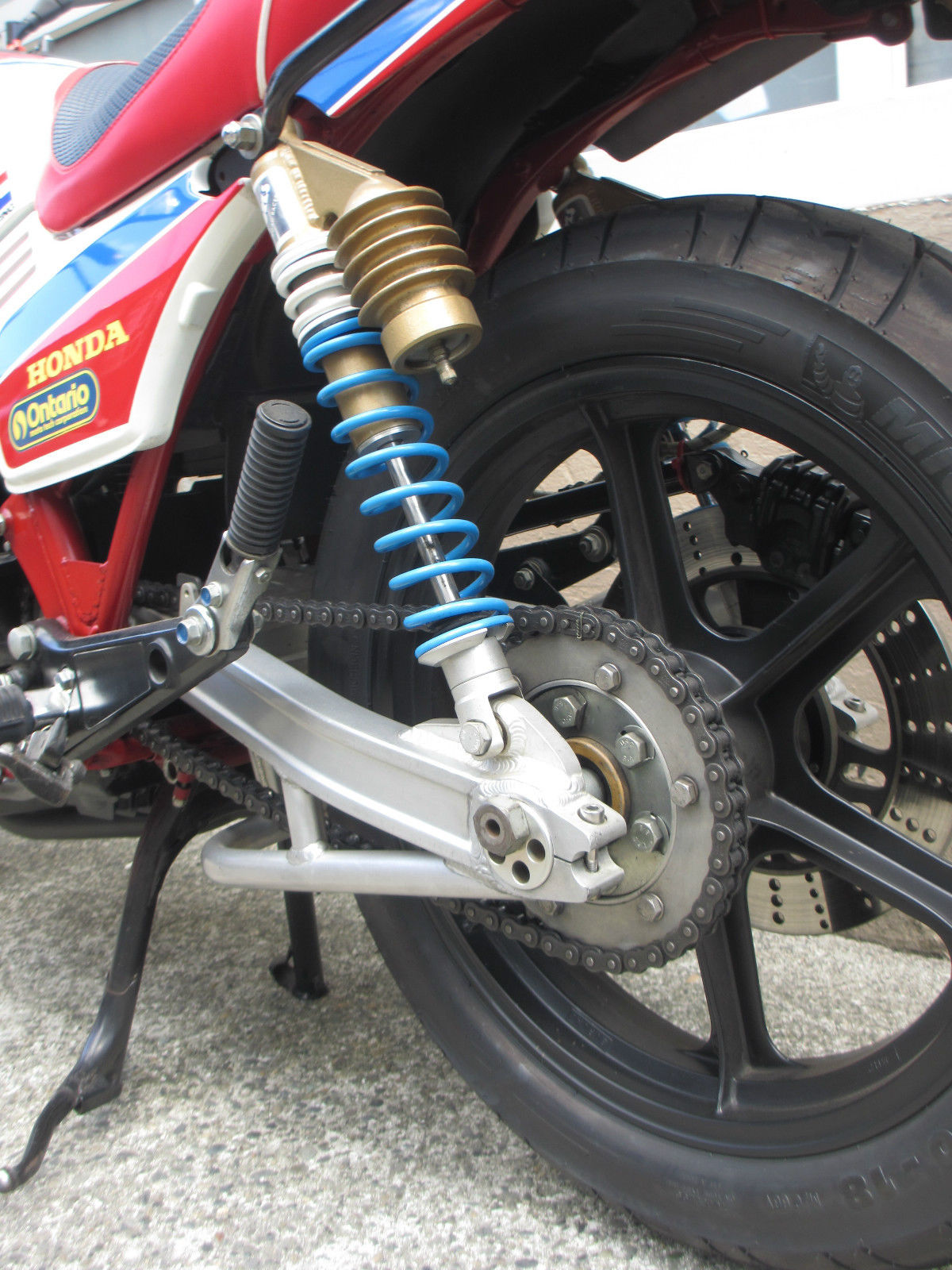 More from the seller:
In 1990, after 10 years obsessing over this machine, it spit spark plug #4 out of the cylinder head as it was being ridden on the highway. The bike was towed home. Owner #1 never rode it again.

He still loved and cherished it though. It sat on the centerstand in his garage and received monthly wipe downs and polish jobs over the next 2 decades of inactivity. In 2009 I bought the bike. That makes me owner #2.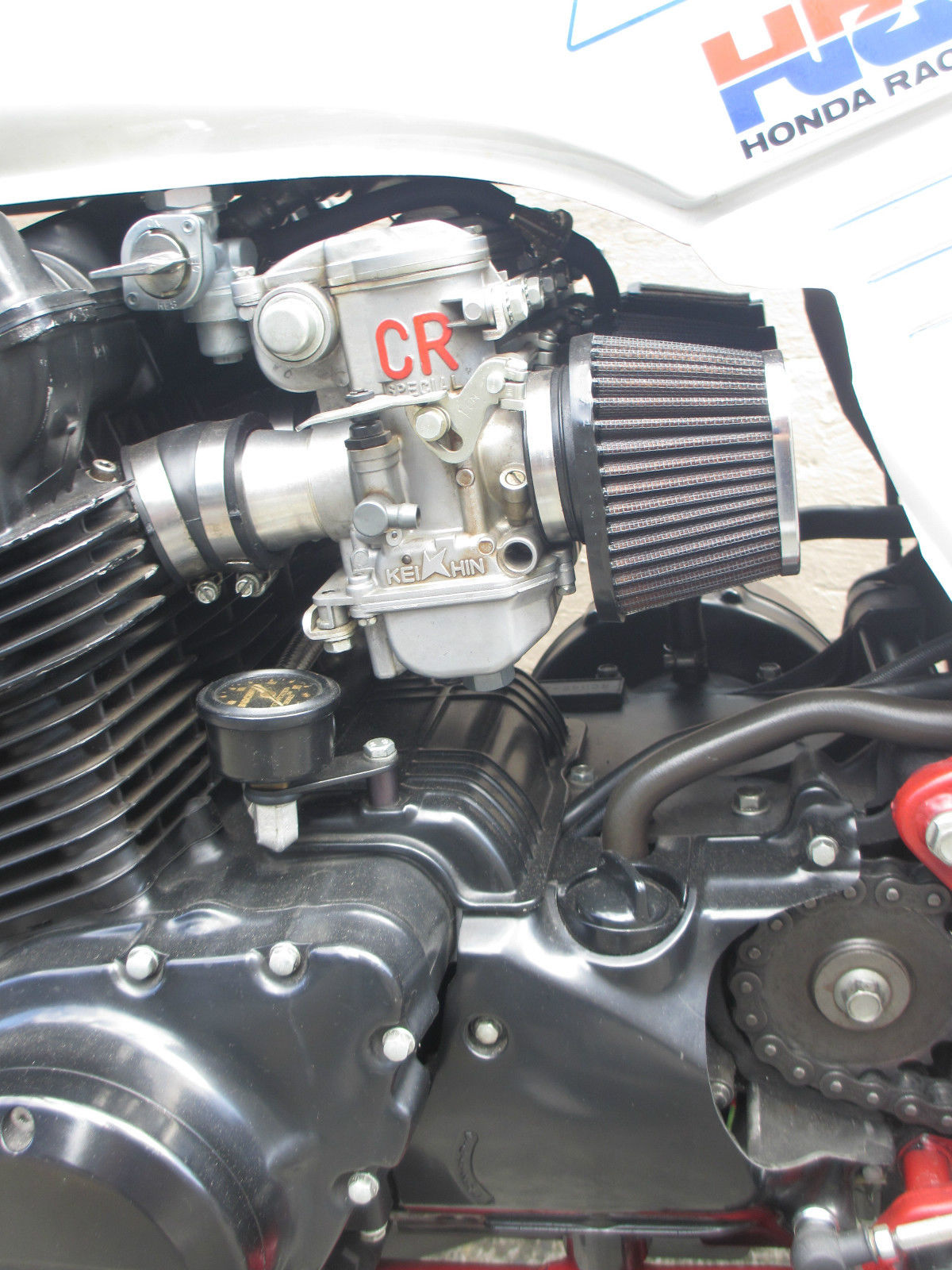 More from the seller:
I immediately took it to see Walter Myers and George Dean who are local Seattle vintage Honda motorcycle gurus. At first it was thought the head would have to come off. However, they were able to repair the plug threads without doing that. The entire bike was gone through and made operable. A lot of time was spent on the carburetors, jetting and tuning.

A big service bill later, I had a period 80's toy that pulls 93.8 rwhp on a modern dyno. It runs and "fuels" better than it ever did way back then thanks to modern equipment and very capable tuning professionals.

5 years later (2014) I had Walter wake it up again. New tires, fluids, forks seals, a battery, etc. Since that wake-up call I've ridden the bike every once in a while to local events to keep the juices flowing.
More from the seller:
The paint and cosmetics are stunning. It looks like it was painted yesterday. Aki's in Seattle/Ballard (they painted it in the 80's) is still around. The actual painter is still there. Owner #1 was (and still is) a professional vehicle detailer at one of those wicked expensive places. The bike's appearance reflects the labor of love that he put into it over 29 years of ownership.

To summarize, in the 80's, the engine was sent to Ontario and punched out to 900cc. It has Keihin 31mm smoothbores. A Kerker pipe. A Cal-Fab swingarm. EPM Italian racing wheels. Hondaline rearset footpeg kit. Drilled and pinned swingarm bushings. Works Performance shocks. Trick/cool bits, nla parts and period touches everywhere.

A 1980 CB750F came with an 85mph speedometer as did every vehicle sold in the USA that model year. A different speedo unit from a 1979 CB750F that reads to 150mph was sourced and installed back then. The indicated mileage is 30k. The actual miles are conservatively estimated to be around 4000 and probably a fair bit less.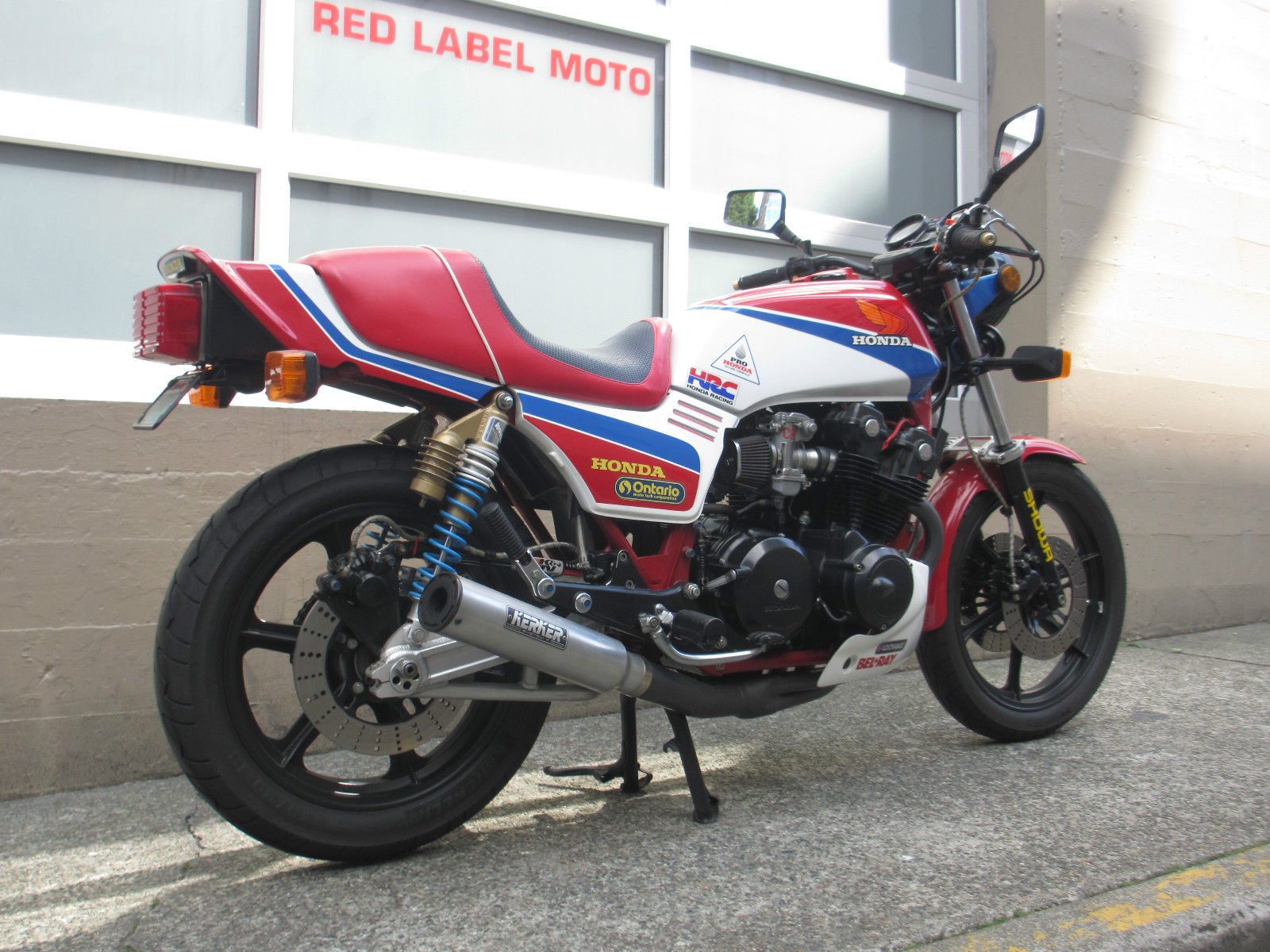 More from the seller:
This is a well sorted 1980's hotrod Honda. It has been brought back to life and preserved in its original form to the best of my ability. It isn't some unrideable bucking bronco. An enthusiast with an understanding and/or appreciation of vintage machinery can ride it around like a normal bike. It is an absolute hoot and looks/presents exactly like it did in the 80's. I will add that it sounds really cool.

Includes a large amount of spares, service manual, valve shim chest of drawers, both factory keys, build sheets/notes, dyno sheet, etc.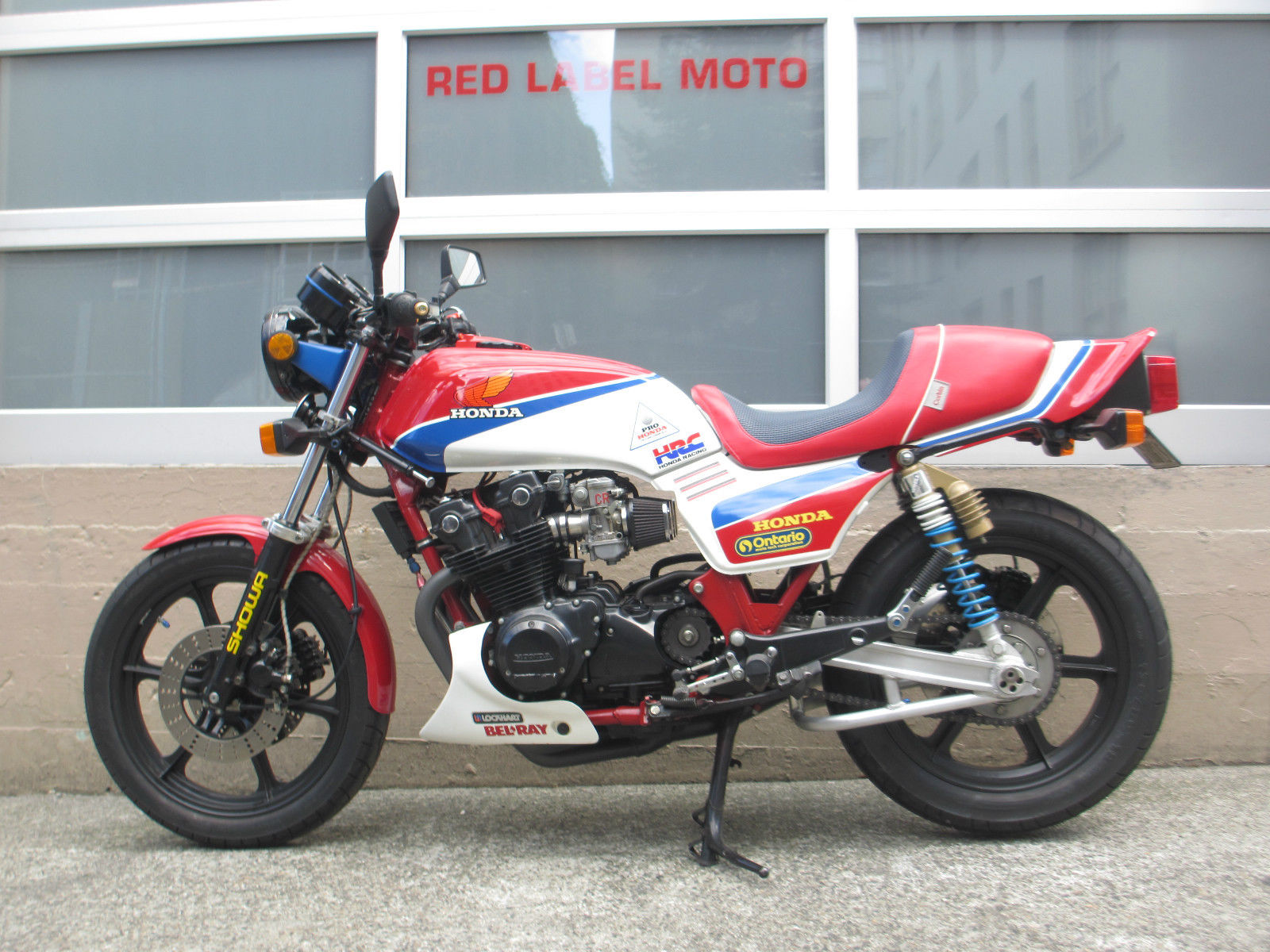 This is a wicked-cool looking bike – with a "don't mess with me" sort of muscular stance. This is everything a CB750 was NOT back in 1980, and still makes a powerful statement today. Pity that the noise this machine must make doesn't come through via photographs. I can just imagine the lumpy, raspy, angry burble at idle. Heck, I'd consider buying this one just for the soundtrack! This isn't setting eBay on fire at current, with the latest bid in at $1,775 and a reserve in place. Check it out here and let us know if our instincts are correct – does this type of build belong on RSBFS? Good Luck!!
MI