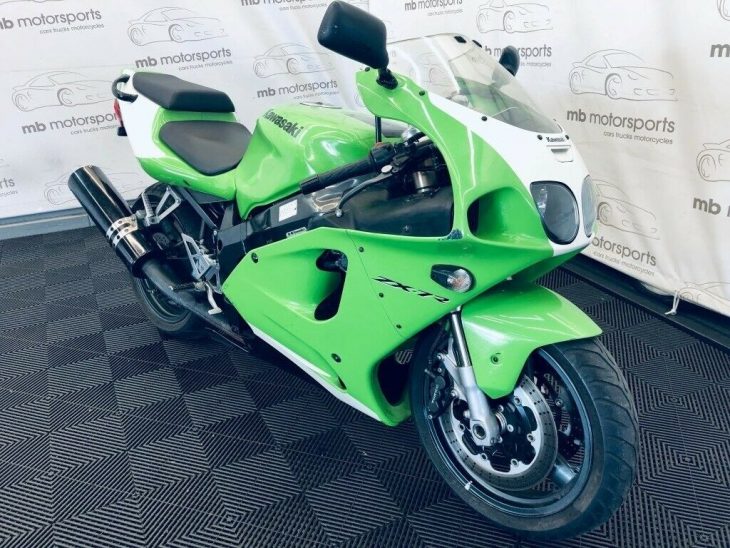 If you see the phrase "classic sportbike," your head may suddenly be filled with John Player Nortons and bevel-drive Ducatis… But tempus fugit and disturbingly, bikes like this Kawasaki Ninja ZX-7R are rapidly becoming "classics" in their own right. But owning an old Norton requires you recalibrate your brain in terms of handling and performance, and even getting one started can present its own challenges. Superbikes of the 90s, on the other hand, are modern enough that you can still use one to hang with modern tackle on a back road or track day. Just remember the choke lever before you fire it up…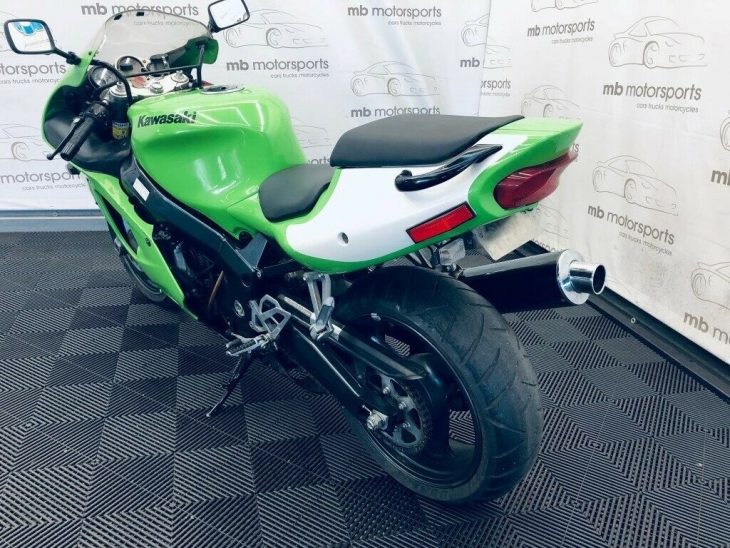 Sure, the 105hp from the 748cc inline four may seem a bit underwhelming if you've been riding the cream of the literbike crop in recent years, but that's probably a good thing, since those bikes have also been saving your bacon with a host of rider aids. No, this is an analog bike: the throttle pulls a cable [?!] that operates a linkage that opens the slides of four 38mm CV carburetors to mix air and fuel. Six-piston Nissin front calipers can still pull the nearly 500lb wet Ninja down from speed effectively. And while a 90s 750 can barely compete with a modern 600 in terms of outright power, the additional displacement should give it a wider spread of torque, along with Kawasaki's famed intake roar, and the handling should be relatively familiar to sportbike pilots, even if the riding position is a bit different and stretched out.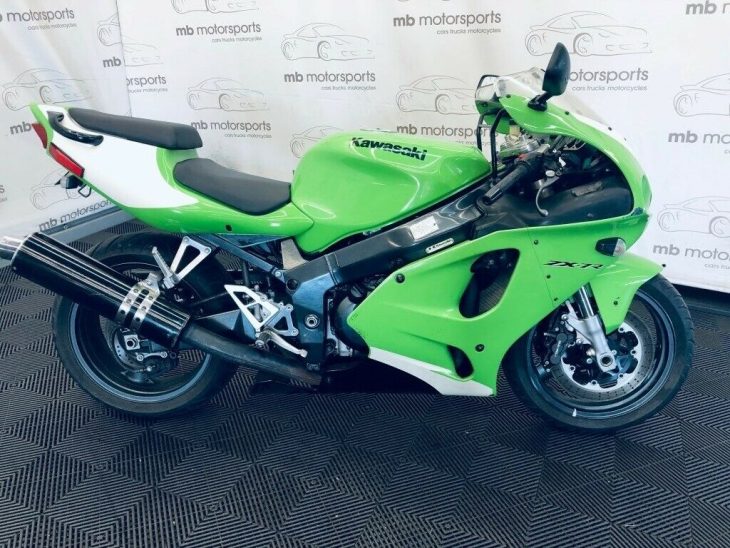 Properly set up, an old-school superbike like the ZX-7R should still be able to hang with the younger kids on road and track. This isn't the sexy, very desirable homologation-special ZX-7RR, but the roadbike's CV carburetors should make it better to ride at anything other than wide-open-throttle and anywhere other than a race track, compared to the RR's flat-slides.
From the original eBay listing: 1999 Kawasaki Ninja ZX-7R for Sale
1999 Kawasaki Ninja ZX-7R, Only 6150 Miles, All Original, Beautiful Classic Motorcycle, Looks and Runs Great!
There's not much info there, as you'd expect from a dealer listing. But mileage is very low for a Japanese sportbike of the era, and it appears to be in pretty solid condition, with non-standard turn signals and a fender eliminator, along with some minor scrapes along the edges of the fairing. But that $2,995 asking price is a great deal if you just want a classic sportbike to ride, or maybe do a mild rolling-restoration. This version of Kawasaki's superbike was introduced in 1996 and was the final iteration of the bike before production ended. As you'd expect, collectors prefer the earlier bikes, but I think this era is better-looking. Considering this one is very affordable, you can just buy it and have it painted to match the RR's classic green, white, and purple scheme or, even better, the UK version's green, white, and red!
-tad