Japanese Dream:  1997 Honda Dream 50 (AC 15)
I think most small bike buffs are familiar with the 2004 Honda Dream 50R; the track only Honda tribute to the 1962  CR110 race bike.  They are a niche bike at best being 5occ's and track only.  This little road going, Japanese domestic market Dream 5o is a lot more interesting and quite a looker.
Even though it is a Japanese domestic market bike, it wasn't produced for very long; 1997 and 1998.  I couldn't track down production numbers but the seller claims it was a limited edition.  Anyone know the actual number produced?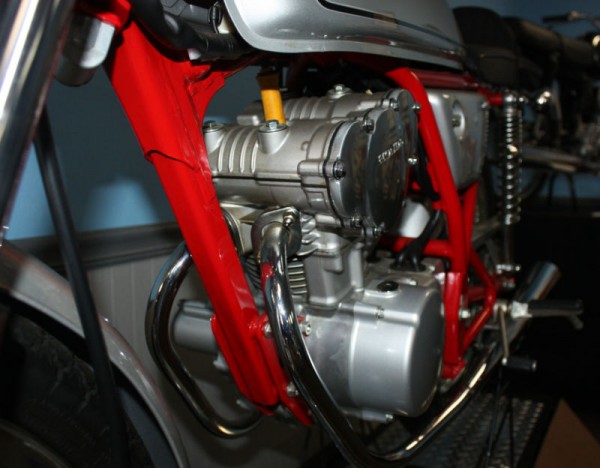 If you are concerned about performance (not sure who is with a 50) you want the track only Dream 50R imported here in 2004.  It has a higher red line, higher compression, different carb, six speed gearbox and lighter weight.  In my opinion this bike is the winner visually.  It is just a good looking little bike.
Does it look brand new?  It should, here is the story:
  Brand new never run. I took this out of the crate myself (around 1999) and it has been on display in my collection and the museum ever since. 1997 Honda Dream 50 (AC15) +      The bike for sale is a Dream 50 ,  It was built as a limited addition Domestic Japanese model. Very few were made and only a handful imported to the  USA. I'm not sure of the year, but I think its a 1997 Model. I originally bought this in 1999 , 

      The fellow who imported this Bike was in Southern California , I think he brought in 10 of them. I bought three . Two new in the crate and one used , I sold the other two  early on,  as I only wanted the one for my collection.  I have the original battery and mirrors , tool kit and all the manuals ( Japanese of course).  Also the race version RPM limiter . It was hard to find at the time , so I bought one to have it , but have never installed it, as I have never run this bike. The bike  is like new not a mark any where  , with everything you see in the photos . Including a race stand for the rear axle , as shown in the museum photos.   I'm changing many of the museum displays and bringing in new machines, for next season. So this rare machine and a few others will be for sale on ebay, over the next few weeks. Good luck bidding , you get what you see, nothing to hide , no disapointments .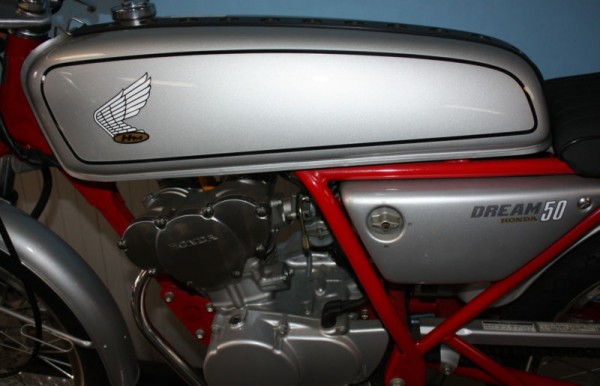 It looks like there is a decent amount of interest in the bike judging from the activity on the auction ($5,000 as of this writing).  The reserve has been met so it is going home with someone.
Ian