After designing the Ducati 916, Massimo Tamburini could have quite justifiably turned in his pen and waltzed into retirement with a professional accomplishment under his belt that few people will ever be blessed enough to match. But Tamburini, apparently, wanted to make sure, so he set about resurrecting an iconic Italian brand with a bike so good that it would see a 20-year production run.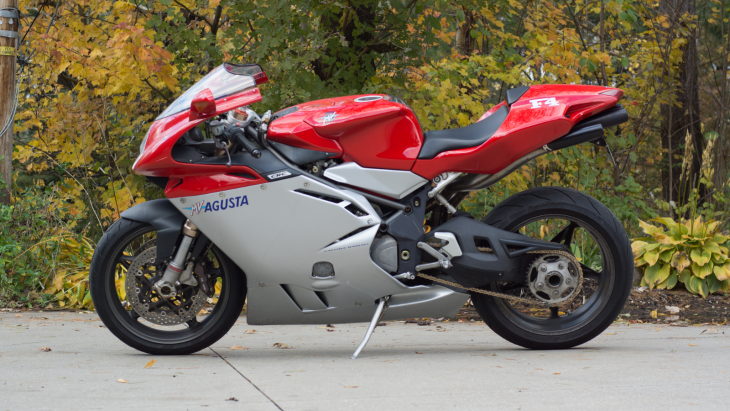 This 2002 example is a fairly early example of the result of Tamburini's efforts at the Cagiva Research Center to resuscitate MV. With a screaming inline four, those unmistakable four-barrel exhaust pipes and the unique star wheels, the F4 750 is everything a sportbike should be. It's flashy, almost to the point of being gaudy. It's fast to the point that 95% of people who ever touch the starter button will be entirely overmatched. And, most importantly, it is proudly, ferociously and unapologetically Italian.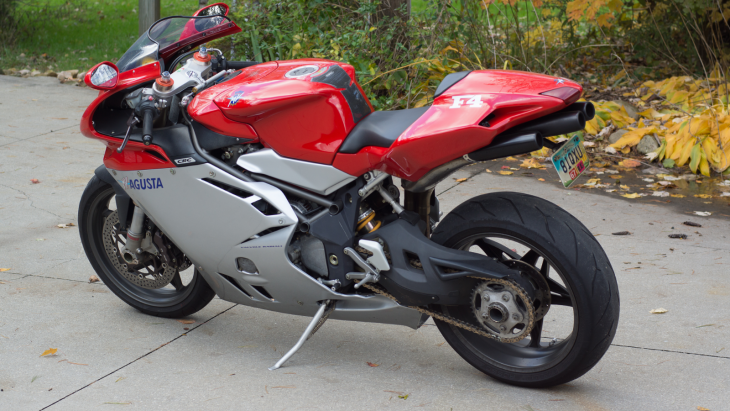 This 2002 MV Agusta F4 750 has done 17,000 miles, and looks to have aged gracefully. There appears to be some dirt and wear here and there, but the bike is still in absolutely lovely condition. After a good checking over for maintenance, this bike would make a great summer rider.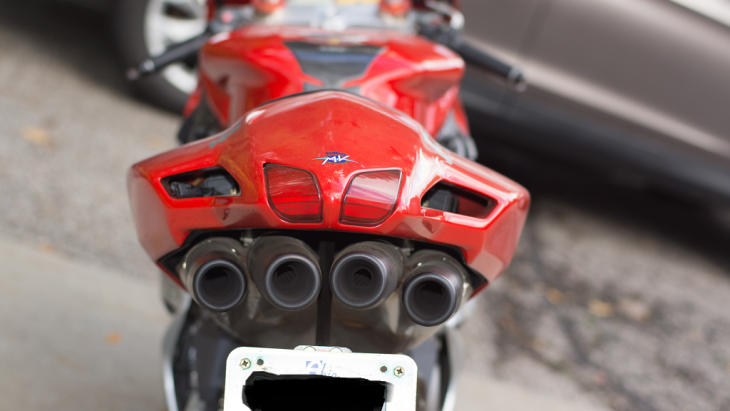 From the eBay listing:
Now is your chance to own a very unique, historic bike, and at this price, you can afford to ride it every day. This design is known by everyone that really knows bikes, and appreciated everywhere. I get comments on this bike wherever I go- by real bike people, not teenagers at the mall.

This bike has been maintained very well, and only has 17,000 miles on it. Excellent condition! Comes with a rear service stand and a sexy MV custom bike cover. It's got raised clip ons for a more comfortable seating position, and a license plate/turn signal eliminator kit.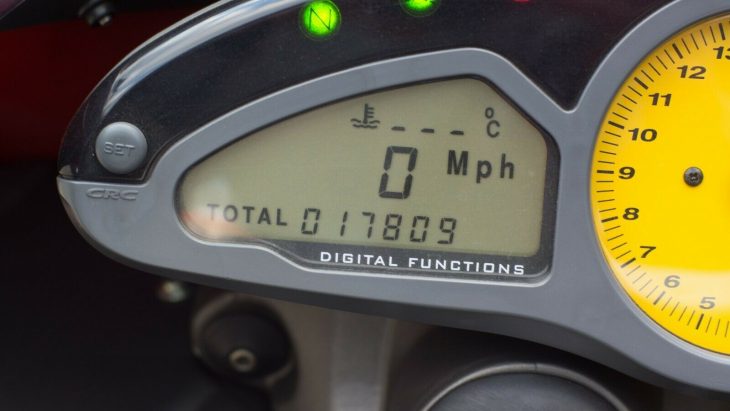 When it was new, the F4 750 carried around astounding numbers, with 130 horsepower on tap and a near-170 mph top speed, numbers that are still pretty damned impressive. Today, it stands as a collectible, but usably modern sportbike. To the untrained, it's impressive. To motorcycle fanatics, you will be the subject of envy.