A bit of a throwback, this brawny Laverda Jota was built in the 1980s but has its roots firmly in the 1970s. Big, powerful, and uncompromising, the Laverda Jota had plenty of speed available, but made you pay for it with heavy controls and vibration that could shake your fillings loose. With the 981cc triple putting out 90hp, the Jota was capable of 146mph, no small feat in the late 1970s and early 1980s.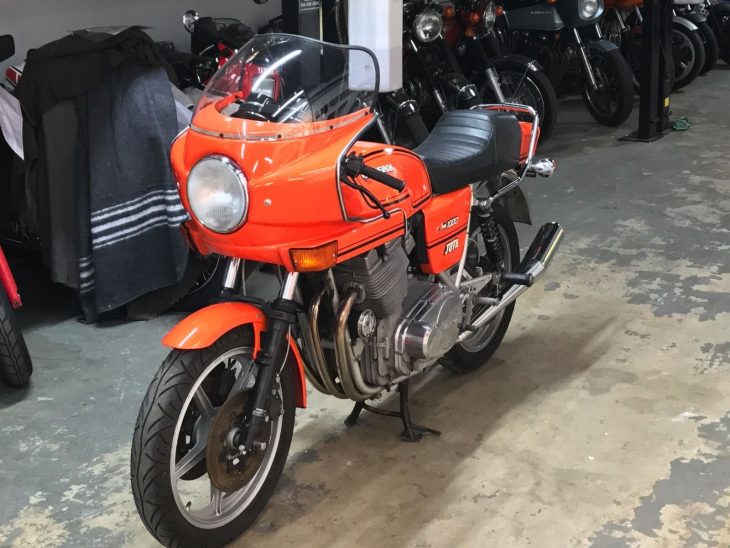 The earlier examples used a 180° camshaft that had the outside pistons rising and falling together. Laverda used that configuration for better for power, and it was also good for noise: the triple was famously raw and basically ran like a four with a miss… In 1982, Laverda switched to a smoother 120° camshaft that wasn't lacking in character, but purists of course prefer the 180° bikes.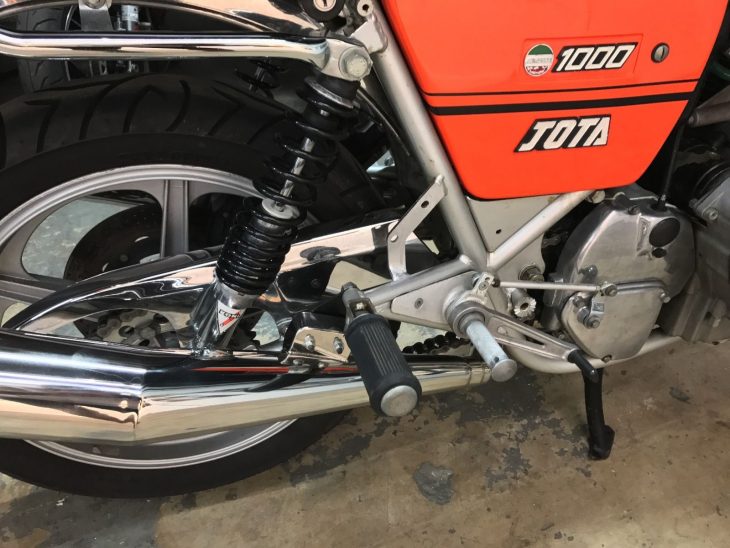 Interestingly, the Jota wasn't even designed in house. Slater Laverda in the UK proposed a higher-performance version of the bike, and the Jota featured high-compression pistons, different camshafts, and a free-flow exhaust. Specs varied by market, and it is generally believed that the US models were a bit less powerful than European machines.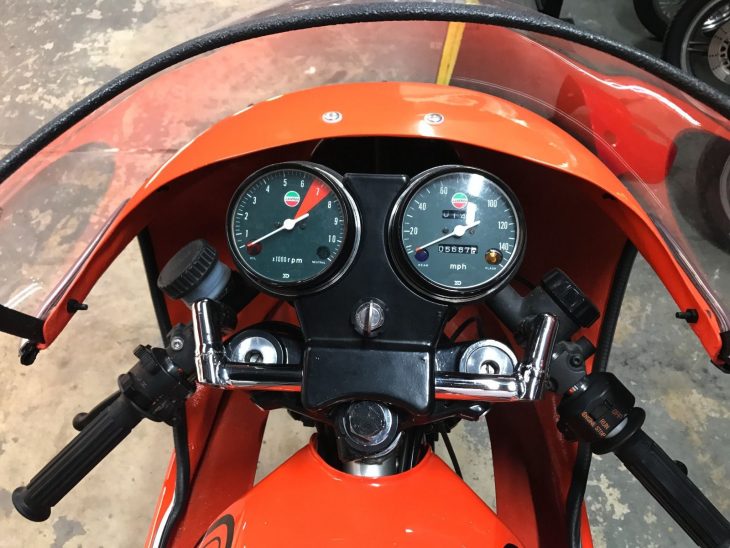 Today's example is one of the later machines and features the Jota's famous adjustable bars. Mileage is very low, but higher-mile bikes shouldn't put prospective owners off: the triple wasn't quite as overbuilt as the earlier 750SF twins, but was still very durable.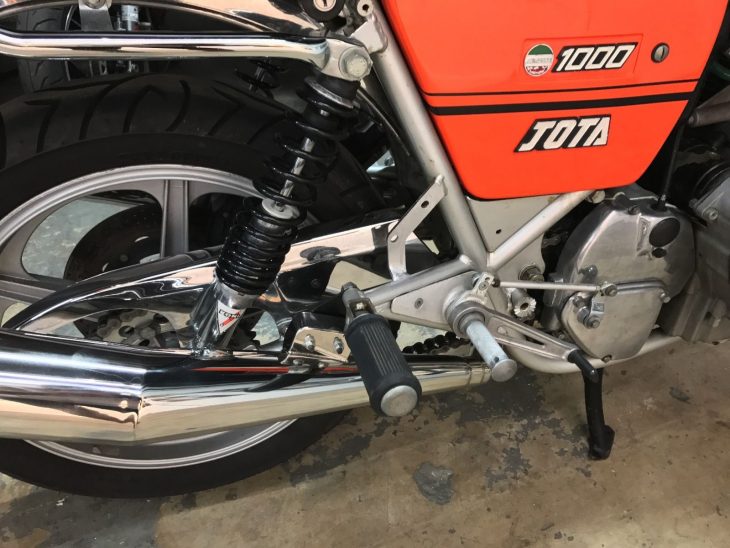 From the original eBay listing: 1982 Laverda Jota for Sale
Absolutely beautiful 1982 Jota. Needs nothing. Mechanically great. Starts and drives perfectly. No rust or oxidation. Stored inside and driven very occasionally. Perfect addition to any collection. All original.
Well, that isn't very much detail, but what more is there really to say? There are just a couple days left on the auction, with no takers yet at the $20,000 opening bid. That isn't an outrageous number, considering what Jotas have been going for, but maybe buyers are thinking that should be the Buy It Now price, and not the opening bid?
-tad