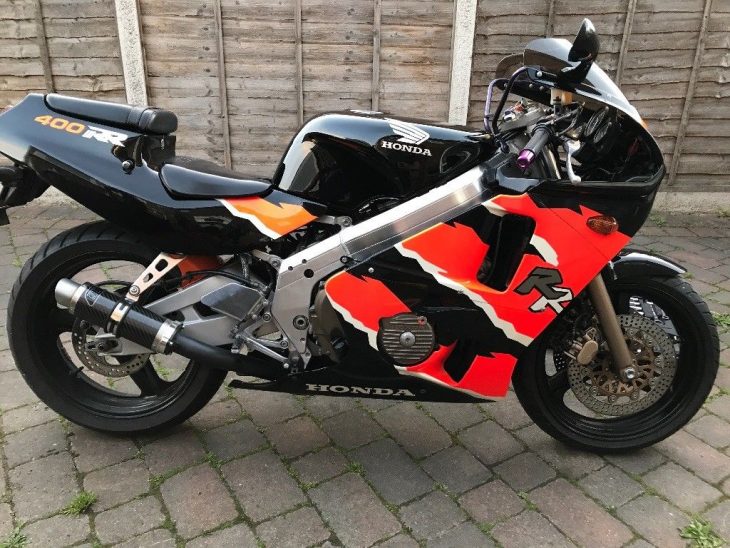 We have seen our fair share of VFR400Rs and lightweight, two-stroke screamers on home soil this year, but Honda's pint-sized inline-four sportbikes have stayed fairly scarce, except for a few examples here and there. The other side of the pond is another story, where the rev-happy "training" bikes can be had for a song.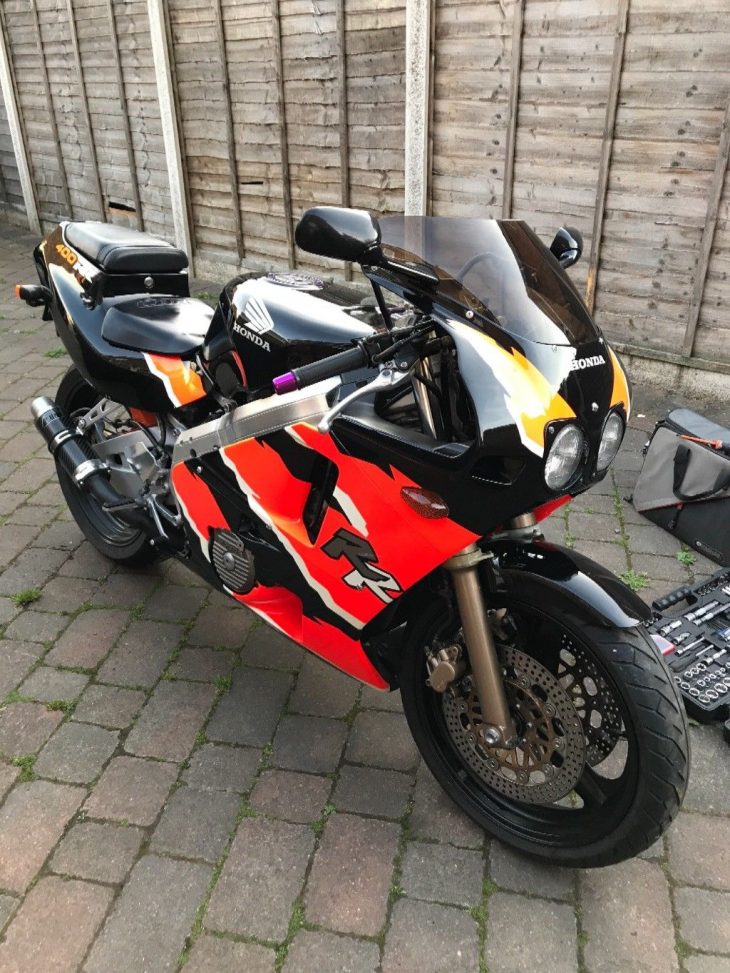 This 1988 Honda CBR400RR wears Honda's striking black-and-orange livery from the period, the seller says he has been restoring the bike over the last three years. The fairings have been polished, and they apparently are supplemented with a replacement set. No word on the originality of either.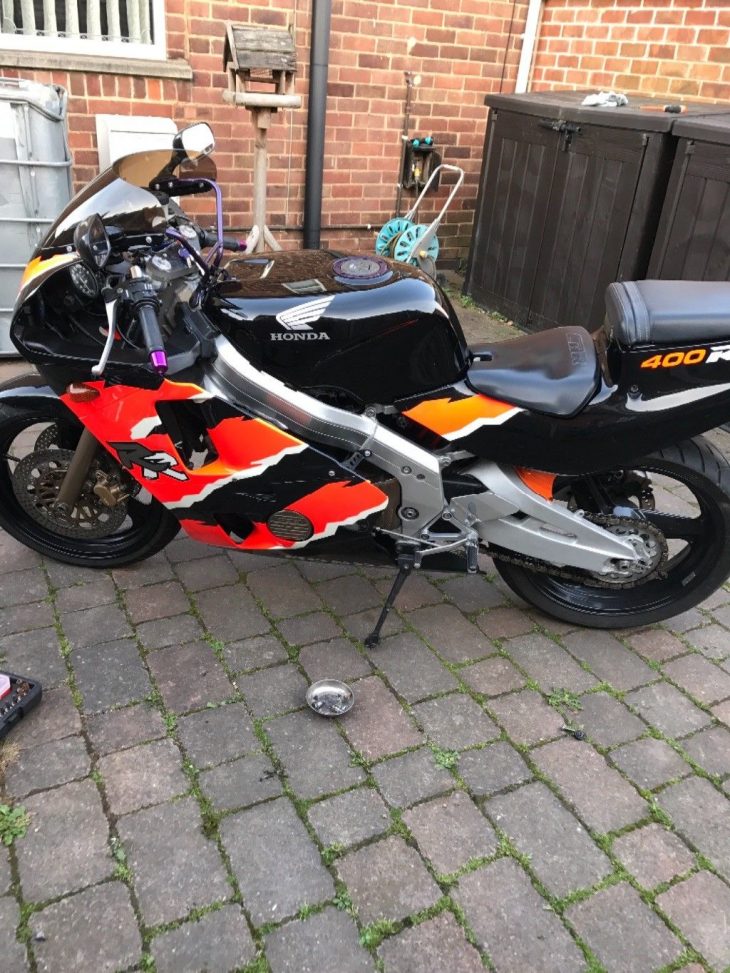 The vendor claims that the frame, suspension and engine have been rebuilt over his time with the bike, though it has not been ridden. It needs a choke cable, and some carb fiddling to be 100 percent.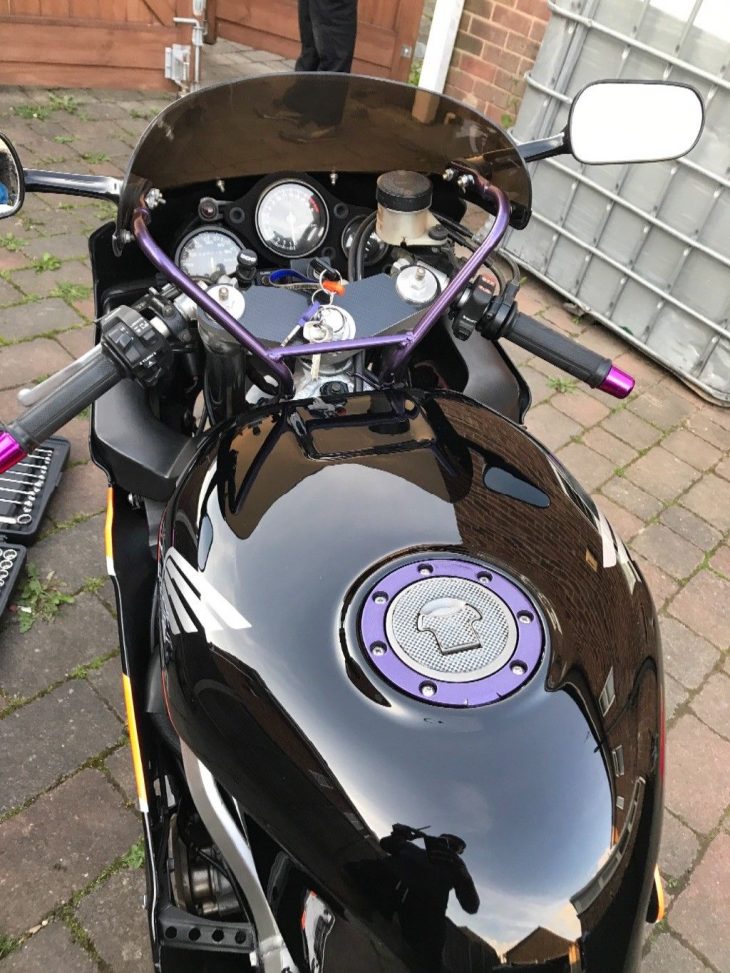 From the eBay listing:
Hi this is my Honda cbr400rr nc23
This really is an awesome bike I have owned it for 3 years and been restoring it…never been ridden on the road this I have owned it but has been started and ran frequently ,however I now need to sell due to saving for a house and lack of room.
The bike is 35 years old however for this age immaculate.
Fairing were professionally polished
The following has been taken apart cleaned and rebuilt with new parts;
Frame
Engine
Front suspension
Rear shock
Front and back wheels
Bearing all round
Brand new A16 race can
Rear hugger
Radiator
Ecu
Battery
Brand new rep sprayed tank and tank cap
Bar ends
Carbon yoke cover
Carb seals replaced and serviced although never used

All electrical work fine
Also have a brand new spare fairing set that will also come with the bike and original exhaust

Problems
Need new choke cable and carbs need setting up for idol
Bike is currently SORN due to restoring

Anymore info or for an offer feel free to message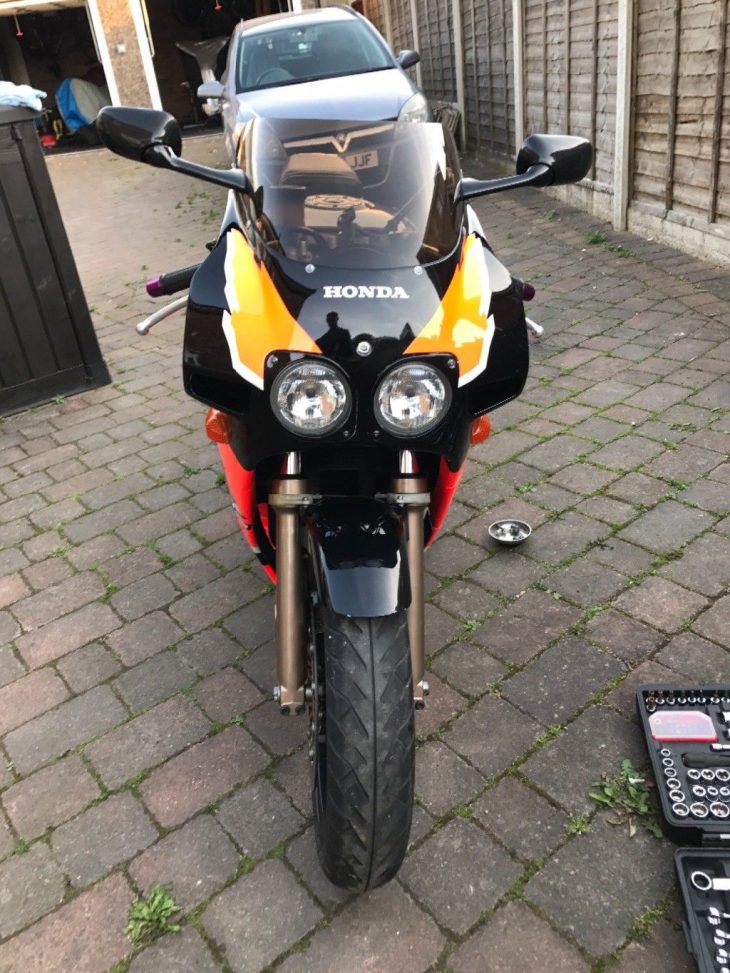 The Buy-It-Now is set at £1,400, or about $1,835 at today's exchange rate. It could be a decent pickup for a fun backroad bomber for our readers in Britain, or a decent option for import for U.S. buyers, though import, duties and titling the bike will eat any savings on the purchase end PDQ.