For Sale: 1986 Honda NS400R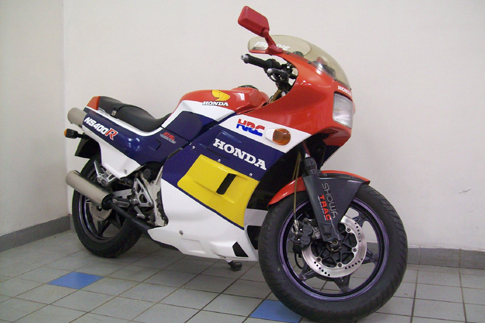 For all you two stroke fans, here is one that could be a real gem. I say "could be" simply because there is not a lot of information available. Up for grabs is a Honda NS400R – a V-3 stroker inspired by the race winning Honda ridden by Freddie Spencer during his dominant years. This bike is located in Ontario, Canada.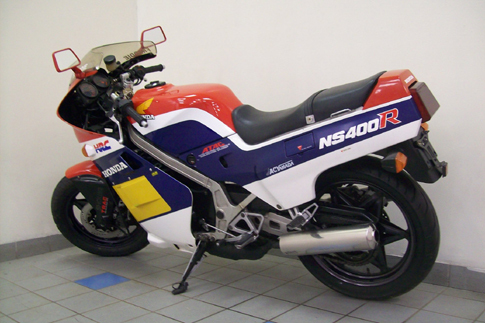 From the seller:
Near mint, mileage in kms. intact and no missing parts.

Original with the exception of steel braided front brake lines

This is a collector bike.

drives nicely.

This is the NS to purchase for sure!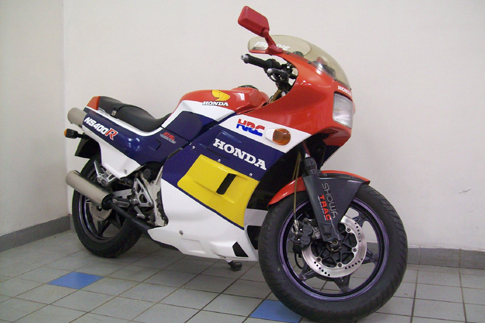 With Honda two stroke power, an aluminum chassis, a 16″ front wheel, 160 KG claimed dry weight and about 70 HP on tap, the NS400R had the power of a 500 with the lightweight handling of a 250. Today these numbers are a bit tame, but in the day this was ground-breaking stuff. With good looks (this is my favorite livery) and that link to Freddie Spencer, this is power and poser all rolled into one!
This bike has about 10,700 miles on the all metric clocks. It looks to be in nice shape from the minimal pictures, and the seller's text does not do anything to scare me off. Interested parties should ceratinly contact the seller for more pics and info. The current bid is still below $3k with reserve in place. How high will it go? Check out the auction here and let us know what you think this one might be worth. Good Luck!
MI