Location: Atascadero, California
Mileage: 15,574
Price: Auction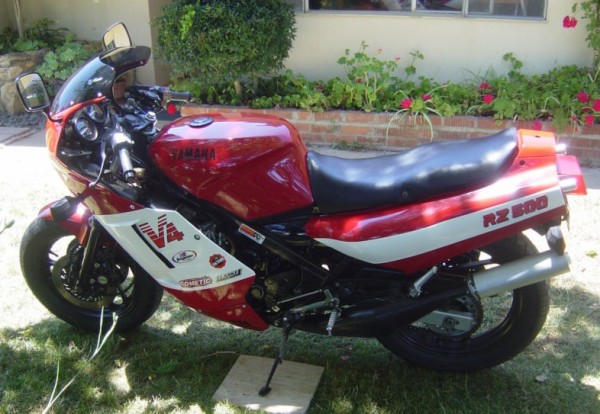 The Yamaha RZ500 is a popular bike around the RSBFS corporate offices. And really, what's not to like? A 500cc V-4 two stroke GP replica bike that never found it's way to the U.S. in any official capacity. A tragedy for sure. But every once in a while one pops up for sale, and may even come with a title. And as it's been said on RSBFS before, the two stroke is gone forever people. If you want one, best act now before they all end up in a collection, having made the final transformation into pure unobtanium.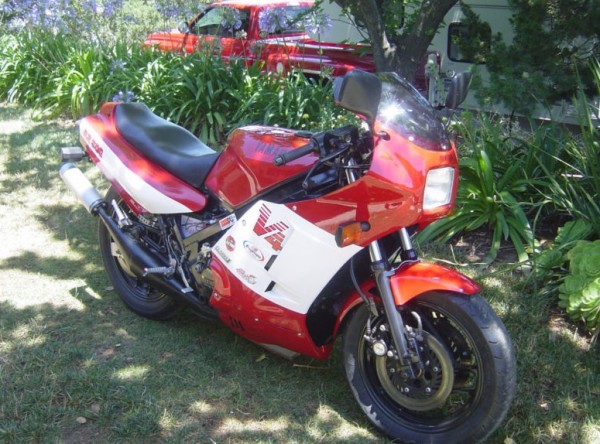 The seller doesn't offer a whole lot of information in the description-
I am selling my 1985 RZ 500. This bike has been well cared for and runs ok. Has some new parts installed i.e. wind screen, cranks and new reeds. Clear title and California registered. No time to ride anymore, bike just sits. Selling bike as is. Buyer responsible for shipping. Good luck bidding.
And some more photos-
The seller says the bike runs okay and has had some new parts added. The seller also states the bike is being sold 'as is'. So you'll want to get as much information as possible about how the bike runs and what it may need. It's a 27 year old bike and a two stroke at that. It looks clean in the photos but no sense in getting into something if you don't have the means to get back out. These bikes sell for a pretty penny with clean examples going for $10k and beyond. You may be able to get this one for considerably less. It may not be perfect, but man, there just aren't that many out there.
So, here you go. A two stroke 500. Clearly a collectible bike that speaks to an era gone by. A holy grail for many who lived and enjoyed the GP racing world when two strokes ruled the earth. If this bike speaks to you, then make a play before it's too late.
-RN