Warning!
This post is in our archives. Links in this post have been updated to point to similar bikes available to bid on eBay.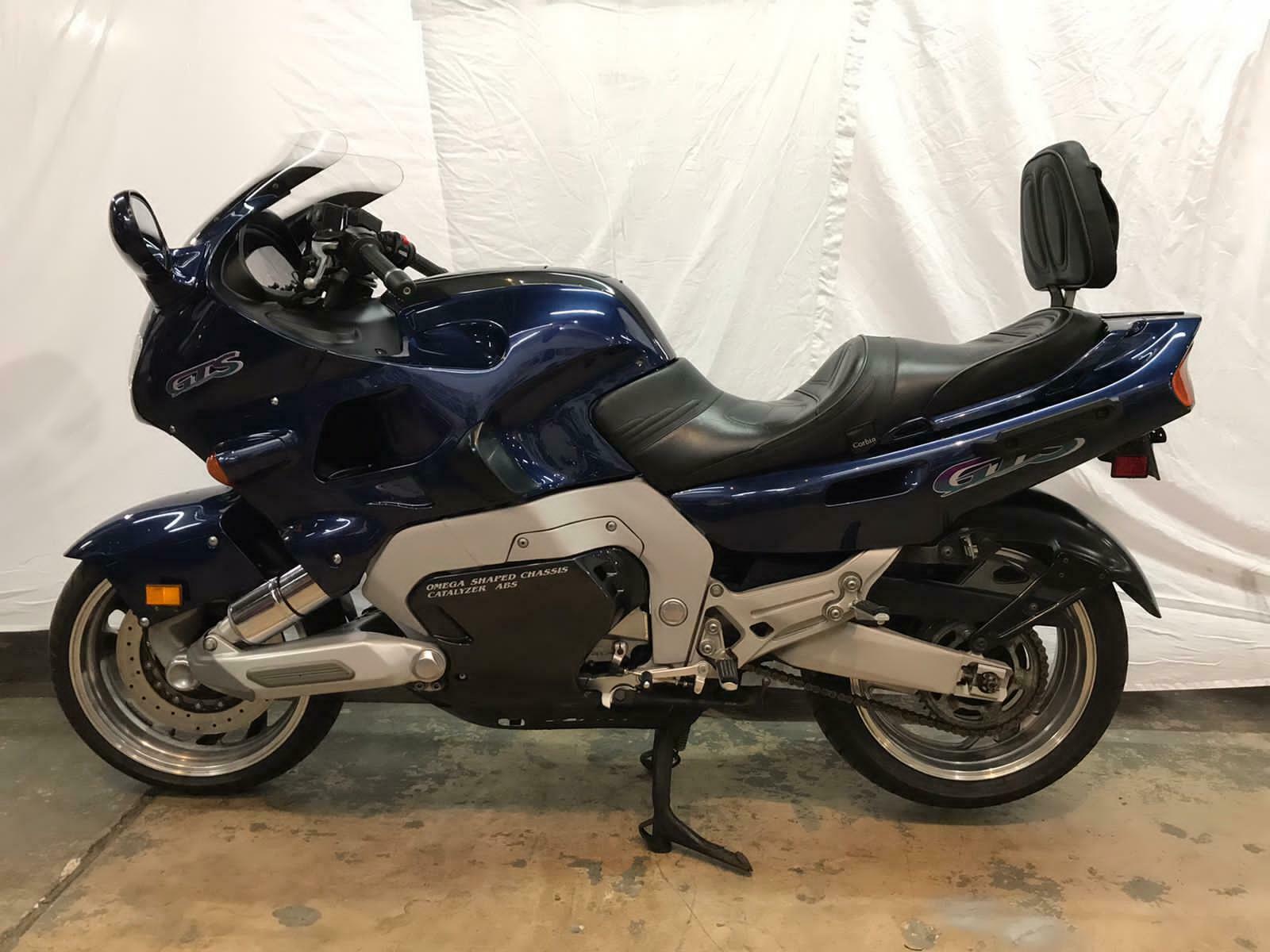 While not particularly sport bike-like and definitely less rare than many unicorns posted on this site, the RSBFS staff nonetheless flocks to the unique – if not a bit porky – Yamaha GTS1000. A gem of the sport touring set with its own rabid following, the GTS stands out due to the RADD/Parker front suspension. The rest of the bike is competent and reliable, but otherwise unspectacular. Think of the GTS as competence accomplished in a slightly different way.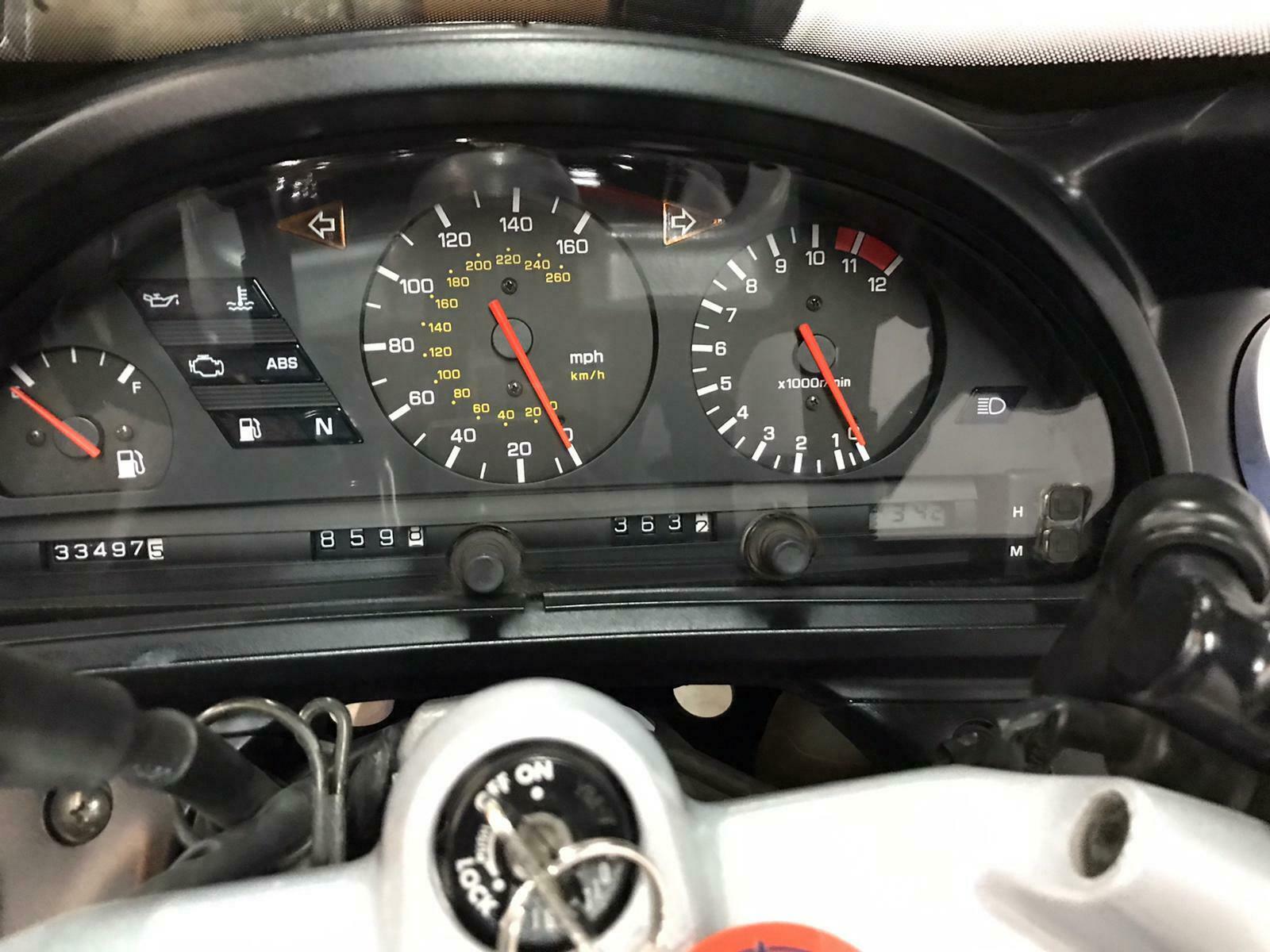 Motorcycle engineers have long envisioned an alternate type of front suspension – one that could isolate road irregularities from weight transfer and steering. The attempts at alternate nose gear developed the moniker of "funny front ends" by many. And while the various suspension designs all had merit in some aspects, the overall package was always compromised in some fashion. The RADD/Parker design offers a single-sided swingarm hanging off the front of the "chassis" with a strut on the left side only. Steering is accomplished via a telescopic column, and braking duties are managed via a single disk mounted centrally and squeezed by a six-piston caliper with antilock functionality. All in all the designed worked – but packaging (such as the C-shaped "Omega" frame) was best accomplished by something larger than a sport bike. Thus, the FZR1000-powered GTS was born.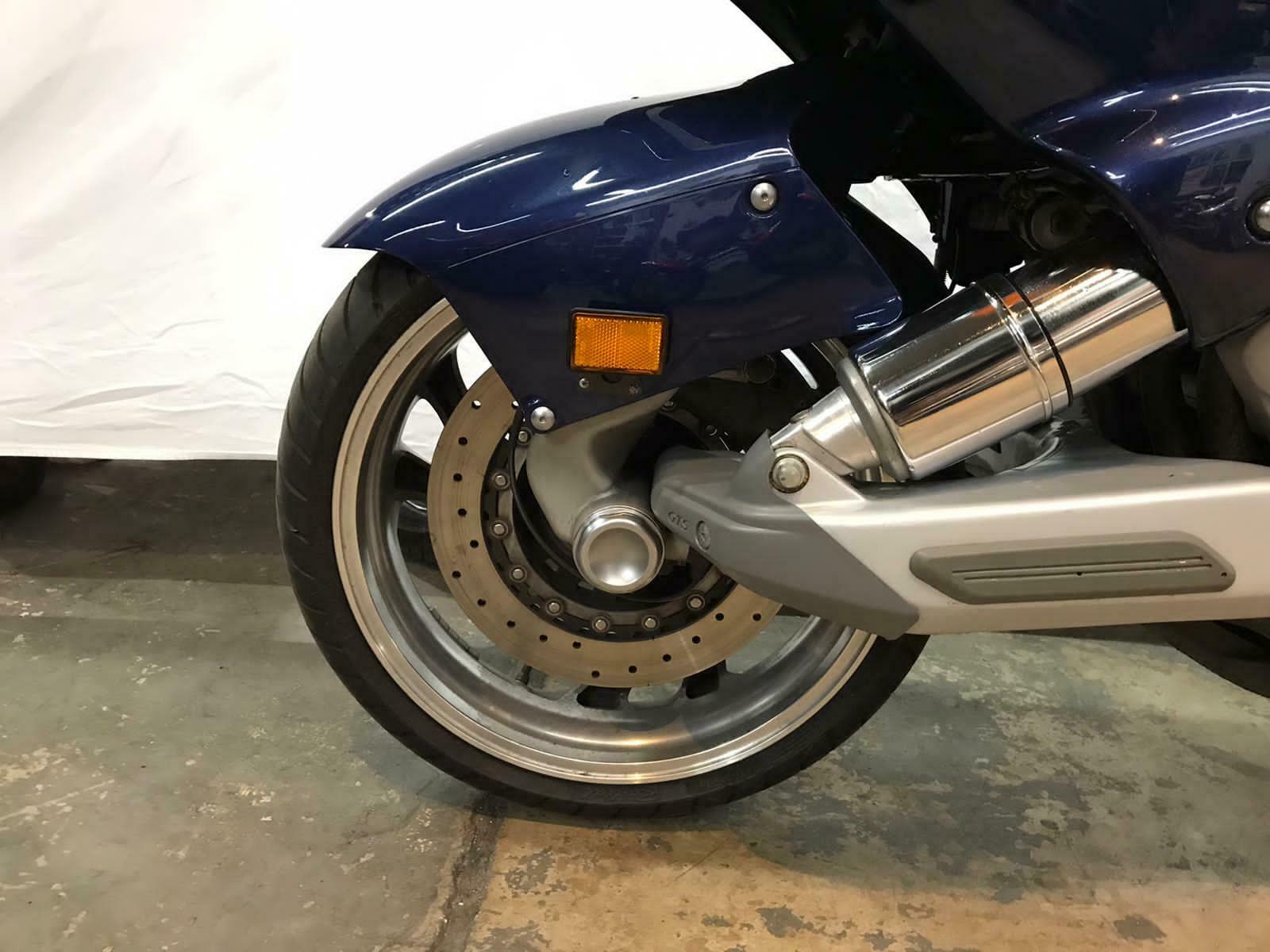 From the seller:
1994 Yamaha GTS1000 A low mile original bike in fantastic condition. Runs and drives great. No issues. These were groundbreaking in their time and are getting very difficult to find in this condition.
Prices are steadily climbing. Collectors are moving in on them the last couple years.
A great opportunity still affordable for now. This bike will never go down in price.
The back rest is removable and the hard cases for touring come with bike.
Redesigning what has been a staple of motorcycling for more than 50 years took some guts by Yamaha brass. The years of massive experimentation during the 1980s were largely over, and the buying public had consistently voted to follow standard conventions when it came to buying new bikes in the showroom. To be fair, the front fork must compromise size in order to combat flex (which the upside down fork was designed to combat) and is far from an ideal solution for a device that has to deal with so many different force vectors. But it works well enough that creating a new mousetrap did not earn Yamaha a long line for the new GTS. That makes this example a relatively rare survivor, despite its otherwise conventional UJM features.
If you question how well this whole setup works, consider that this 1994 GTS is sporting 33,500 miles on the clock. In truth once you are seated in the well-appointed cockpit you would be very hard pressed to identify any differences from riding a conventional motorcycle. That is perhaps the biggest benefit – as well as the biggest detraction – to the GTS. It does everything you would expect from a well-engineered motorcycle without feeling different or special – even though it was much more expensive than its conventional peers. Today these are well-loved and sought after machines. This particular example looks to have been used and cared for, and includes a Corbin seat upgrade and hard bags to further encourage time in the saddle. With a Buy It Now of $6k, this 1994 Yamaha GTS1000 is looking for a new home. Check out all of the details here. Stay safe, and good luck!!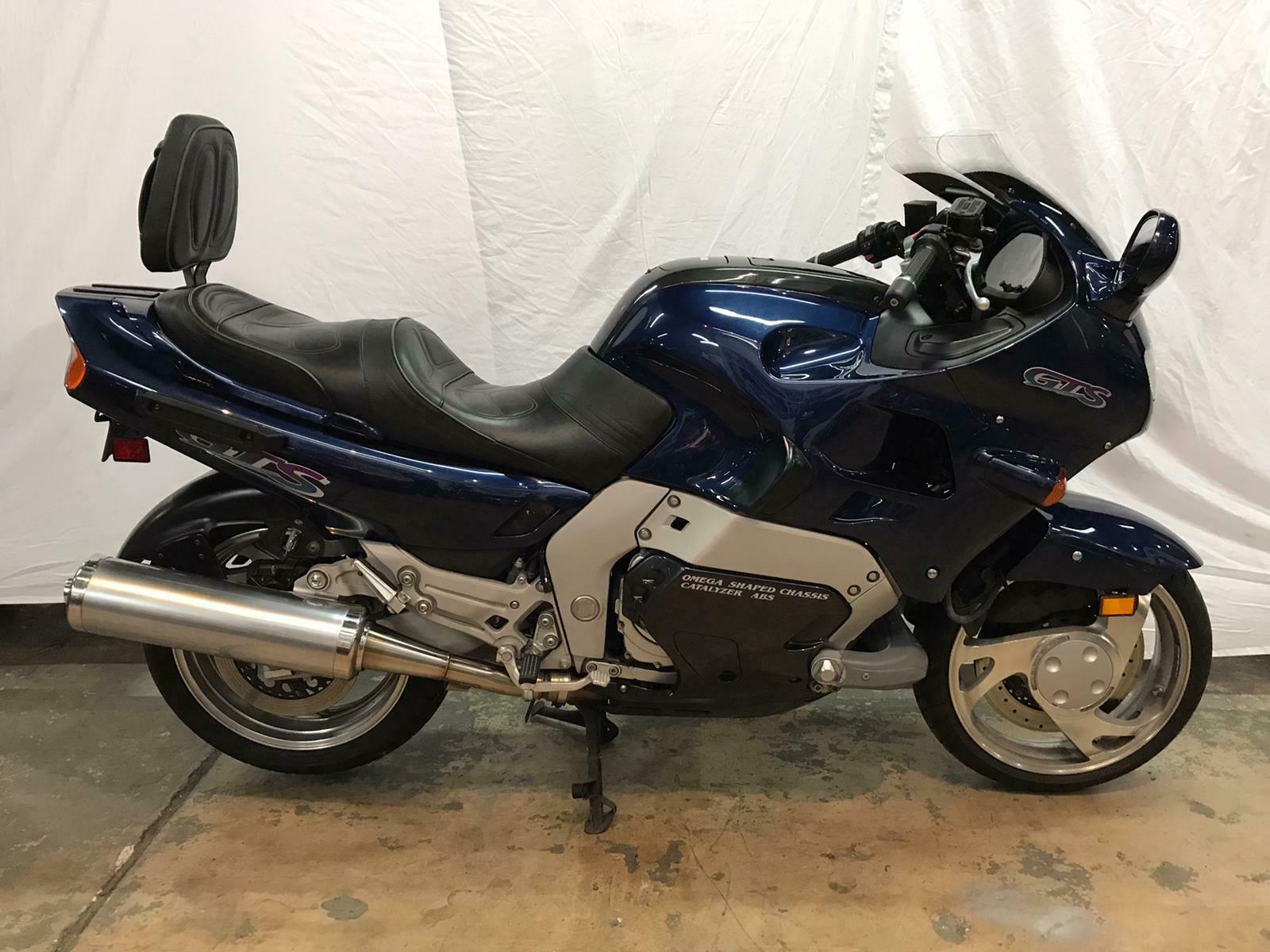 MI