Warning!
This post is in our archives. Links in this post have been updated to point to similar bikes available to bid on eBay.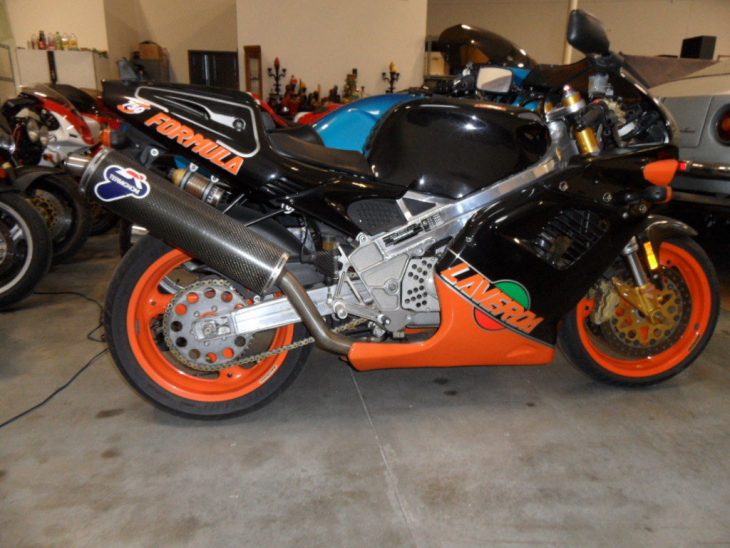 While there is no guaranteed formula for success in the motorcycling business, there are some pretty basic tenets worth following. The first is to start with a decent brand name and reputation. Laverda – building performance motorcycles since 1949 – fits that bill perfectly. The second rule is that the bike has to look good; as we all know, style sells. The Formula edition of the 750S offers full bodywork rivaling the best Italy has to offer (Bimota and Ducati included). Rule number three is to engineer the heck out of it to ensure a solid platform. Laverda rang up legendary framemeister Nico Bakker who created the robust chassis. The next step is to ensure adequate power – Laverda punched out their 650cc parallel twin to 750cc and the Formula edition provided uprated cams, revised fuel-injection settings and carbon-fibre Termignoni silencers to boost top-end power to aclaimed figure of 92bhp. The last step is to drizzle liberally with the best components money can buy, which Laverda did with Termi exhaust, Brembo binders, Paioli suspension front and rear, Marchesini wheels and Weber-Marelli electrics. What emerged as the 750S Formula was a handsome, potent machine that totally failed to turn the tides of Laverda's fortune. The company went under for good a few short years later.
There is much to like about the 750S Formula. The parallel twin loves to rev, giving it a completely different character than the primary Italian competition, the Ducati 748. Handling is reported to be extremely nimble, with the combination of Nico Bakker chassis and Paioli suspension working well together. This is a proper sport bike with serious potential, but sadly with few real-world credentials. These were simply not produced in enough numbers to make a dent in the market, or in Laverda's finances.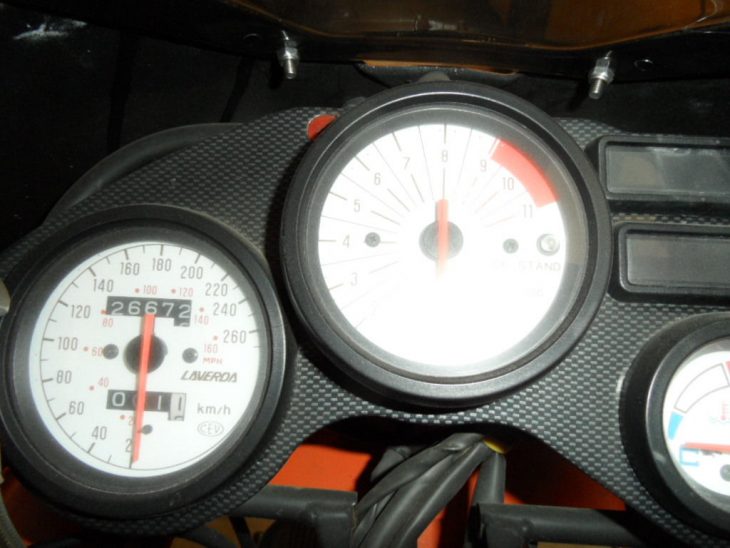 From the seller:
1999 LAVERDA 750S FORMULA ,RARE 1 OWNER MOTORCYCLE ,NO ISSUES ,RUNS FANTASTIC ,PERFOMANCE CHIP INSTALLED AT DEALER STOCK CHIP INCLUDED ,VERY BEAUTIFUL AND RARE WITHFULL FAIRING AND TERMIGNONI EXHAUST ,NEW BATTERY ,ALL MANUALS ,CLEAN TITLE
Located in sunny California, this 750S Formula is listed with 26,672 miles on the clock. In addition to the numerous performance mods from the factory, this one also sports an aftermarket ECU chip (the stock chip is included in the sale). Overall the bike looks to be in good condition. The left side Termi shows some scratching, which could signal a kickstand incident (these bikes are known to sit rather high on their side stands). It doesn't look major, but worth investigating. As with all bikes from defunct manufacturers, replacement parts are going to be an issue – but may not be an immediate concern for well-cared for machines. Check it out here, and enjoy the last gasp from this storied Italian marque. If you've got experience with these models, please share your thoughts in our Comments section. Good Luck!!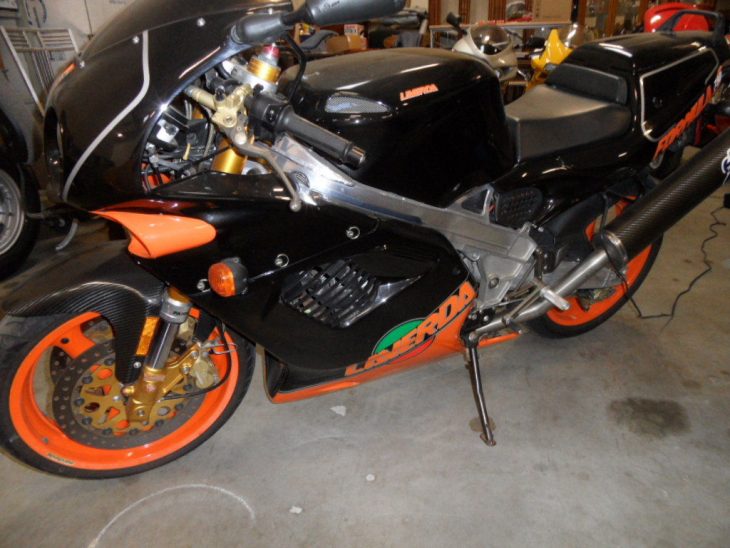 MI