Warning!
This post is in our archives. Links in this post have been updated to point to similar bikes available to bid on eBay.
Every post will be sent right to your inbox every morning when new posts are made. We will never sell our list or spam you. Plus you can click links to bid or buy right from the email and skip the site entirely. Subscribe to Rare SportBikes For Sale today!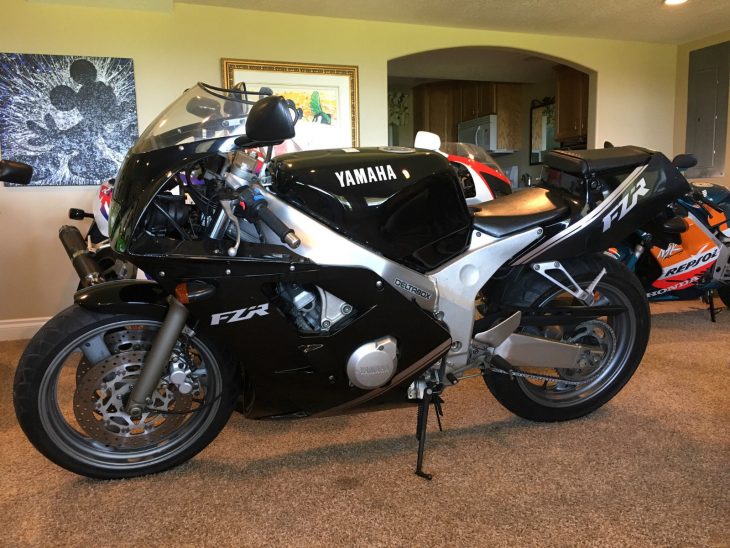 We've spilled a lot of ink [pixels?] here on RSBFS about the Yamaha FZR400 so you're probably thinking if you've seen one, you've seen them all. But take a closer look at this little sportbike, especially the front: in place of the usual twin round lamps like you'd normally see on the FZR is a single, trapezoidal light that leaves the bike looking quite a bit like the two-stroke TZR. What we have here is a grey-market FZR400RR, a bike seldom seen outside its home market of Japan.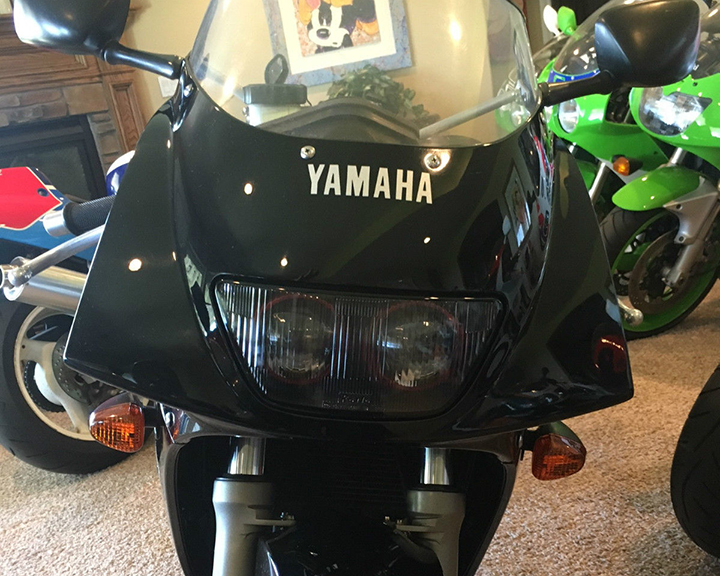 The RR was the slightly less extreme, less expensive, road-biased version of the very trick FZR400RR SP. It features a revised gearbox with a more street-oriented first gear compared to the SP, which means less clutch-slippage is required to get underway. It also has a dual seat on the off-chance your prospective passenger is proportioned like a 10 year old child, although it shares a committed riding position with its racy sibling. A 352lb dry weight and a lightweight aluminum frame mean confidence-inspiring handling and the RR has a 17″ wheel at each end so modern rubber can be fitted, although the rear is a skinny-ish 160.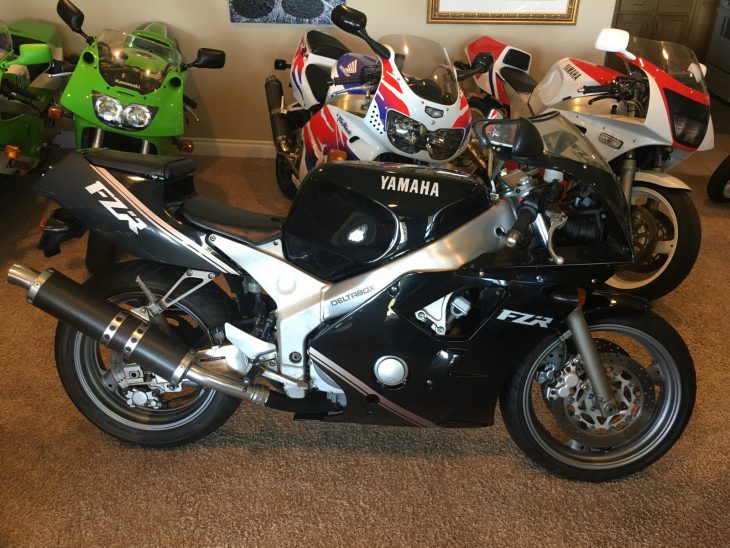 399cc might not sound like all that much, but a claimed 66hp, combined with exemplary handling, means plenty of thrills and fun to be had chasing the 14,000 rpm redline. Plenty of bigger machines rev just as high these days, but the FZR really only makes power near redline, so you'll need to keep the engine spinning to extract the available power. Or just find a nice FZR600 powerplant and slot that in: the FZR600 used a heavy steel frame and is generally much less desirable than the flyweight FZR400, but it's pretty simple to fit the bigger, punchier motor into the nimbler aluminum-framed FZR400 to create a bit of a canyon-carving hot rod.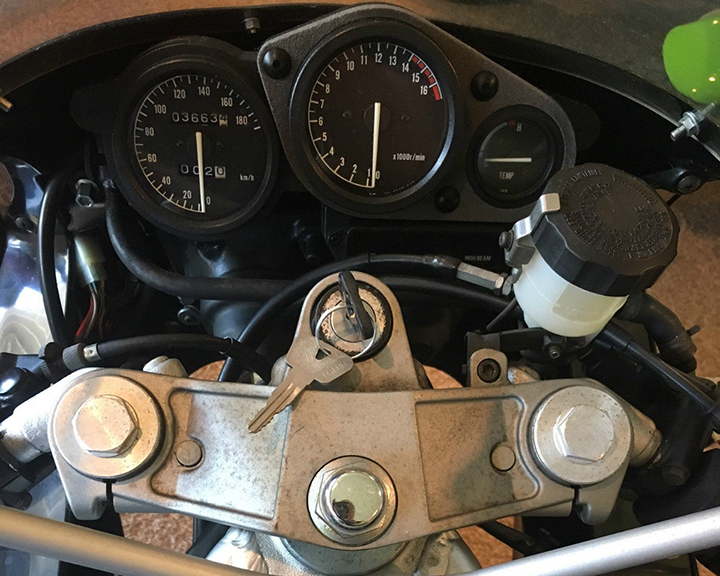 From the Seller: 1992 Yamaha FZR400RR 3TJ1 for Sale
Up for auction is one of the best handling motorcycles ever made from Yamaha. The 1992 Yamaha FZR400RR 3TJ1 with only 3663 kilometers (2276 miles). This bike is in almost perfect condition. Still has the factory warning labels. I can only find a few flaws (for the boys in the cheap seats) The ignition switch decal has been carelessly rubbed off from extra keys on the key chain vibrating while the bike was being ridden. A little bit of sun fade on the left handlebar control switches. A couple of tiny paint dots (touch up) on the right side of the tank that don't show up in pictures but they are there. Original tires are soft but have cracks in them. This bike doesn't need much to be turned into a museum quality addition to any collection.

The bike is 100% OEM original Yamaha fairings and components. Original brake pads, chain and sprockets, tires, exhaust and components. This is a very nice unmolested collector quality FZR. This is a premium bike. A Utah state title will be presented to the lucky winner. This FZR400RR has been titled as a street motorcycle for road use.
Bidding on the auction is up to $2,370.00 at this point, with a few days left on the auction. This particular bike comes from a seller that's been unloading quite a few high-quality, quirky grey-market bikes in the past couple of weeks. This may not be the most valuable bike in his collection, but should be affordable and, like the other bikes that we've seen, is in very nice, if not absolutely perfect cosmetic condition: there is minor corrosion on some of the metal surfaces, but is generally very very sharp and the plastics look great considering the age. It also comes with a valid Utah title, which means you might just be able to ride it on the street if your local DMV is sympathetic.
-tad