Eric L. didn't even give us the chance to post this gorgeous Yamaha FZR400RR from RSBFS Premier Sponsor Deftone Cycles before he snapped it up. In keeping with our recent flood of 400s, this aluminum Deltabox'd rocket is destined to be the Yin to Eric's Yamaha FZR750's full-bore Yan.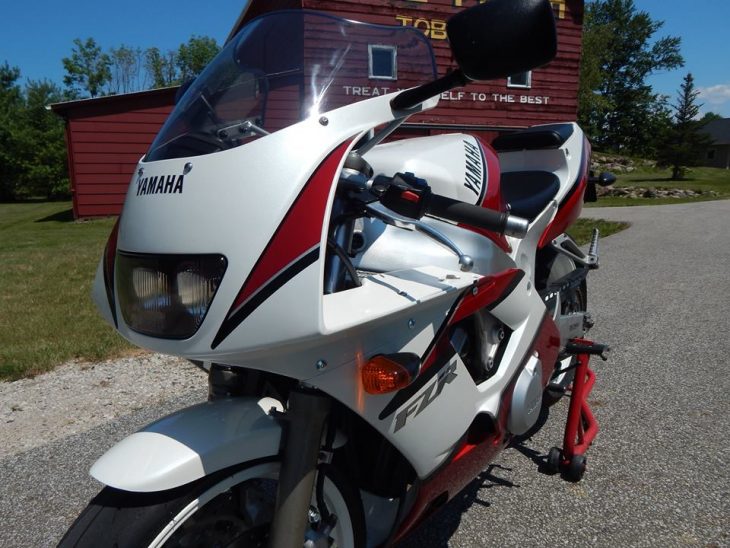 We're humbled that our website has led Eric to four classic sportbike purchases so far, and it looks like more are in the works.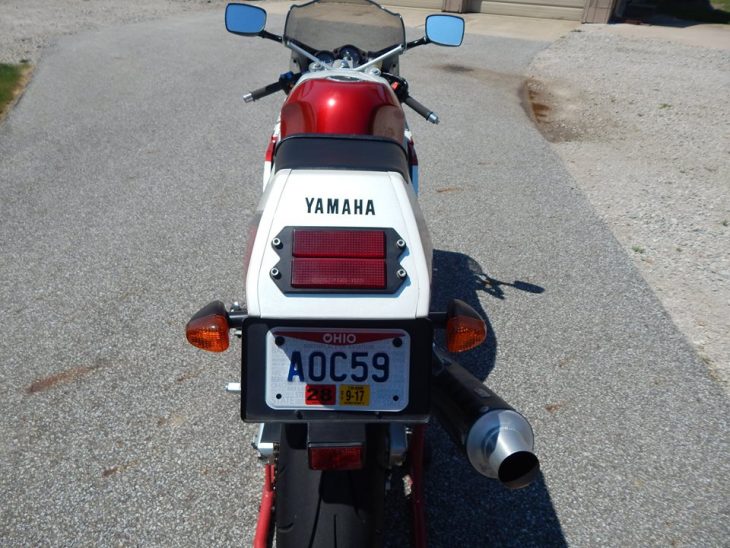 We'll let Eric explain in detail below, but he and Deftone owner Greg hit it off quickly after Eric went hunting for a Honda NSR250:
… To date I've bought 4 motorcycles from ads on your awesome website. (The four bikes from your website are the Suzuki XN85, Honda VFR400R, Honda CBR250RR and the Yamaha FZR750RU) Your in-depth analysis and unbiased posts help me to clearly understand the motorcycle being presented.

When I purchased the CBR250RR from Greg we immediately struck up a friendship as we both love an appreciate the beauty of these great motorcycles.  I soon learned that Greg had a connection in Japan and I knew then he was the man to help me build my collection of gray market motorcycles.

Recently I relayed to Greg my desire for a Honda NSR250… we discussed my budget along with the criteria and I gave Greg a wish-list of the bikes I was interested in…..after only a few days of looking Greg found me a beautiful Honda NCR250 MC18 II (See attached picture).  The bike is due to ship from Japan in a few months or so and I couldn't be more pleased with the diligence and expert advice that Greg exhibited throughout the process.

On Monday Greg shared with me his new association with Rare Sport Bikes For Sale as a Premier Sponsor.
I thought the presentation on the website was perfect and saw that Greg had several bikes for sale and one that interested me. I contacted Greg immediately and within 10 minutes I bought his Yamaha FZR400RR…which will be the perfect addition to my collection and a companion for my FZR750RU.

I'm so very pleased with everything that Greg has done for me and am looking forward to more moto purchases from him in the future.

Anyone reading this and who has a desire for acquiring beautiful motorcycles should not hesitate contacting Greg at Deftone Cycles.

Please use any part of or all of this email on your website.

Best regards,

Eric L.
Thanks for the props, Eric!