Update 7.24.2019: Paul has renewed his Featured Listing for this NC30 and dropped the price to $9,700. He also notes mileage has gone up slightly as he does ride it once a week. Good luck to buyers and seller! -dc
Often considered the baby brother to the RC30, the 400cc NC30 deservedly stands proud on its own right. The V-4 with ultra-precise gear driven cams delivers a powerful 60 horsepower soundtrack that is unique to this model – especially when the tach swings up toward the 14,500 RPM redline. This is partly thanks to the NC30s 360 degree crank, creating a "big bang" motor when compared to the NC21 or NC24 predecessors. With a race-bred twin spar aluminum frame, endurance-bred single sided swing arm, four-into-one exhaust and adjustable suspension, the underpinnings of the VFR400R were anything but cheap. Drape the whole package in a glorious shape that is as iconic as any of the sport bikes we hold in high esteem (RC30, 851, 916, F4), throw in typical Honda build quality and reliability and you have the NC30 in a nutshell.
Featured Listing: 1992 Honda VFR400R NC30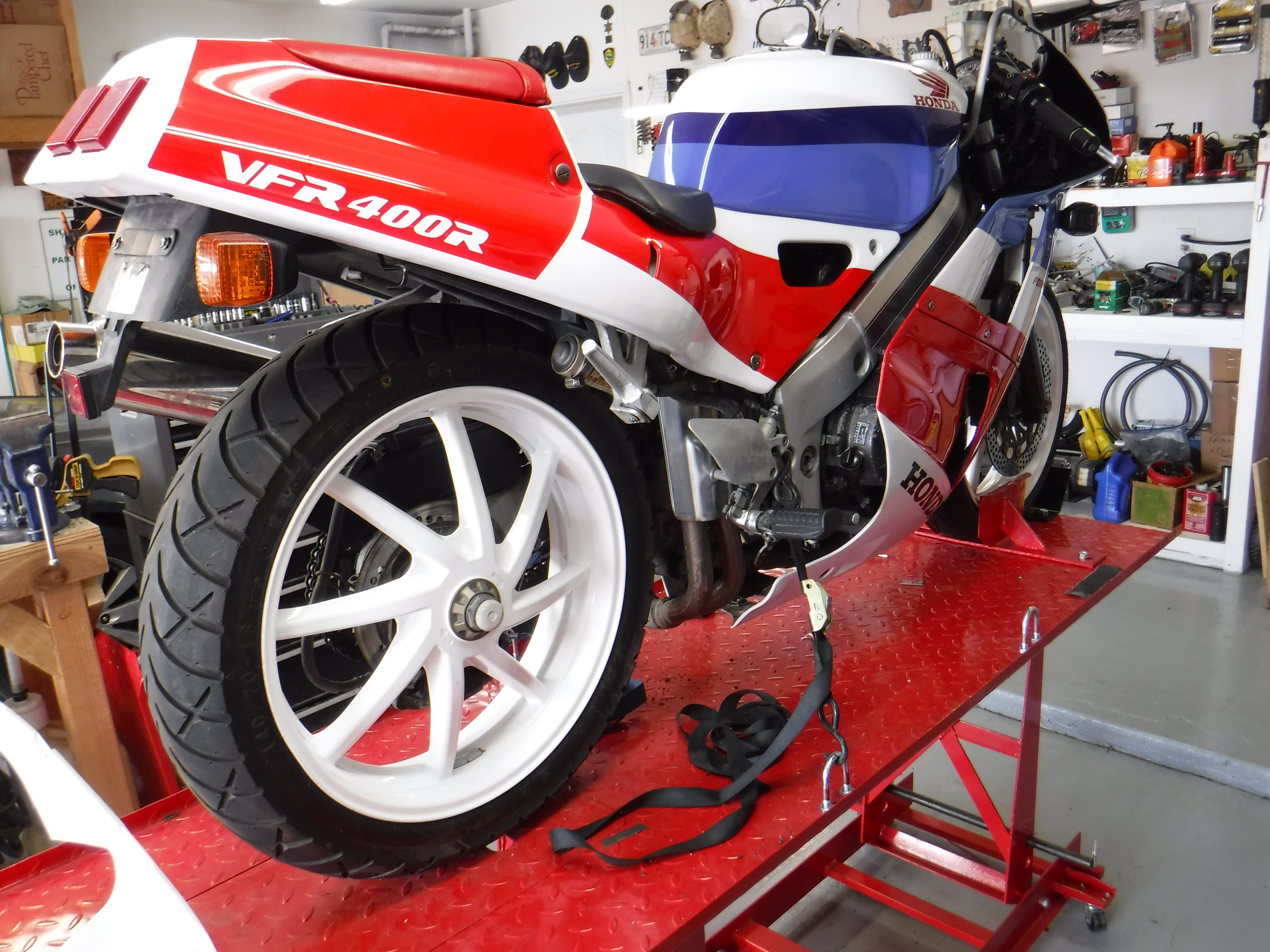 The seller knows quite a bit about this bike, and I'll let him share detail on this example.
From the seller:
1992 Honda VFR400R NC30
Currently has 11'558 Km that's about 7,100 miles, will go up as I do ride it at least once a week.
I just put on new tires front and rear, new brake pads front and rear, flushed and bled front and rear brakes. Had the rims powder coated as the original paint was peeling. I also noticed some of the smaller pieces were looking their age so I had them powder coated black also, instrument stay, Misc cable guides, fairing stays.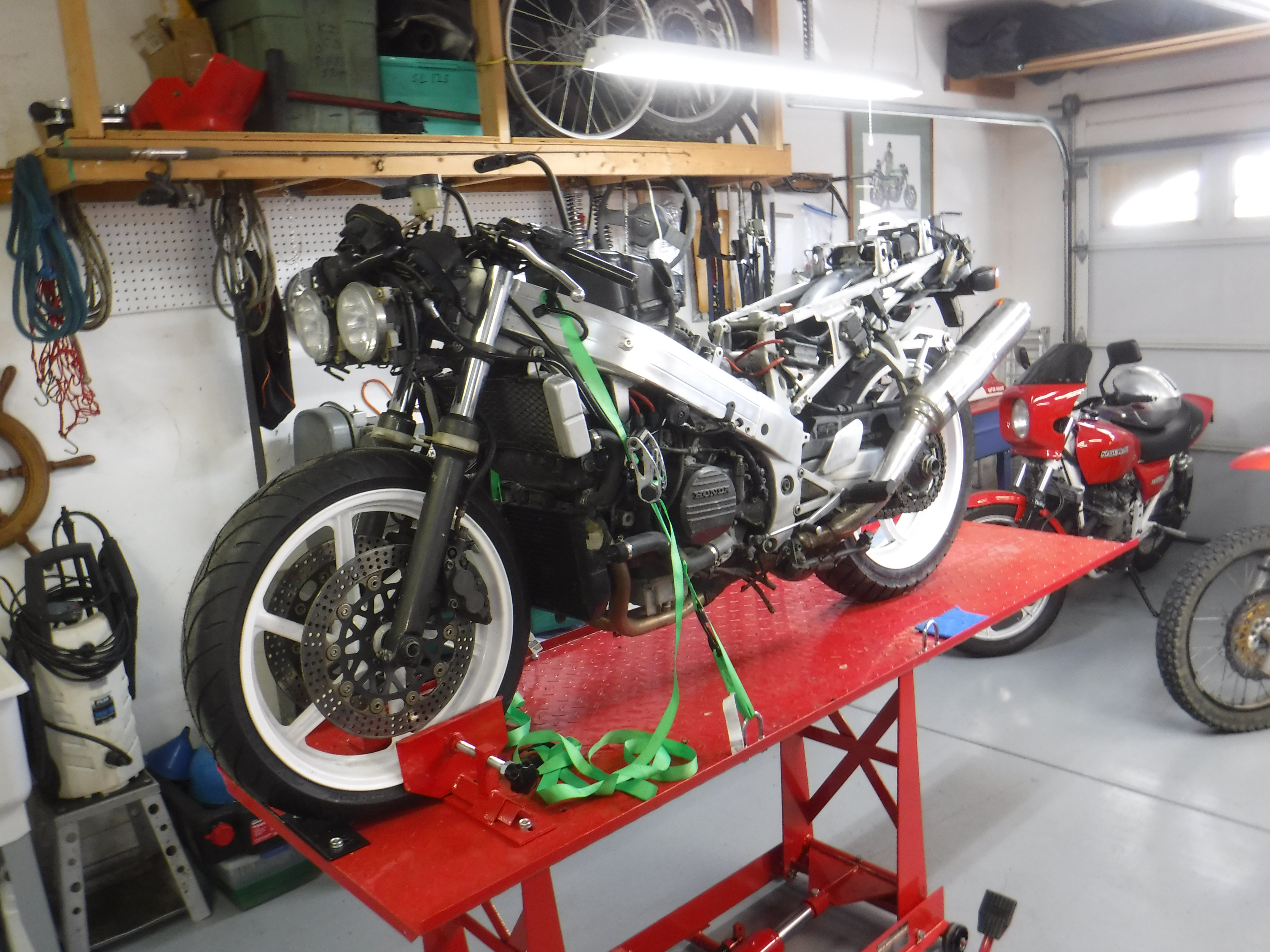 More from the seller:
I just serviced the forks, new seals and fluid, Valve check, replaced all o-rings in the carbs, they were starting to leak, flushed and replaced the coolant I got the bike 3 years ago from the original owner's estate, he passed away. Prior to his passing he was doing a full restoration and had removed the original body work. He ended up getting Dementia and that was as far as he got. Over the years the original body work got lost. I wanted to keep this bike original so after much searching I managed to find Honda body work that had been in an accident. I had the crash damage repaired and repainted. It looks really nice. The bike runs amazing, starts easily cold or warm, smooth, powerful and quiet. It is the best handling bike I have ever ridden. I've owned it for about 3 years now I'm 6'1″ and 220 pounds. This bike was designed for someone 5'04" and 145 so as I am getting older I can only ride it for about 10 minutes due to the full racer tuck.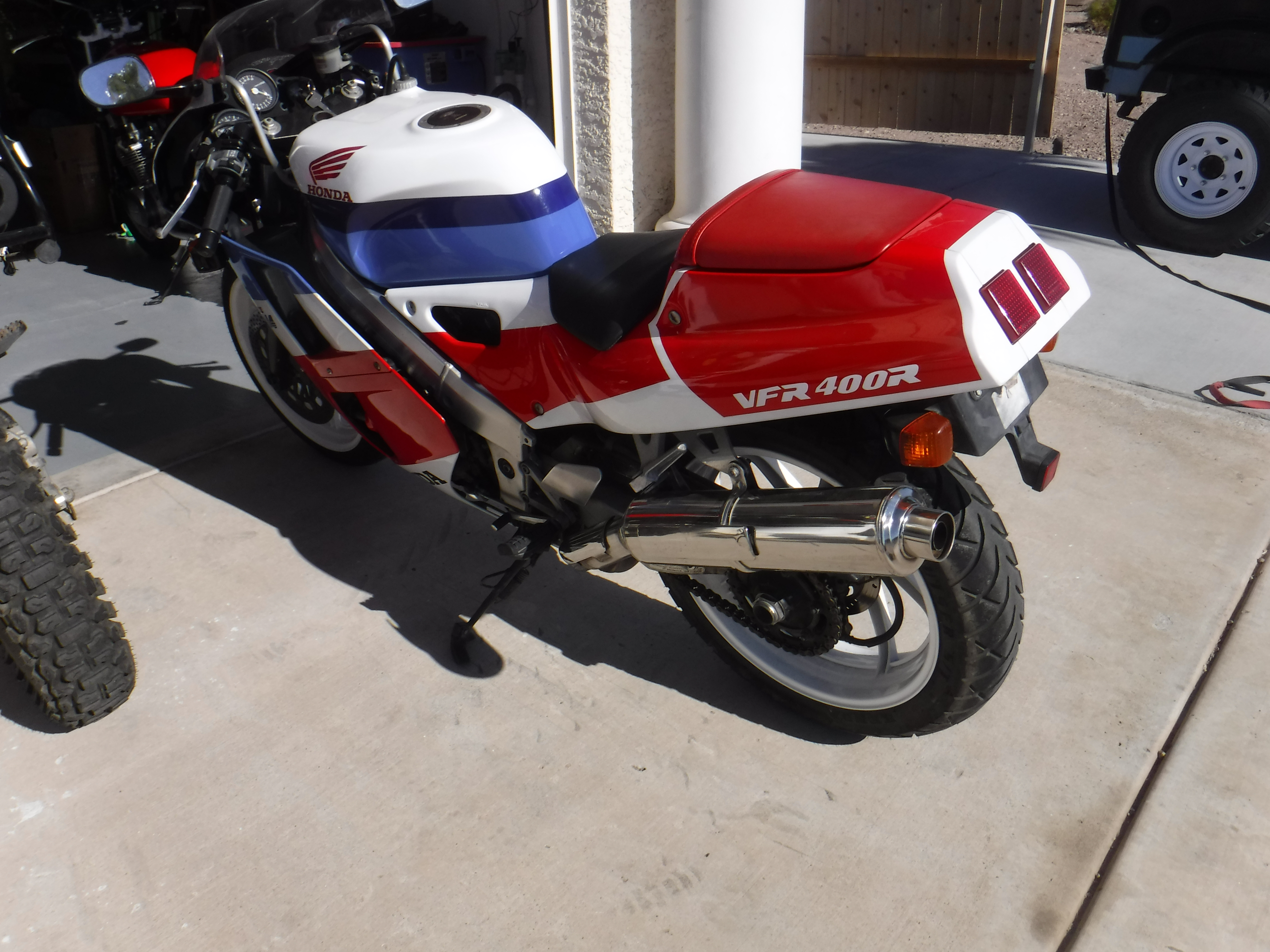 More from the seller:
The bike is not perfect but really nice and would make a perfect weekend canyon rider. If I were to keep it I would do the following:

– Paint the lower fork housings and the rear subframe
– remove all body work and detail the engine and frame.

Bike is located in Lake Havasu City, AZ. I have a clean and clear Arizona title with current registration till April 2020.

Asking Price: $9,700 (will consider reasonable offers)
Contact: baldyy@aol.com
I really like this seller's approach to the bike; it is not a perfect zero-mile statue, but a well-cared for and maintained rider. After all, these 400cc rockets are meant to be enjoyed in their element (which had better include lots of corners). Parts of the bike have been selectively restored, reconditioned or updated which is what you would expect from a fawned-over 27 year old motorcycle. Devoid of the hyper-focused attention bestowed upon the bigger RC30, the NC30 is a bike you can ride and enjoy for what it is. Not so expensive to be an unaffordable collector, and not so rare and finicky not to be a regular rider – provided you fit. As the seller notes, this is definitely not a spacious and airy bagger; the crop of 400cc grey bikes definitely cater to a slightly smaller set. If you do fit, there are few bikes that collect the handling accolades of a VFR400R. With a jewel of an engine that purrs at low revs and snarls & shrieks through 14,500 RPM, the NC30 is positive proof against those who say Hondas lack soul. This example is clean and fully operational, and priced fairly for today's market. If you think you are in the market for the gem known as the NC30, contact Paul for more information. We typically don't see these bikes last very long in the market; act quickly before it's gone!
MI