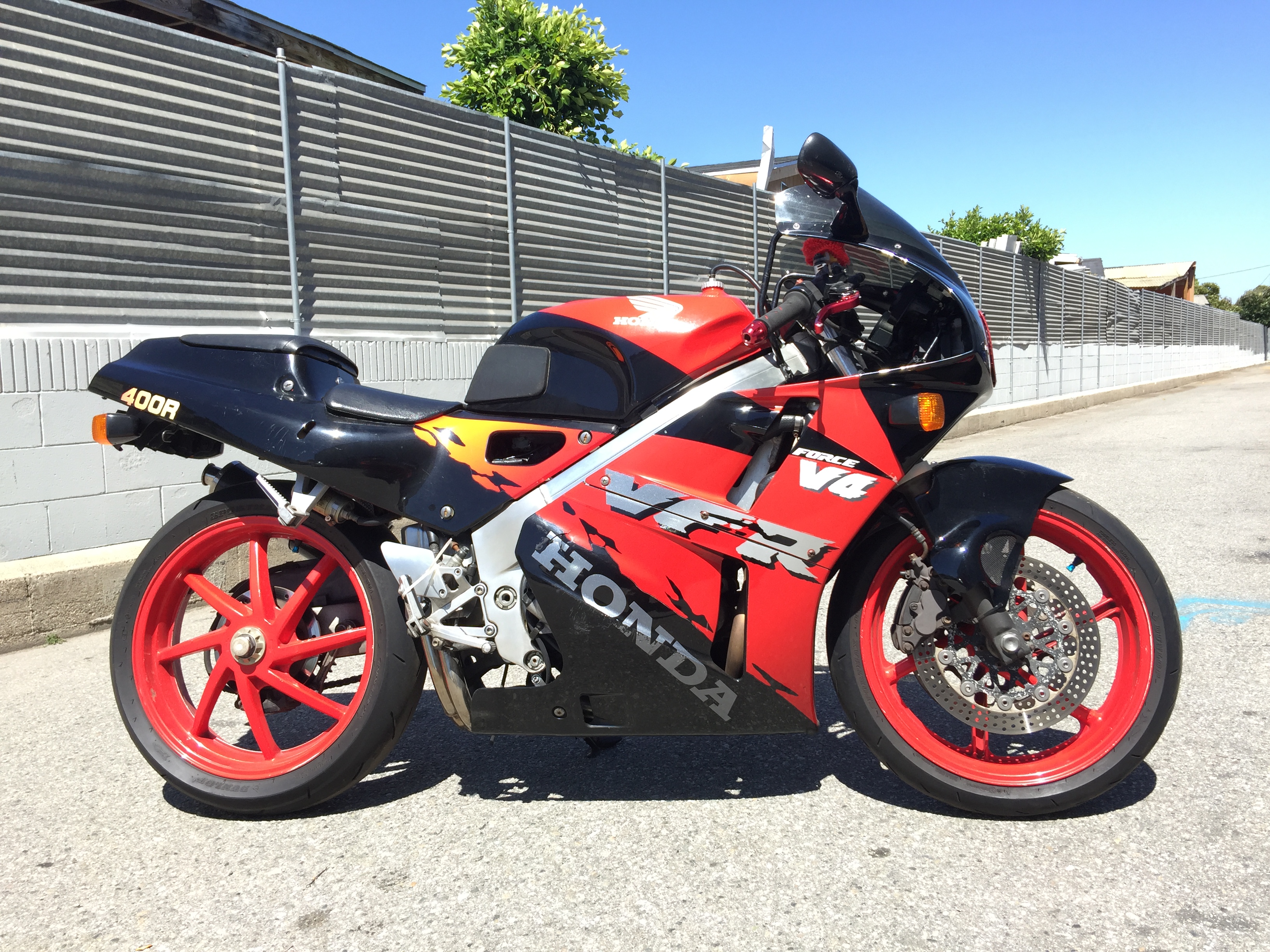 Designed for racing, the Honda VFR400R was – in may ways – like its homologation big brother the RC30. Except in size. Based around the same format as the RC30, the NC30 brought all the goodness of the 750cc class scaled down to a mere 400cc. The smaller package included the same go-fast plan as the RC30 including the screaming V-4 motor with gear-driven cams, 6-speed close-ratio gearbox, the unique single-sided swingarm to facilitate tire changes and the dual-headlight racing bodywork that bore a strong Honda family resemblance (graphics included). All in all, the NC30 was the epitome of "smaller is better." With less mass and a lower center of gravity, the NC30 is a handling dream.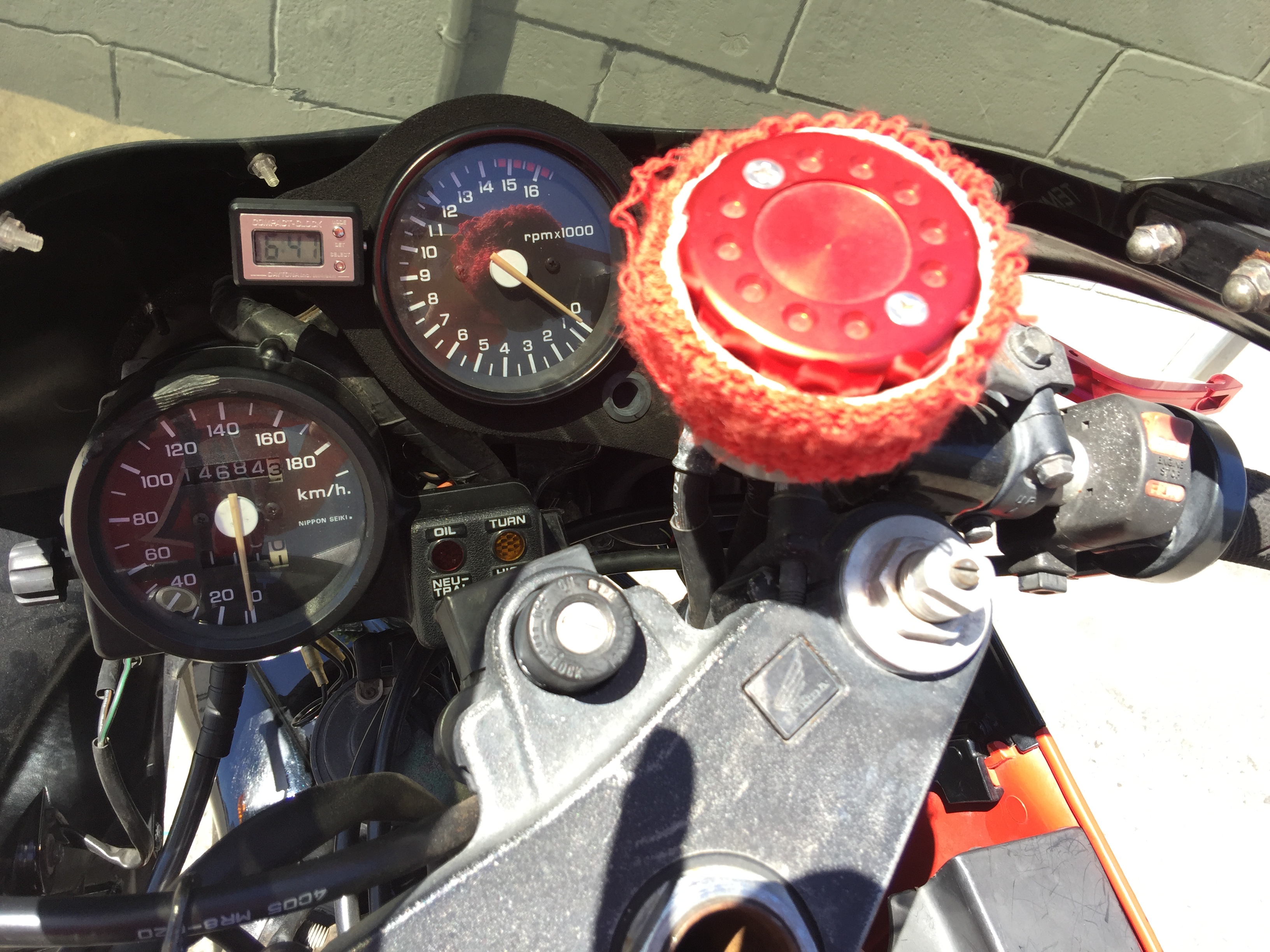 Here in the US, the problem with the 400cc class in general was rider expectation. Americans thrived on cubic inches, where there is no substitution for displacement. The middleweight class had grown from 500cc to 550cc and up to 600cc. Smaller bikes were just not interesting to American riders. With a tremendous supply of 600cc bikes, and easy access to liter machines the 400cc and below classes were considered fringe beginner bikes, and largely ignored. Pricing did not help, as the 400cc bikes were not significantly cheaper than the 600s. History tells us that this is a shame, given the interest these smaller bike draw today. Thankfully, with licensing regulations limiting smaller machines in other countries (especially Japan), the 400cc class thrived – which is why we can bring you this VFR400R Featured Listing.
From the seller:
1991 Honda VFR400R NC30
Small version of VFR750R RC30.
RVF replica.
Almost every year, Honda gave progress to VFR.
1987 Start selling VFR400R NC24.
in 1989 VFR became NC30 and has center nut for rear wheel.
30mm shorter wheelbase, skinny spark plugs, 17″ front wheel.
Cross ratio transmission.
in 1990 adjustable rear suspension with reserve tank.
I bought this one because I couldn't afford when they were sold new.
Now I'm going to buy another 2stroke, so this one has to go.
Very light weight 164Kg=360lb

This bike is located in Torrance, California.
Price: $5,500
Contact: motohikoo@gmail.com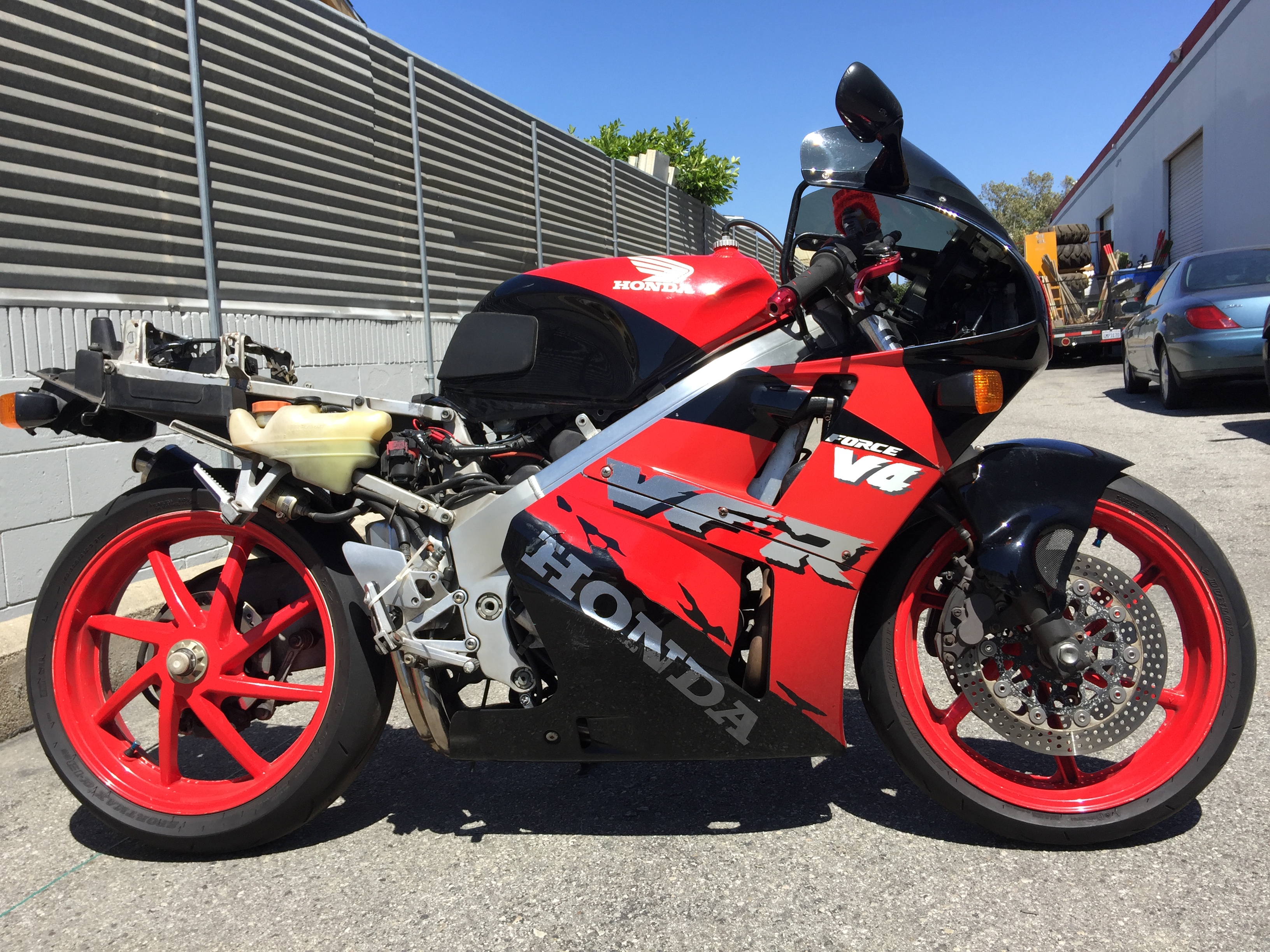 This year has offered us a bumper crop of 400cc imported machinery. This is wonderful news as we engage in longer, warmer days, summertime riding and track days. Summer requires a special machine to enjoy, and there are few more enjoyable bikes on the planet than a VFR400R. Packed full of Honda technological goodness, reasonable performance (expect 59 HP or so), exceptional handling and a never-available-in-the-US type of rarity that many riders crave, this NC30 could be your ticket.
This 1991 Honda VFR400R NC30 is available in Torrance, CA. It is an import from Japan that now lives stateside, and inquiries should be directed to the seller at motohikoo@gmail.com. This is a bike that you can collect AND ride, so don't miss out on some riding fun this summer. Grab yourself some import exotica and hoon away!