Update 3.14.2017: We have been informed that this bike is now sold. Congratulations to buyer and seller! -dc
Update 4.18.2016: This seller has renewed his Featured Listing. Thank you to Shaun for supporting the site and good luck with the sale! -dc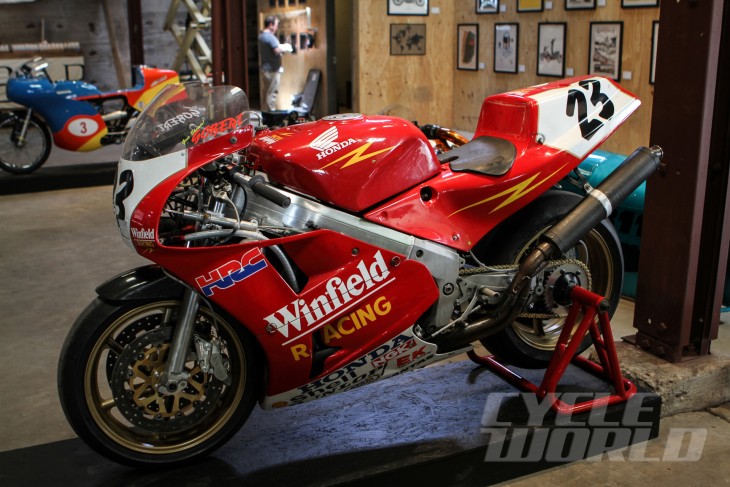 Before Honda released the homologation special VFR750R / RC30 road bikes, HRC built and raced the growling V4's, and won the first two WSBK championships ridden by Fred Merkel.  The bike offered here has been Troy Corser's second bike, who won the 1993 Australian Superbike Championship, and ridden by a young Anthony Gobert in 1994 until the RC45 was prepared.  Purchased from the race team later in 1994, its subsequent lives include track days, a long rest, and recent restoration.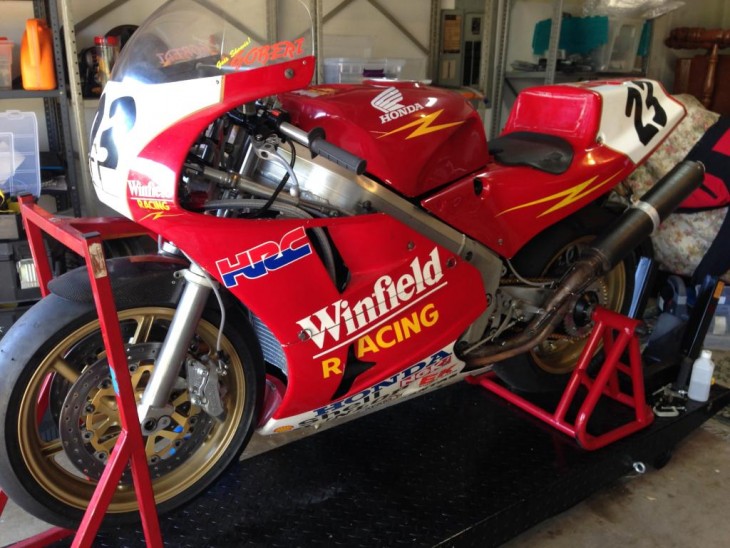 An evolution of the RVF750 endurance racer, the VFR750R uses a complex twin-tube diamond frame around the compact V4, with bespoke steering head bracing.  In the early 1990's HRC offered the NL0B engine kit, with updated heads, crankshaft, and cam drive, resulting in around 130 hp, up from a stock 90hp, and for a cost equivalent to a Dodge Viper.  Right-side up Showa forks have HRC internals and single-sided swingarm is shortened and braced.  Brakes were Lockheed, specially built for the race machine, but have been replaced with Brembo calipers with cast iron disks due to seal availability.  The fairing was stored away when the bike was tracked and has original Winfield Honda ( Australia ) racing graphics.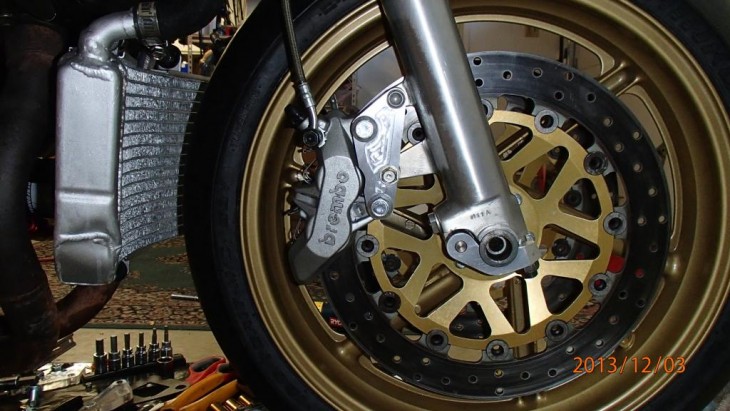 Shown at the 2014 Handbuilt Motorcycle Show, a Cycle World diversion at the 2014 Moto GP in Austin, the bike had been through a 3-year restoration to its racing form.  The owner, a coach at California Superbike School and partner at a race preparation shop, learned CNC ( Computer Numerical Control ) machine tool programming to make missing and broken bits for the machine.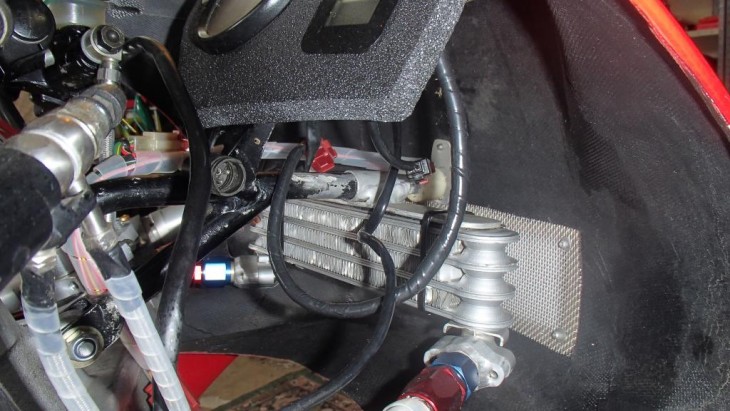 The haunting sound of the V4 is result of the 360-degree crankshaft, with two closely spaced power pulses in each revolution.  The inherent balance of the V4 allowed engine speeds of 14,000 rpm, and though not a horsepower monster, the RC30 had a wide and rideable torque curve.  The restoration included new Carillo rods, and all new bearings, seals and gaskets.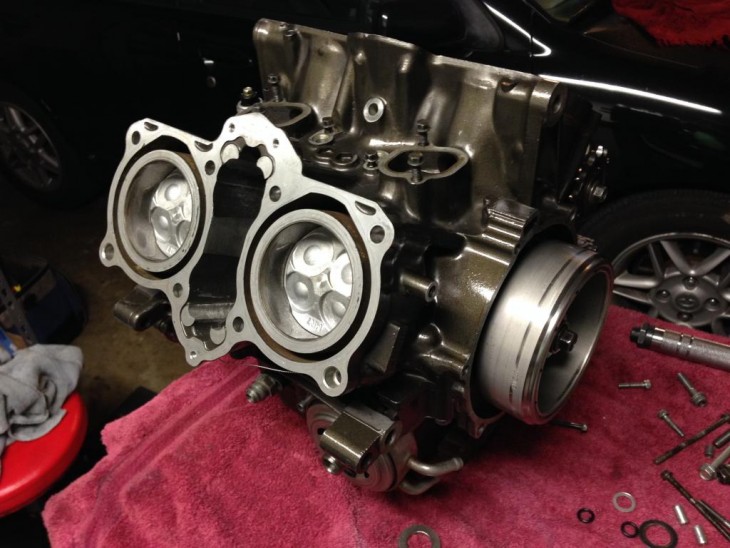 Regular readers of RSBFS will know the cachet and rarity of a road-going RC30, but this is an order of magnitude more exotic.  All RC30's were built not at Honda but by small teams at HRC. And the NL0B racers were another, much smaller subset of machines built by world level teams from heavily customized parts with a production run counted in double digits. They were then tuned and modified at the track.  Only a few other complete race-prepared VFR750R's survive, on display as this one is likely to be.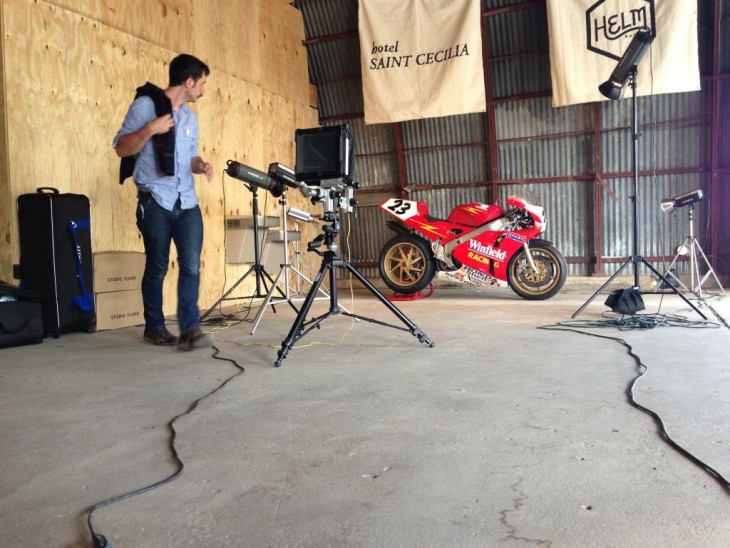 -Donn