Ducati In A Box:  2008 Ducati Desmosedici  D16RR
This may be the most visually boring post I've ever done but  believe it or not this is not the first Desmosedici in box we've seen here on RSBFS.
Yep, more box.  The seller is asking a premium for the pleasure of opening the box with bidding starting at $69,000.  He is basically asking the original MSRP.  I really find it hard to believe he will get much action with pristine Desmosedici's coming up for sale regularly in the mid 40's to low 50's.  15 years from now a boxed one might fetch a premium but I'm not sure about now.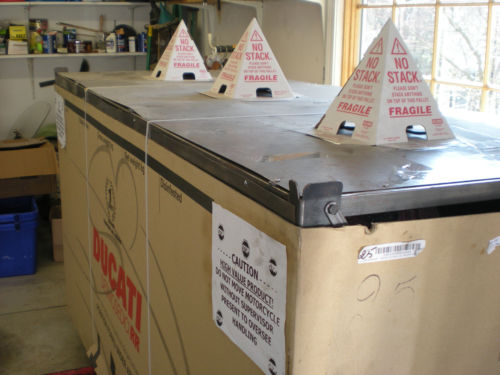 Yeah, still a box.  Are you asleep yet?  This should wake you up.  It's Rossi's new ride with the much talked about aluminum frame.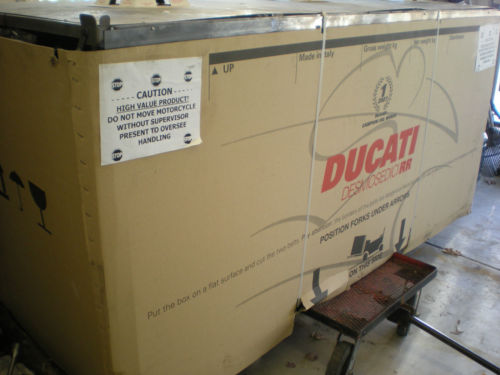 From the auction:
Ducati of North America has told me this bike is the last bike in the crate that hasn't been warranty registered, Own a  piece of History.
If you like your bikes in cardboard you better click here.
Ian