Update 5.12.2012: Back on eBay! Seller is actively commenting on this post, so hit him up with any questions. Links updated. -dc
Man this is a beauty!!
Ducati 851 SP3 for sale in Austria on eBay
Here is a truly collectable model in visually great conditions. This is number 281 of the limited produced Ducati special edition 851. In particular it is stage 3 of the SP series (the last one was the SP5):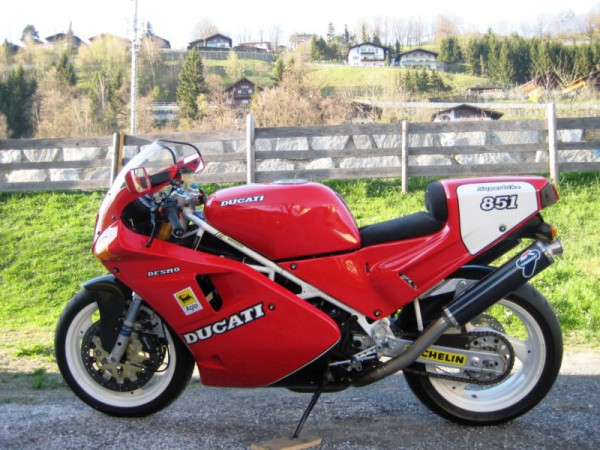 The bike is iconic. It was the first Ducati with liquid cooled engine, 4 valves per cylinder with Desmodromic actuation developed through the thesis of a student form Bologna University. It was also one of the first serial bikes to have electronic ignition and fuel injection instead of carburetors. Basically the history of success of Ducati in World Super Bike series started all here ! The bike is in original trim and recently serviced. It will be yours with 10.600 Euros which in my language is a great price. Available in the Austrian Alps. I wish I could…
Inquiries will be replied in German or English at the phone number included on the eBay post.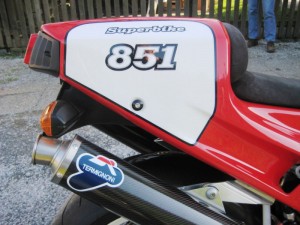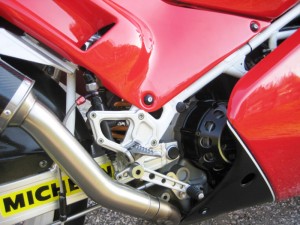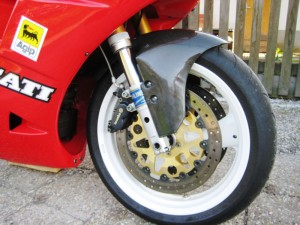 P.S. if some of you will buy this one and pick it up in Austria, just drop me a bell and pass by in Switzerland for a ride together with my 888
Claudio