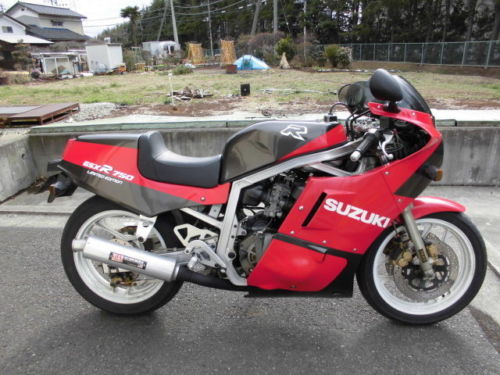 It's been a banner week for "Slabby" Suzukis on eBay, with a range of bikes to tickle any Gixxer-lover's fancy, including an interesting restomod with billet 17″ wheels that I'm sure would have ignited a firestorm of controversy in the comments… This one is a bit more traditional and should appeal to fans of RSBFS.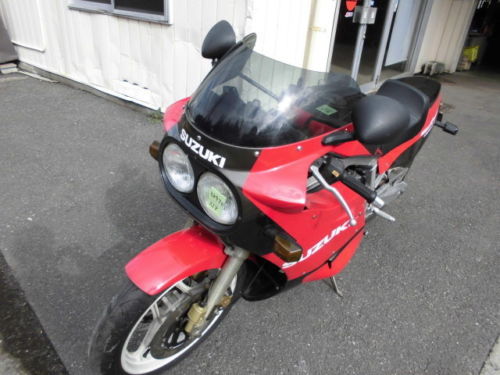 The GSX-R wasn't perfect when it was introduced in 1985, and the following year saw a revised swingarm to improve handling, along with some other tweaks. The LE was introduced to homologate specific parts for racing and featured a very sexy dry clutch and a lightweight aluminum fuel tank.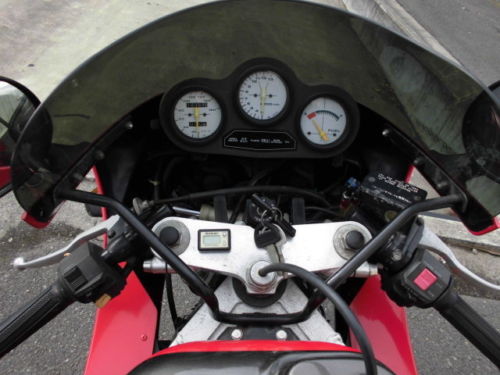 The engine remained largely the same, but the first GSX-R wasn't a bike that relied heavily on new technology in that department. In fact, that was largely the point: it used air/oil cooling to keep things simple and light, so it was low weight and handling, the complete package that really set the bike apart. Along with styling that promised a race bike almost everyone could afford.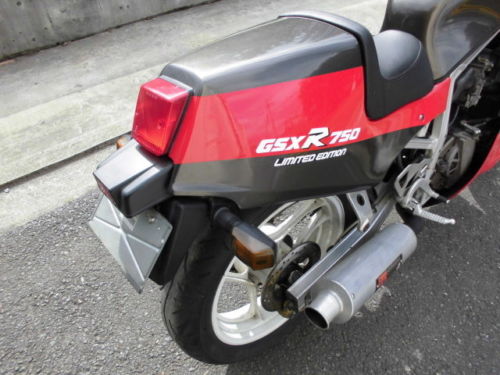 From the original eBay listing: 1986 Suzuki GSXR750R Limited Edition for Sale
Just 500 of these were produced for the 1986 model year and they are super hard to find now, most having gone into collections! North America got the red/white/blue version and this lovely red & silver variant (Yoshimura colors) was reserved for the Japanese domestic and other markets.

This example has traveled just over 11,000 miles and is in excellent condition.

Engine internals are identical to the standard 750, but steering is sharper, brakes are stronger and the suspension is stiffer. In 1986, shelling out $2100 more for the Limited bought a list of limited-production enhancements that made it faster, especially on the track.

– Dry clutch

– GSXR1100-spec 41mm fork with electronic NEAS anti-dive

– 310mm front brake rotors with dual opposed-piston calipers, and an

– Aluminium-bodied remote-reservoir shock bolted to an aluminium Full-Floater linkage

– Broader handle bars

– Solo seat integrated into a hand-laid fiberglass tail section

– Lightweight aluminium kick guards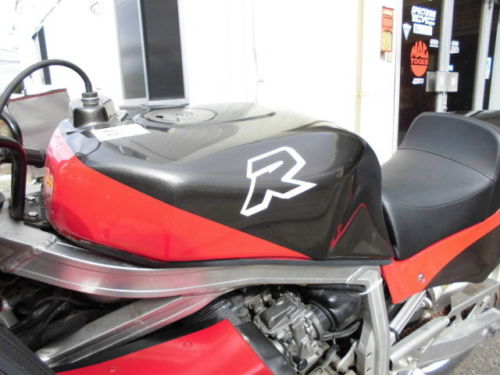 The Yoshimura exhaust is not stock, although they obviously have a long history with Suzuki and it definitely suits the bike. In fact, I much prefer it to the strange, perforated stock parts. The chain is obviously in need of attention [read: "replacement"] but, minor chips and scrapes aside, the bike seems to be in pretty darn good shape, a sight better than many of the tired Gixxers that often turn up on eBay.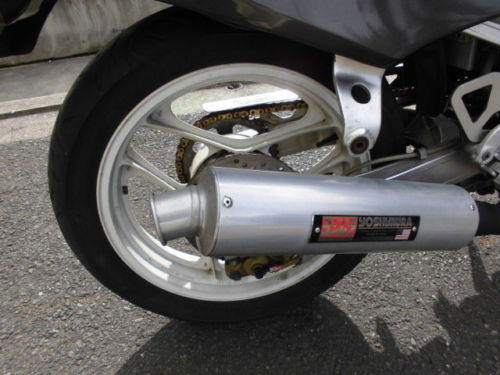 This example is actually in New Zealand: note the spelling of aluminum… It's probably only worth importing to the US if you're a die-hard Suzuki fan although, if that describes you, this rarest of early GSX-R's might be worth a look.
-tad