It looks like Gilera was taking its' racing version of the Saturno very serious.  It was specifically  created for "Super Mono" racing throughout  Europe.  A simple glance tells you  there isn't much in common with the Saturno road bike other than the name.  These bikes were bumped up to 569cc's and apparently some factory supported riders got versions that were 620cc's.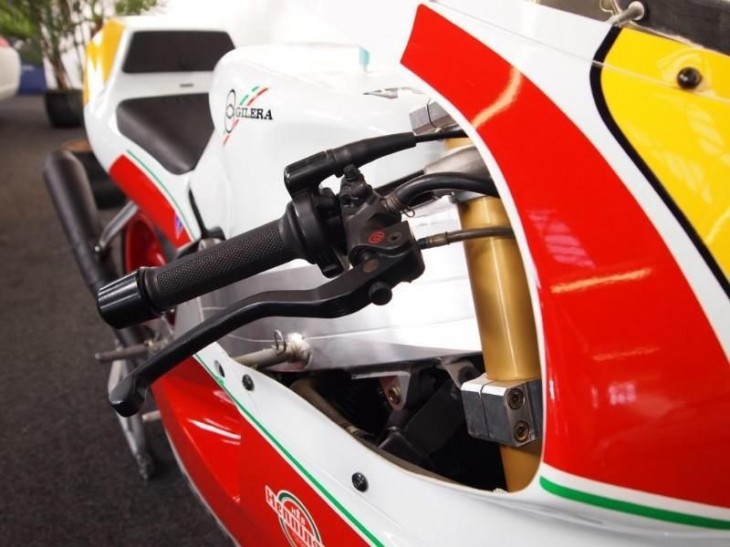 Time to go racing, so the street bikes trellis style frame had to go.  Instead it has a pretty darn stout looking twin spar unit.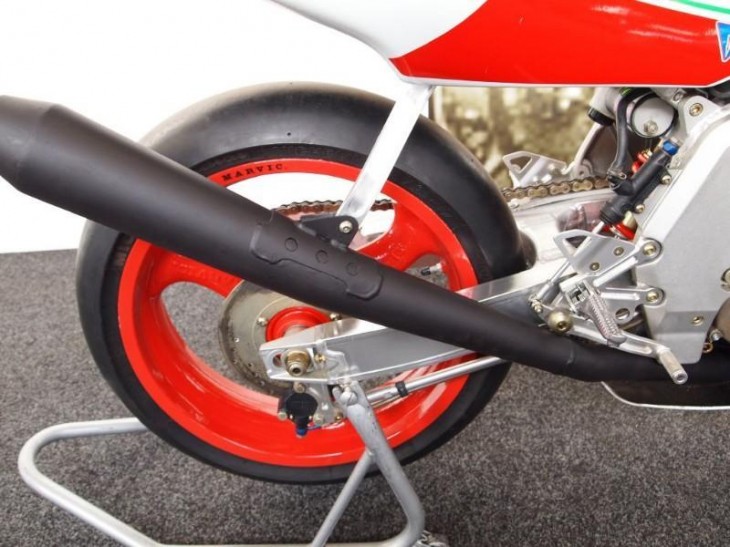 My what a large, um, muffler you have.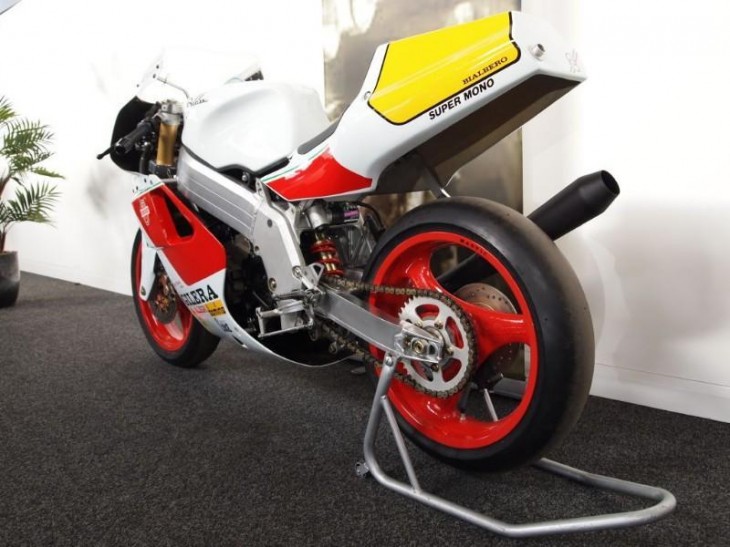 Yep, it's been a museum piece:
HERE WE HAVE OUR STUNNING BRAND NEW 1992 GILERA SATURNO PIUMA CORSA RACE BIKE. THIS ULTRA RARE MASTERPIECE OFFERS A HUGE INVESTMENT OPPORTUNITY WITH ONLY 50 BIKES EVER MADE AND EVEN FEWER THAT HAVE NEVER BEEN STARTED FROM BRAND NEW. OUR BIKE HAS BEEN IN FORMER GRAND PRIX RIDER JOHN SURTEES'S PRIVATE COLLECTION AND HAS BEEN MAINTAINED AND CHERISHED TO THE HIGHEST STANDARD AND IS IN BRAND NEW CONDITION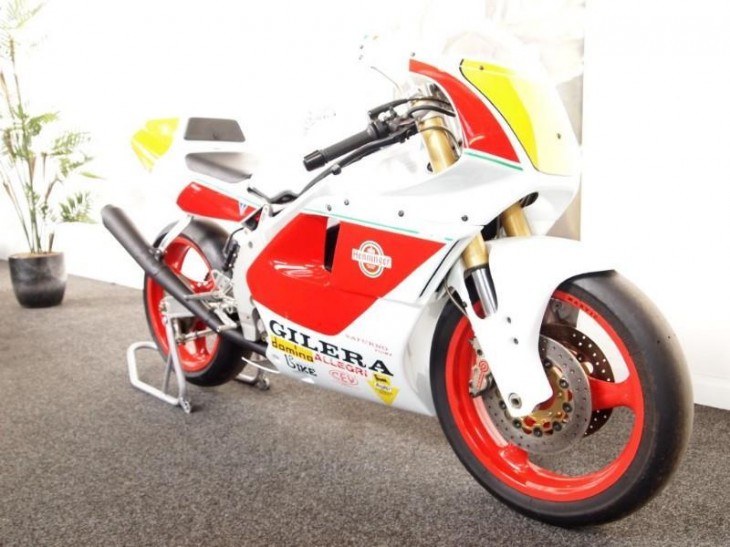 Asking price is almost 15,000 GBP.