This Saturno Bonanza is available on sale as a block or individuals. Originally wished by the Japanese importer the Saturno was born with a 350 cc engine.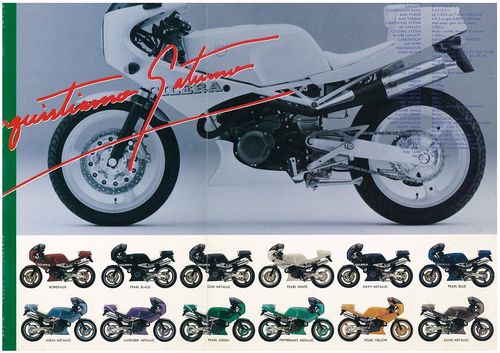 For the European market, Gilera increased the capacity to 500 cc and add a second over head camshaft. Hence the Bialbero name. The owner of this collection has other interests now and is selling the 3 beauties. Two of them are in the classic red colors:
Gilera Saturno in red with 33000 km is on sale for 4500 CHF (equivalent to about 3700 EUR). The second red has only 7000 km on the clock and therefore comes with the highest sales price of 7500 CHF (equivalent to about 6200 EUR).
In my opinion the most deireanble here is the black Anniversary edition. With its classic black and gold colors and the old style fonts for the Gilera logo on the fuel tank it is the most rare.
Gilera also produced an Isle of Mann TT special Saturno again for the Japanese market. This came also in black colors.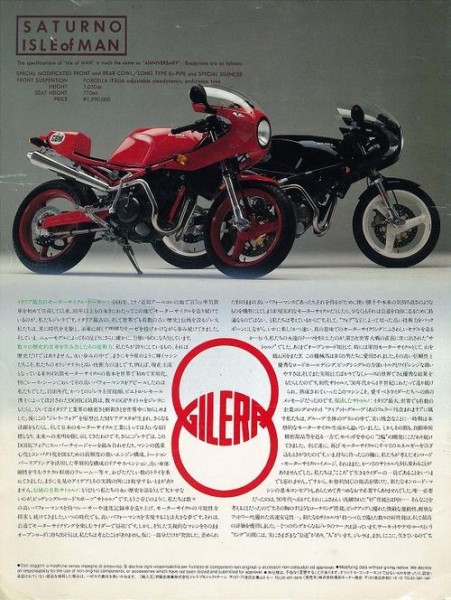 Nevertheless, the anniversary is, I think the most beautiful one. So much so, that I have decide to take a train tomorrow morning and check this out myself. If you are also interested in these fun, lightweight, 50's style mono cylinders, check out the private sale by clicking on the link here below:
3 Gilera Saturno for 14600 EUR or sold separately in Switzerland
Claudio
P.S. in addition to these, as if this wasn't enough of a rare opportunity, there is also a brand new Anniversary model available here in Switzerland. This will take more of your cash and is aimed at collectors. If of interest let me know via your comments and I'll post this as well…