Carbon Dreams:  2000 Bimota SB8R Special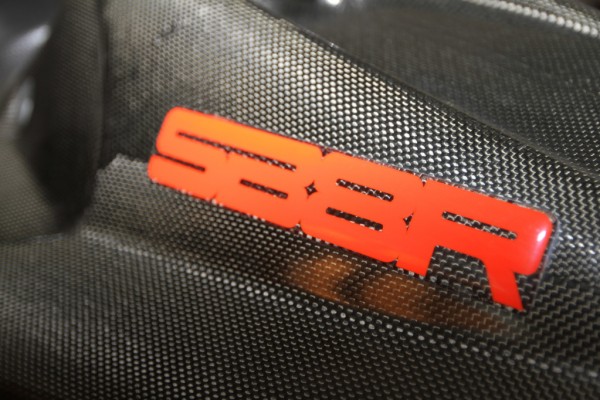 I don't care how much it is.  I'm not really concerned about the specs.  This is simply about pleasing the eye and please it does.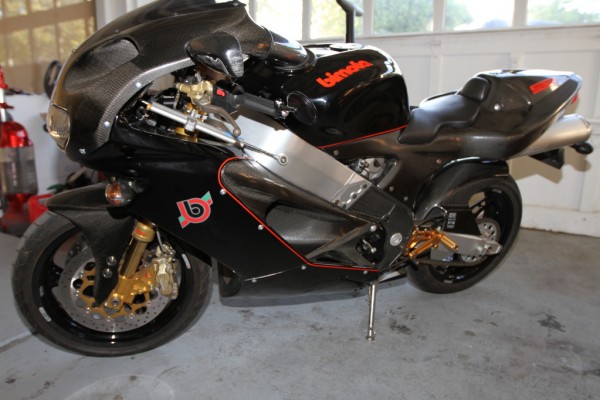 Among Bimota's,  SB8R's are half way common.  The SB8R Special, well not so much.  I've seen claims of a production run of 150.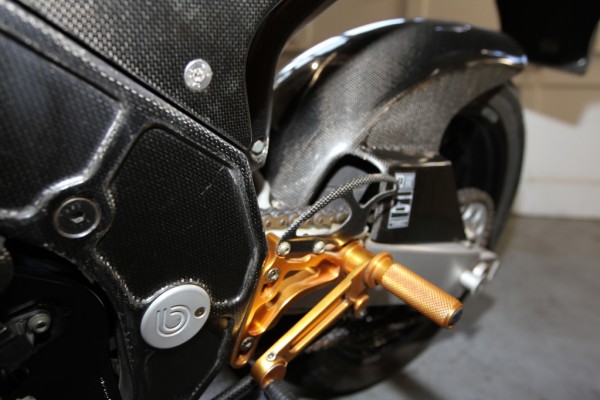 If you haven't figured it out yet, the carbon fiber sets the "Special" apart from your ordinary SB8R.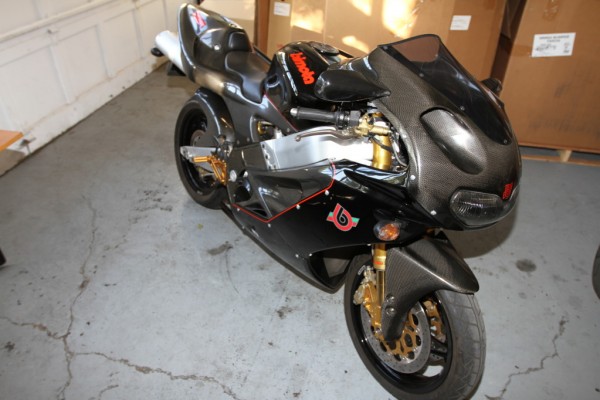 As is mandatory with all Bimota purchases, it hasn't been ridden.  910 miles put on by one owner.  Entry fee is $16,995.  Break the news to the wife that the house isn't getting painted this year and tell the kids the economy has forced you to eliminate their allowances.
I'd never noticed before but that is just a standard spec Suzuki gauge cluster.   That is kinda rinky dink.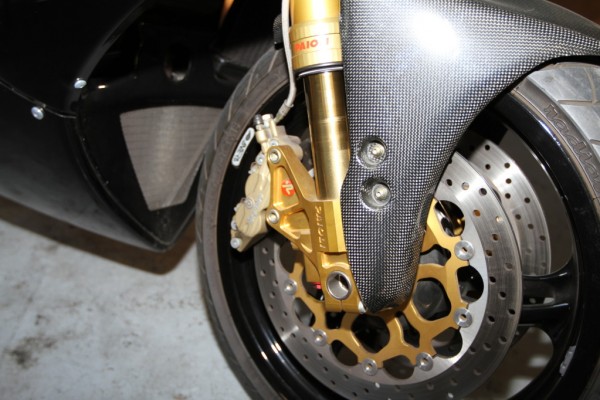 That isn't standard Suzuki spec.
Stop starring or your coworkers will think you are looking at porn!  Get back to work or go lay down some coin here.
Ian