Erik Buell's creations have almost always been over on the wild side, and this later 1200cc Westwind is no exception.  Built in quite limited numbers, it had several innovations, and a big Harley twin which booked more ft.-lbs than hp.  The Kansas example has low miles and appears un-fettered, should clean up nicely.
For the day, the RS1200 was a technical leader, with engine mounts constructed to limit vibration, Marzocchi forks with anti-dive, horizontally mounted rear shock, and mass centralizing short exhaust.  The supersport fairing allowed the 5-speed to achieve 124 mph and had generous dual accomodations.  Bespoke alloy wheels are behind the big dual disk brakes, since the RS pre-dates Buell's perimeter or zero-torque brake.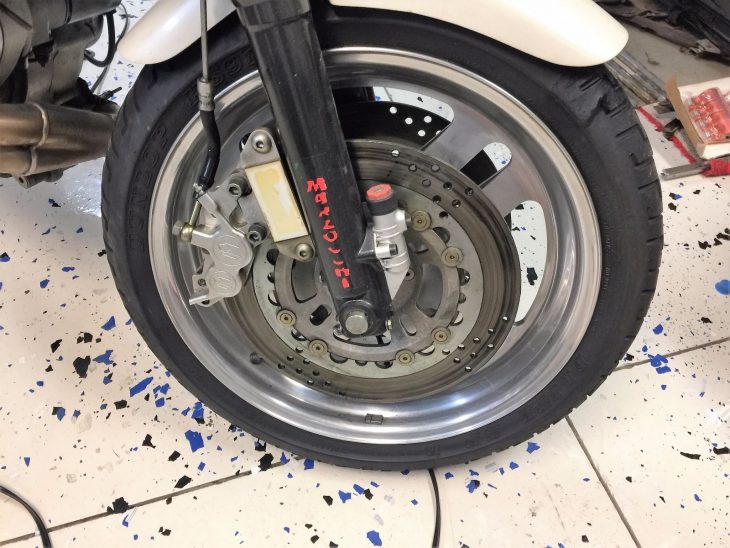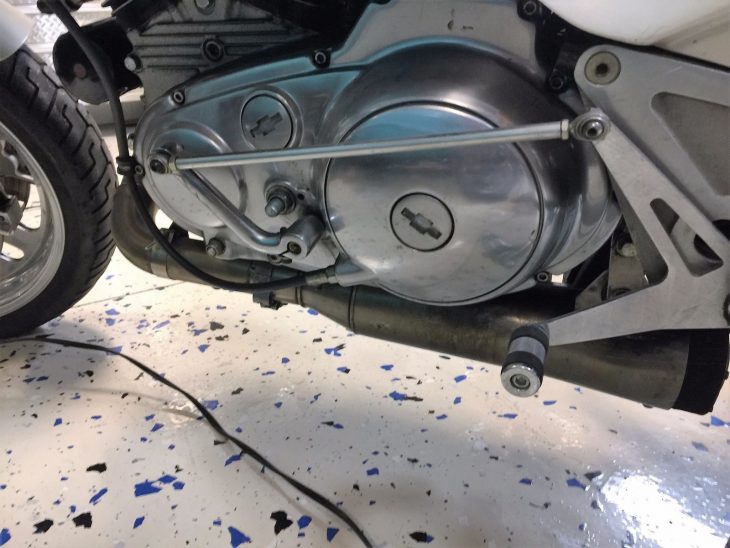 With just over 10,000 miles, this Buell has spent some time out of the limelight, but looks mostly stock and complete.  Thunderstorm heads should bring power to the 90 hp vicinity.  A Corbin seat has been installed and Performance Machine brake calipers, along with an easier to clean rear shock cover.  From the eBay auction:
Here is your chance to get one of the rarest Buell bikes.. 1990 RS1200 Westwind. Only 90 bikes built in 1990!

It is just a garage queen, I never ride it anymore... has thunderstorm twin plug heads, PM wheels, PM brakes... nice super clean original bike!... could use a set of fork seals, and there is currently no battery in it.-- I didn't want one to leak, or corrode, so I just took it out. Bike runs great, though (for a Harley-lol).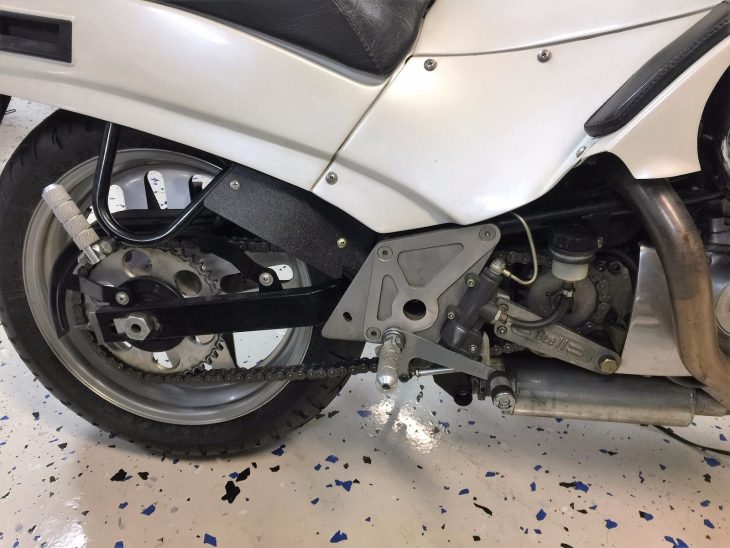 With its compact package, the RS1200 reviewed as good handling, as it had much in common with the Buell Battletwin, itself derived from the Barton Road Warrior race bike.  Chained to the back of the garage too long, this Buell looks like an easy return to riding status, and a rare and notable bike, with a familiar sound...
-donn