The seller of this 1985 Yamaha RZ500 keeps the details light in his eBay posting, but the details he does share are certainly intriguing. The iconic GP replica sports a set of very nice aftermarket Lomas pipes, upgraded forks and wheels from a four-stroke Yamaha FJ, and a top-end rebuild. You cannot really say fairer than that when it comes to an aged two-stroke sport bike. The weird tire sizes and anti-dive forks have gone the way of the Dodo and any questions about maintenance have been answered.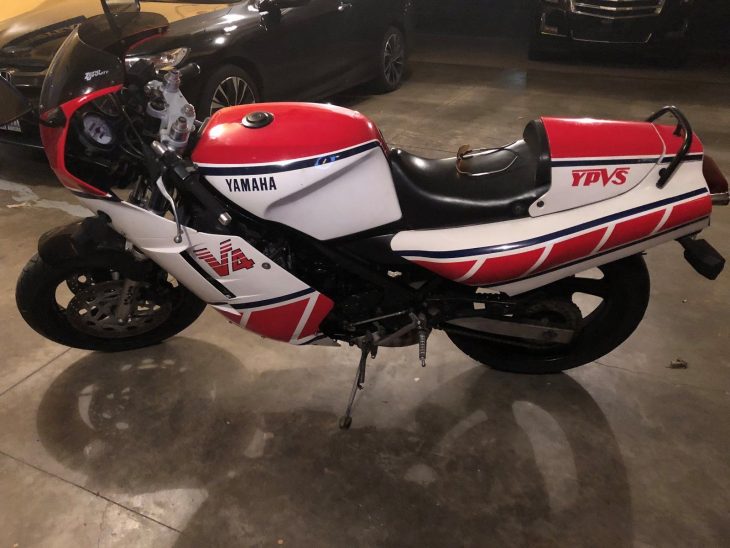 In '85, the Yamaha RZ500 was used to making light work of the big, heavy four-stroke superbikes that comprised its competition, and was riding the wave of Kenny Roberts's Grand Prix successes upon a similar-on-paper machine. It lost a few horsepower and a few kilograms to the Suzuki RG500, but the Yamaha was still no slouch, and was to go down as the more refined and rideable of the two machines. Where the Suzuki shrieked, the Yamaha would bellow.
From the eBay listing:
1985 rz500. Great driver quality bike. Could use some touchups but mechanically very nice. Lomas pipes. 20,000 miles on chassis. 1200 miles on new gaskets, seals, and top end. Have receipts. Has FJ forks and wheels. Oil injection has been removed but comes with bike along with the proper throttle cable. Email any questions. Can send pics of anything you'd like. rd500 2 stroke street legal.
As mentioned, the details are few, but the ones we get are important. The pictures show a beautiful example of a legendary machine, and one that will be just as easy to ride as it will be to collect.