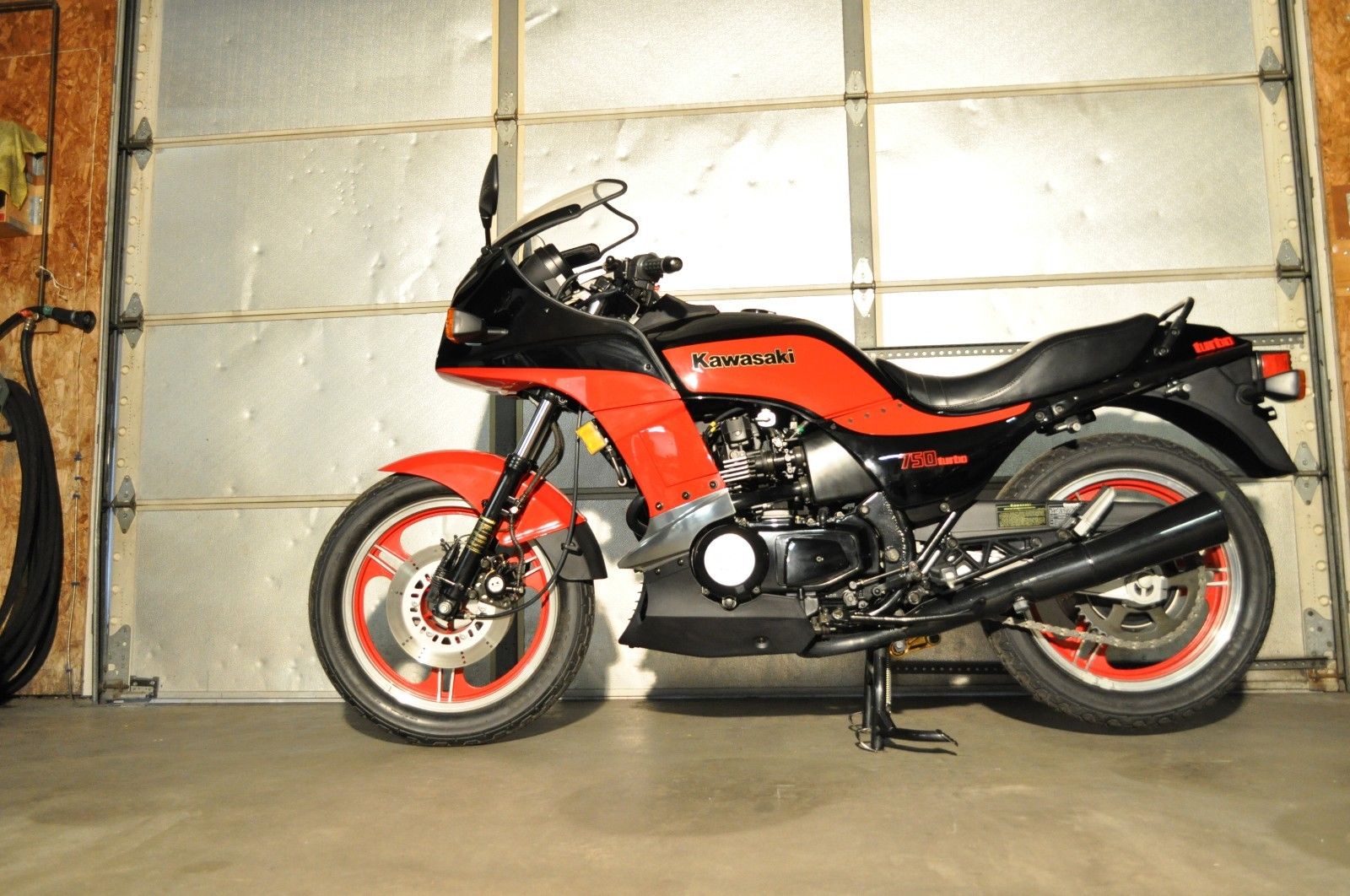 You are looking at what Cycle magazine dubbed the fastest motorcycle of 1985. Ripping off a quarter mile faster than liter bikes of the day, the Kawasaki GPz750 Turbo took the latest fad and turned it into a very sharp weapon indeed. Easily the most potent of the Turbo set, the GPZ750 Turbo pushed the boosted boundaries further than any of the Big Four. Yet despite the performance possible, Kawasaki failed to achieve success with their Turbo offering – much like the rest of the Big Four. Turbos screamed with graphics, torque and power, but generated few sales.
Kawasaki bolted a Hitachi HT-10B turbocharger in front of the engine, positioned as close to the headers as possible to reduce lag. Utilizing digital fuel injection, the air-cooled, transverse four-stroke in-line four was otherwise comparatively simple in design. Kawasaki engineers raided the parts bin, adding some strengthening to the normally-aspirated GPz750 block handle the Turbo pressure. The top end came from the more conservative KZ650, lowering the compression ratio to a range more compatible with a turbo and pump gas. Expect approximately 95 unfettered horses from this combination.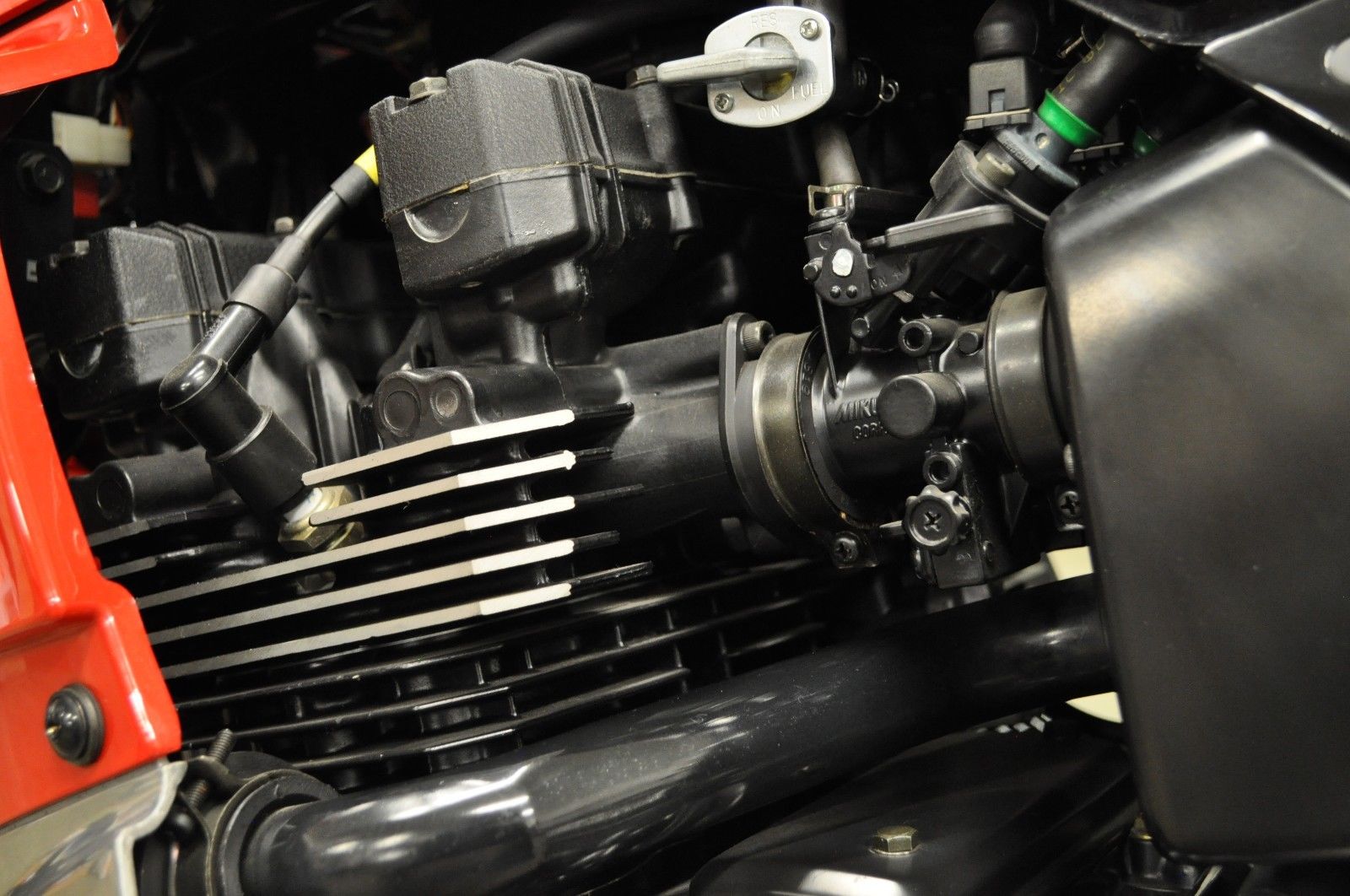 From the seller:
YOU ARE LOOKING AT A 1985 KAWASAKI GPZ 750 TURBO THAT I HAVE OWNED SINCE NEW. THIS BIKE LIVED ALL OF ITS LIFE IN A CLIMATE CONTROLLED ENVIRONMENT. THE BIKE HAS NEVER HAD FUEL IN ITS TANK, NEVER BEEN STARTED OR HAS HAD ANY ELECTROLYTE PUT INTO THE ORIGINAL BATTERY. MOTORCYCLE WAS PICKLED WHEN NEW AND MAINTAINED THAT WAY THROUGH OUT ITS LIFE. I DON'T KNOW HOW MANY ARE STILL OUT THERE IN THIS CONDITION, I'M THINKING VERY FEW IF ANY. BIKE IS STILL ON MSO, NEVER REGISTERED. I HAVE ORIGINAL OWNERS MANUAL AND BROCHURE. THIS IS A CHANCE TO OWN A BRAND NEW PIECE OF MOTORCYCLE HISTORY. I HAVE MORE PHOTOS IF NEEDED. TIRES ARE STARTING TO SHOW THEIR AGE WITH A LITTLE CRACKING ON THE SIDES, REMEMBER THEY ARE 33 YEARS OLD. PAINT IS FLAWLESS AS IS THE REST OF THE BIKE. PUT IT IN YOUR OFFICE OR MUSEUM , IT IS CURRENTLY IN ONE OF MY LIVING ROOMS.
The Turbo era has remained a relatively underperforming element of the collecting world. Sure, Turbo bikes are rare and unique – and slowly (glacially) gaining in value over the years. However they have failed to ignite the collector world just as they failed to ignite showroom fires back in the 1980s, and just as they failed to deliver on "literbike performance" from a smaller package. One might be willing to call the entire Turbo era a wholesale failure according to nearly every standard by which we compare motorcycles. Those might be harsh words, but the unfortunate reality of this particular segment of our two-wheeled universe. These words, by the way, come from an owner…
This particular Turbo GPz is perhaps the last "new" bike of its type in the world. Zero miles, never filled with fuel and original battery and tires make this a unique find for the right collector. And it would need to be a collector, as after sitting this many years unused, considerable care would need to be taken to turn this back into a rider. But riding it would destroy the value of this zero mile example, making this a museum piece at best. And what price does a brand new 1985 model go for? Would you believe six figures? Me neither. Props to the seller for asking a huge sum, but not riding the fastest quarter miler back in '85 does not necessarily escalate the value tenfold. Yes, it can only be new once – but few bikes make it to the $100k milestone (and those are far more coveted models). Still, it is a cool time capsule worth looking at. Check it out here, and then jump to the comments and share your thoughts and experiences with Turbo bikes. Good luck!!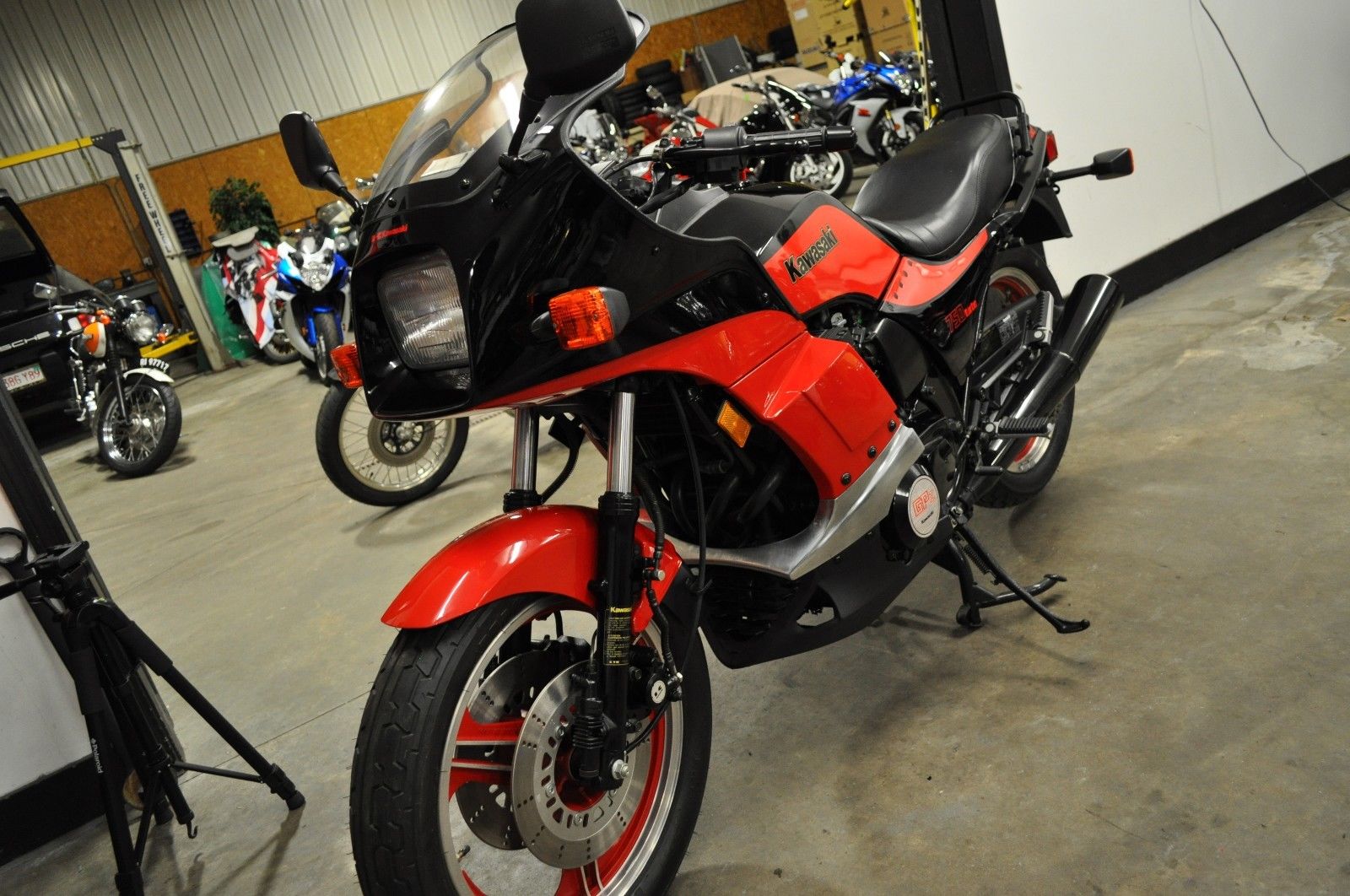 MI