Up for grabs in it's second trip around the eBay galaxy is a very pretty 1983 Kawasaki GPz1100. This was the mainstay of the Kawasaki big bore lineup – going toe to to with the likes of the Suzuki GS1100 and Katana – before being soundly replaced by the stunning "next gen" 900 Ninja. As rare bikes go, this is less rare than most, and not a model that was coveted for its exclusivity. But we have seen time and again that the condition of a bike has much to do with how coveted it is. And when it comes to 40 year old mass produced bikes that have been hooned, rashed and virtually disposed of, the better examples will always stand out.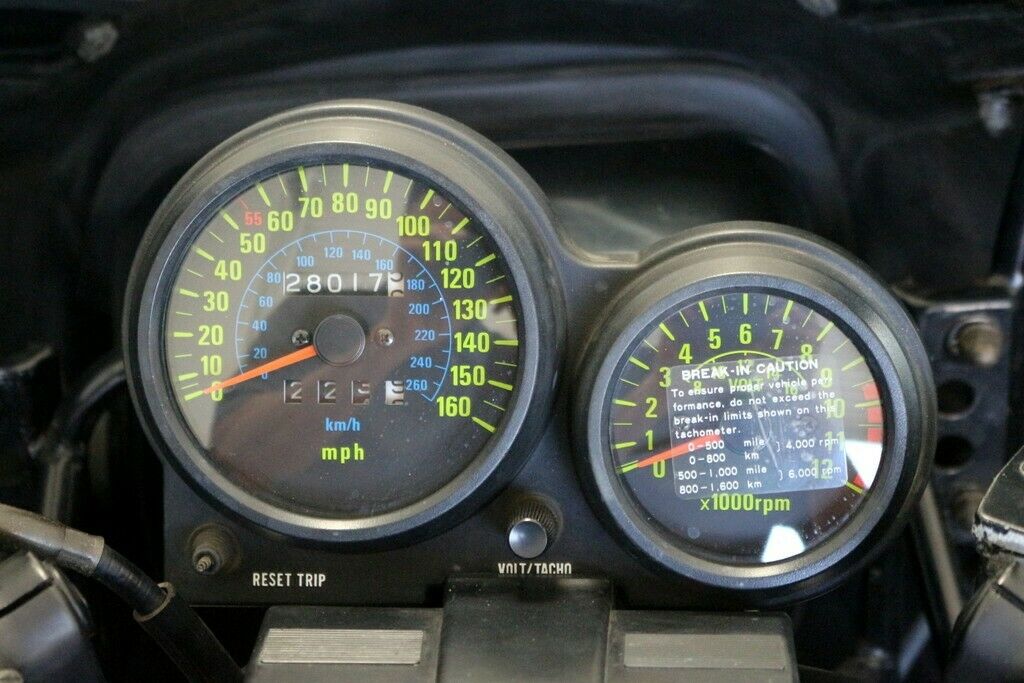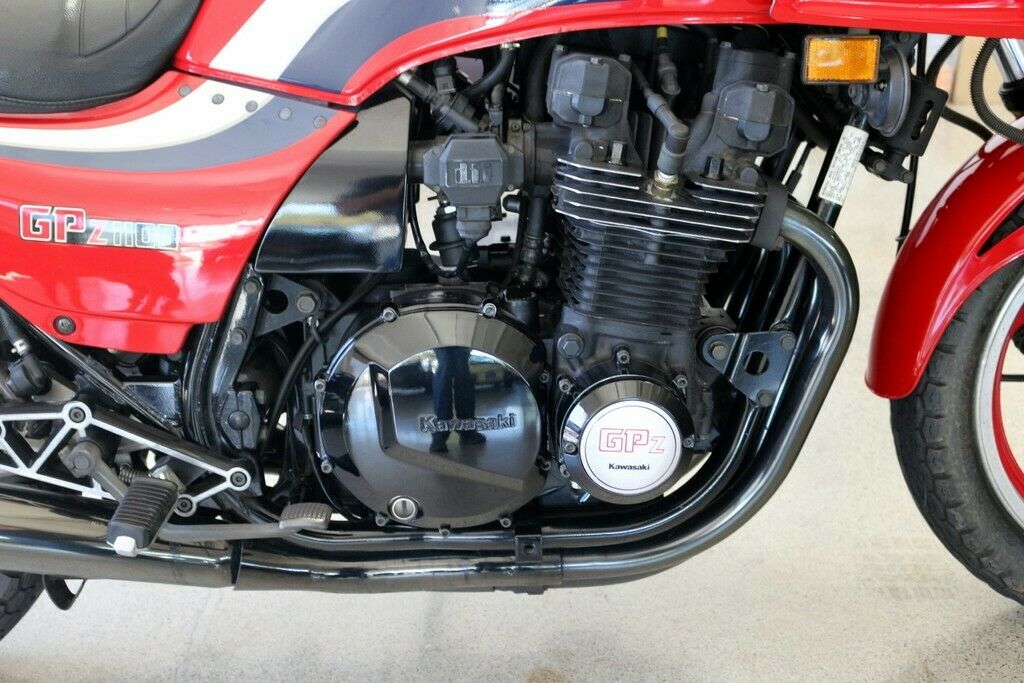 From the seller:
Rare 1983 Kawasaki GPZ 1100: Stored for many years in a California collection; original paint; excellent original condition. We purchased this bike along with a collection of rare cars and motorcycles. It has not been ridden in several years, needs a battery. All the cars and motorcycles in this collection were in nice condition as this one is a good example.
This bike has nearly 40 years and 28,000 miles to brag about. But it does so with some pretty vivid paint and amazingly shiny black chrome engine cases and exhaust. As most know, these are areas of this vintage Kawasaki that quickly show wear and corrosion. The plus side is that it all appears stock and in reasonable nick. The potential downside to that condition is that it was stored for many years (thereby saving it from possible weather-related damage), but has not been recommissioned. The seller states that it needs a battery, but nothing in the way of how it was stored. If it was drained of fuel and fogged, that may well be all that is needed to light the fires. If not, there may be a lot more work needed to make this big beast run in anger again.
The condition of this old-school GPz warrants inclusion on these pages, even if the collector value remains low. Prices are slowly increasing for models in excellent condition, and this particular bike was bid up over $4,100 in the previous auction (not meeting reserve). It has since been relisted here in a Buy It Now format with the price set at $7,995. Although the bike looks great, the price might be a bit too steep for the model and the level of interest. I think we all wish for this bike to find a loving new home and owner that will recommission it into a runner, as these older GPz1100s are rock solid reliable and a fantastic – if aging – platform. Check out all the pics and details, and Good Luck!!
MI