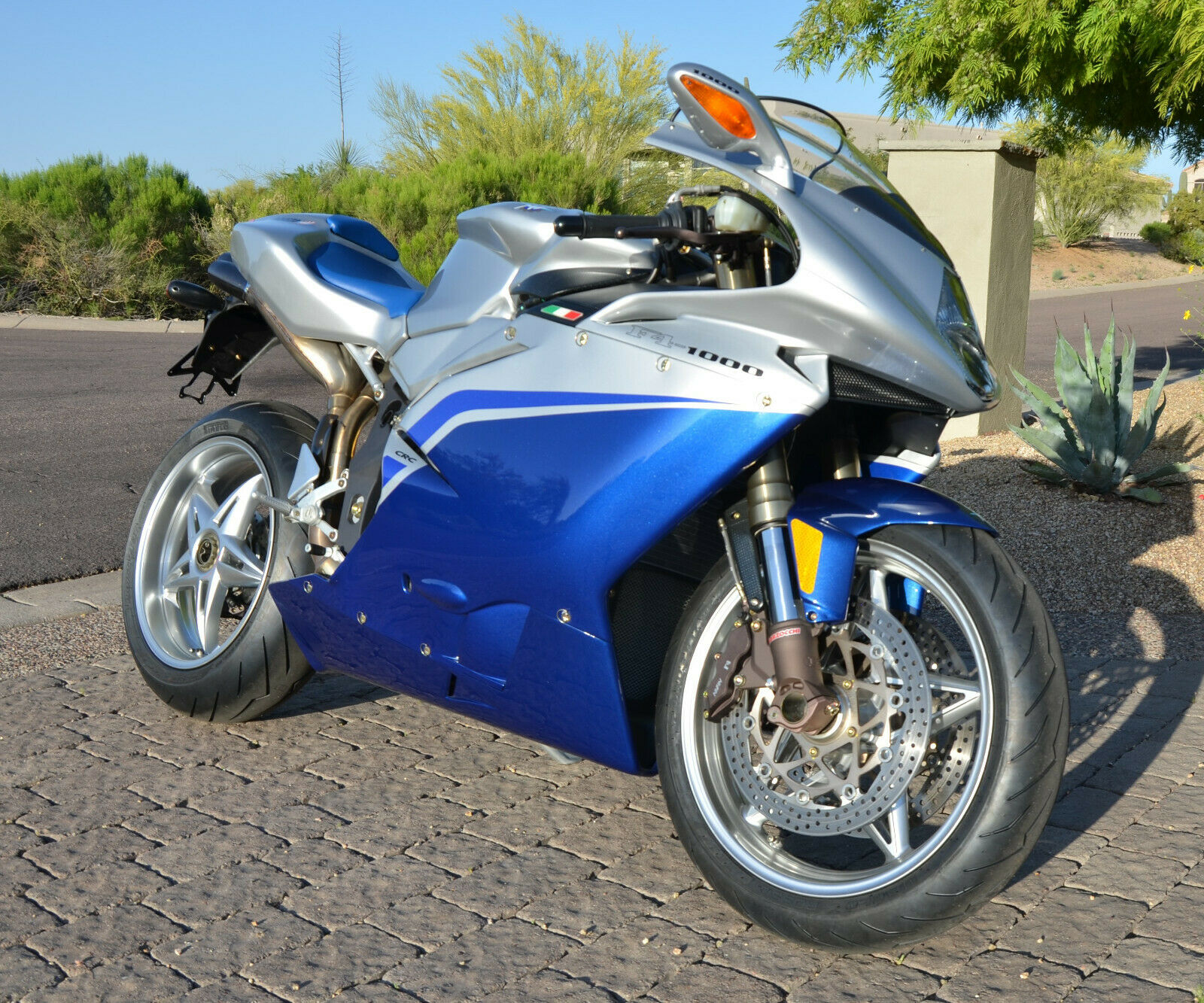 The reintroduction of the MV Agusta brand cemented Massimo Tamburini's legend as a designer. From the 916 through the 996 & 998 which followed, Tamburini's rolling artwork was consistently hailed as "most beautiful." When the design for the new MV Agusta F4 was considered, the Cagiva Design Center was involved, and produced a shape along the same lines of the 916, but substantially more grown up. The F4 itself has spawned many different models – from 750 to 1000cc capacities, from the rare Ago to numerous Limited Edition models, and several different color schemes. And while not the traditional Red / Silver that one often attributes to MV Agusta, today's 2005 F4 is a 1000cc model and wears the rare Silver / Blue paint scheme. It also has only 750 miles.
From the seller:
2005 MV Agusta F4.
Immaculate
Bike was displayed indoors
Completely prepped for use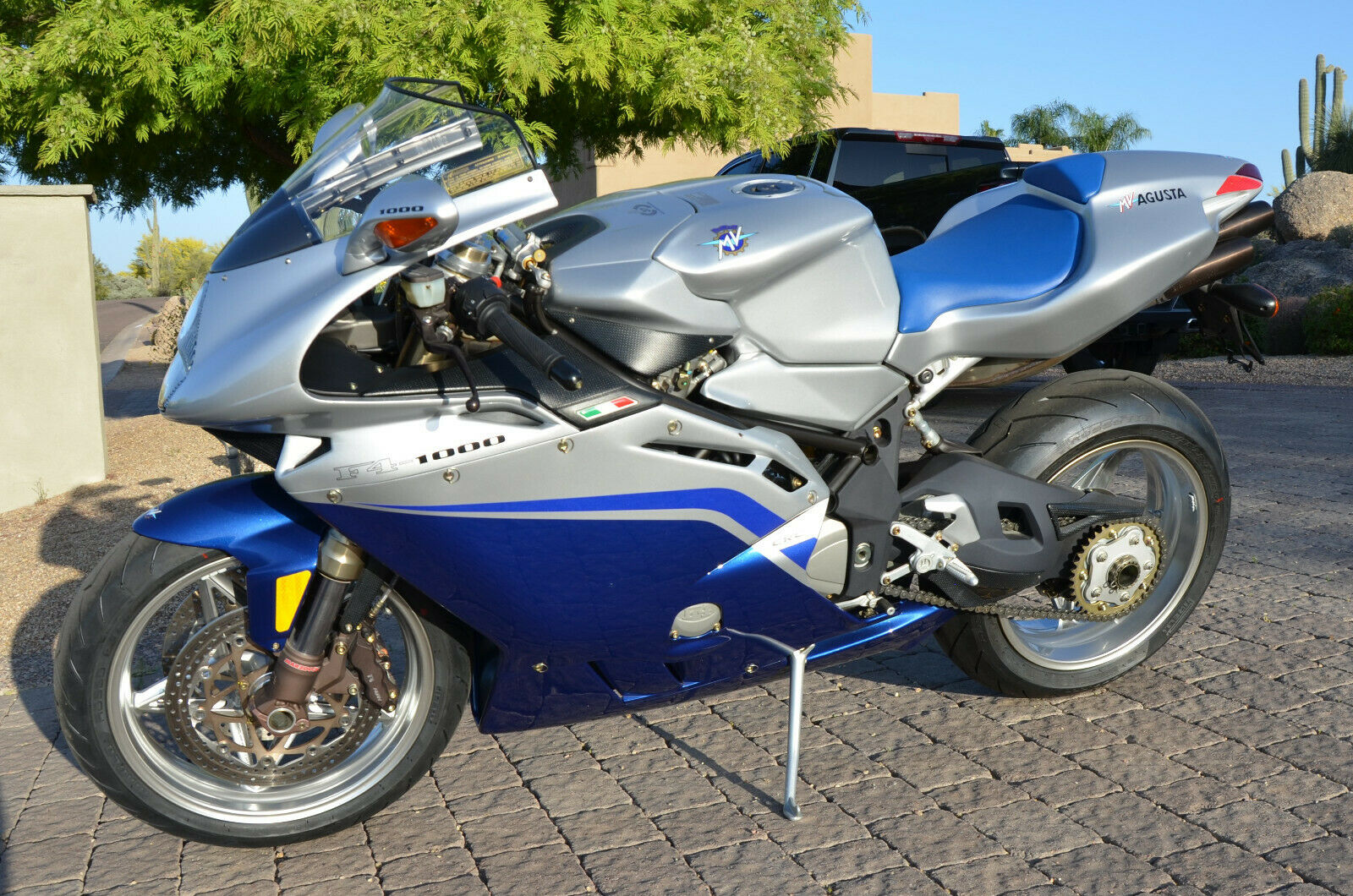 The photos do not lie on this one. The bike looks absolutely gorgeous, and something far more exotic than the already exotic Italian beauty that it is. We do not see many in this color combo. The low, low miles are a definite plus here, especially since the owner had the bike properly recommissioned by a reputable shop. Just check out the $2,300 prep done to this machine! The paintwork looks great, and thanks to the climate controlled parking there is no corrosion or fading to speak of. If you are in the market for a MV Agusta – for looks or for the Ferrari F1 engineered assistance on the 166 HP powerplant and 185 mph top speed – this is what you need to be looking for. Low miles, high degree of attention and care, and totally unmolested and stock in appearance. No takers yet at the $8,999 opening ask. Check out all of the details here, and Good Luck!!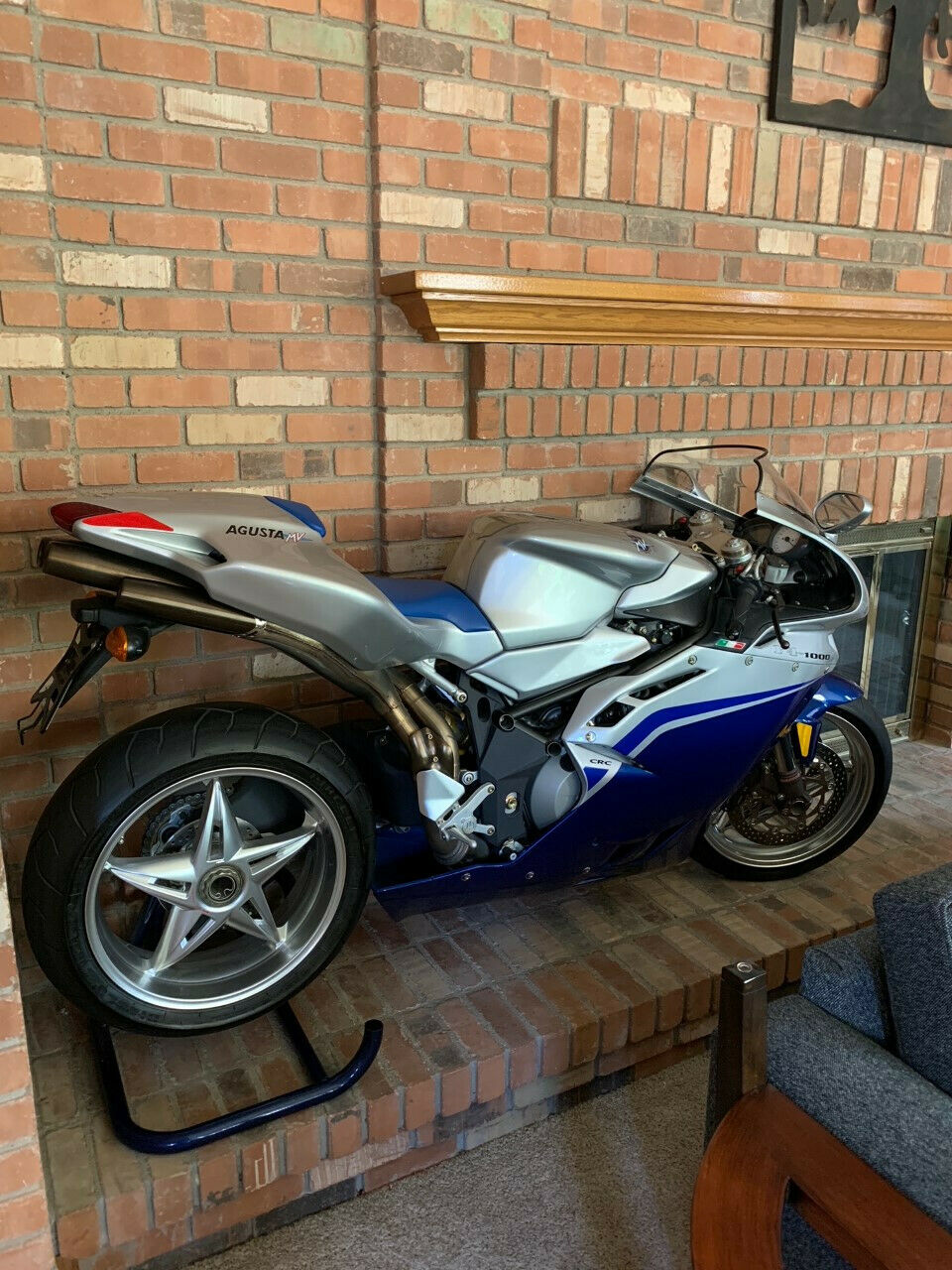 MI