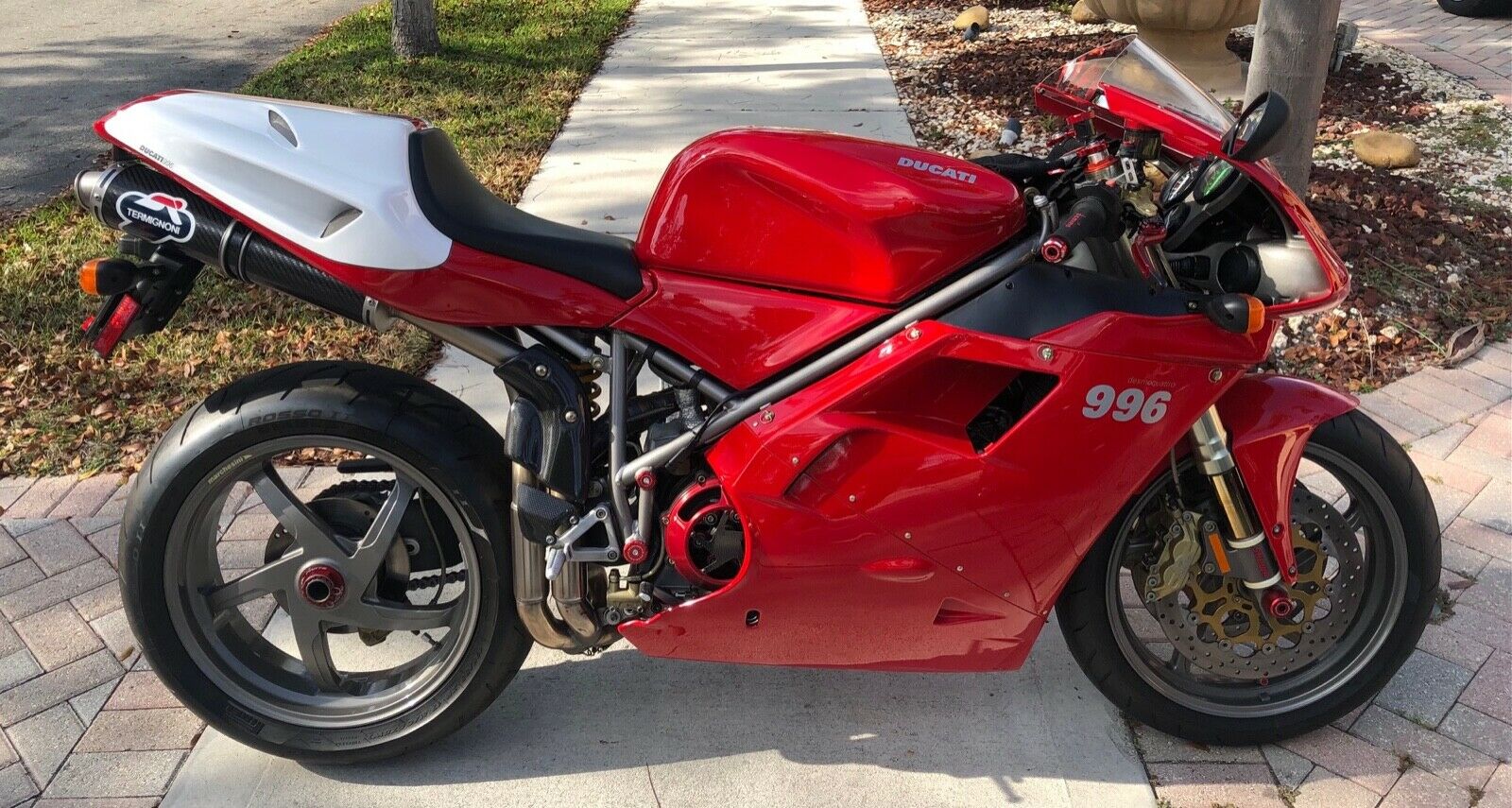 Not a single person that regularly reads RSBFS needs an education on how amazingly good looking the Ducati 916/996/998 series of motorcycles is.  They are steeped in racing history and dripping with appeal.  This all translates to increased demand for the few remaining clean examples.  We can lament the days gone past when prices were more in reach, or just kick ourselves for not buying one sooner.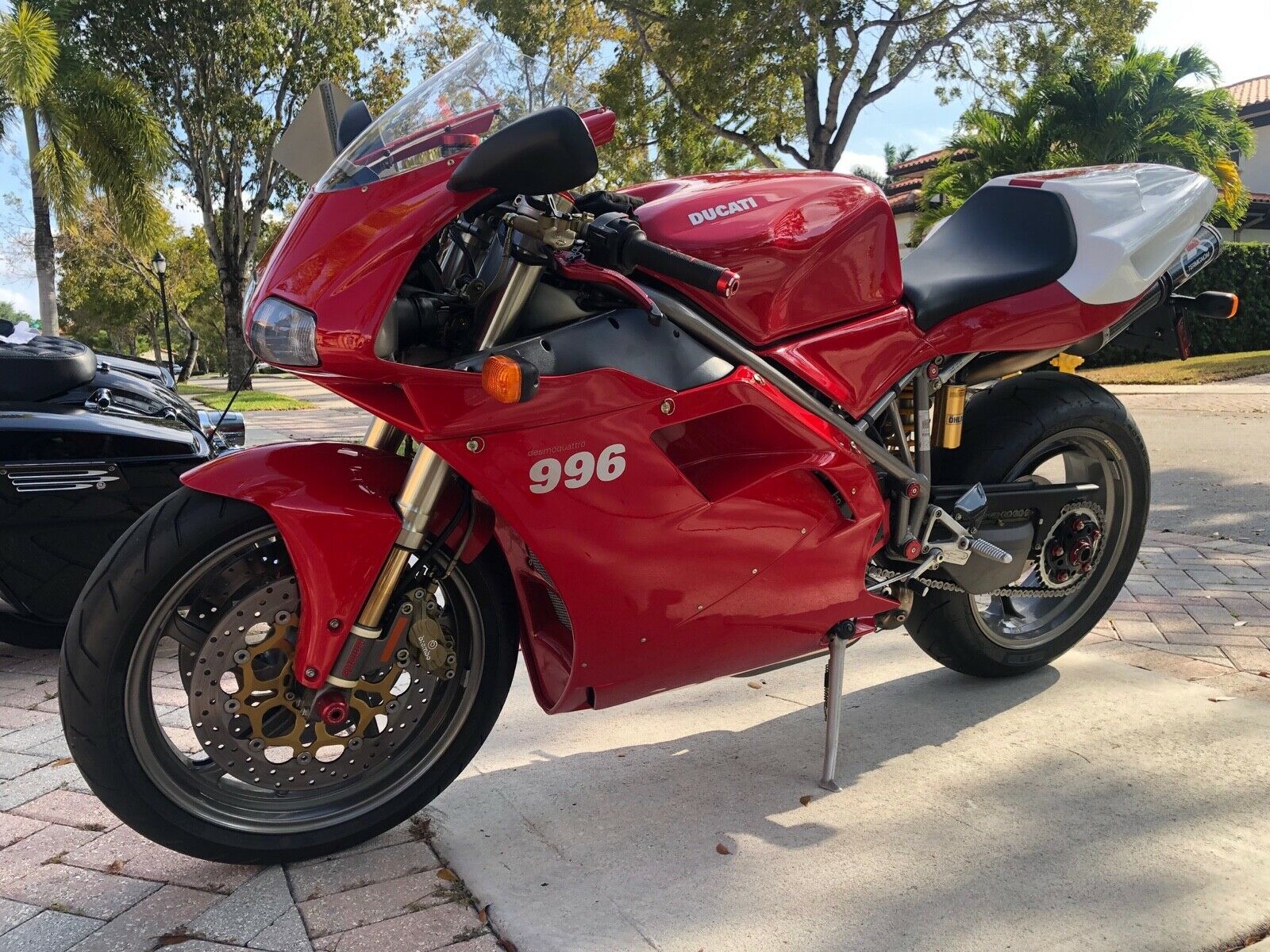 The example today shows just under 15k miles, but the seller is making bold claims of it being one of the best examples on the market today.  There are a few desirable modifications and a comment that all the OEM parts are included with the sale.  Normally with a bike like this, and these kinds of claims we would want to see higher quality images as well as some more information about the recent service.  Some can be forgiven with the $7500 opening bid and $10,250 Buy It Now.  Fully expect this one to sell quickly based on previous sales and general market conditions.
This auction is a 996 Monoposto. From the moment the 916 debuted in 1994 this model caught the superbike worlds attention. This model is still considered one of the most beautifully designed bikes ever. Well, you are probably looking at the cleanest example around. This bike is in Museum like conditions, extremely clean. It possess all the high-end brands. A set of Termignoni mufflers, Yoyo Dyne slipper clutch, CRG levers, Ducabike accessories throughout, BMC air filter kit, domino grips and was recently serviced with new fluids and timing belts. The bike comes with all the original components, nothing was discarded. No need to sell, just don't have time to ride. I suggest you look at all the other 996's for sale and then come see this one. It is by far the cleanest 996 on the market. For more details call Jesus
Hopefully a reader here will strike a deal on a great looking bike and join the ranks of other owners that are enjoying a bike that is equally nice to ride as it is to look at in the garage.  If that buyer is you, please be sure to tell us in the comments.