Yes, indeed, this is not a museum piece.  You can actually take this one out and enjoy it with other humans (if you so choose).  It has some miles, it has met the pavement up close and personal but other than that it is everything a buyer would be looking for.  That would include a title, good overall condition and hey; its a Walter Wolf!
The story on it:
 My dad bought this Gamma in about '88 and I've had it the last six years, putting a few hundred kilometers on it each year. Starts and runs great, sounds great…always garaged and covered, enthusiast-cared-for, oil changed regularly (just changed at 22,000 kms), new counter-shaft sprocket and chain at the same time. New battery. I didn't even shine it up for the photos, this is how it is kept.I know these are precious, but they're most precious rolling down the road. This bike is tiny, smoother than you can imagine…a real joy to ride…two-stroke power is addicting. This bike has some mods…Lance Gamma pipes and air cleaners…I don't have the stock parts. If you're interested in this bike, Rick Lance at lancegamma.com knows them inside and out and can find parts and services to keep these things happy forever. He also offers some serious mods..I've got manuals and an extra key…two extra footpegs. Bike was last titled and registered in Utah in 2006 (I've ridden it in Colorado with a dealer plate). This bike also has some flaws: My dad dropped it while "tippy-toeing through some ice on the road" and it scraped the right mirror, right lower muffler, brake lever tip and right rear turn signal. There is a small crack in the fairing under the right front turn signal. There's a tiny hole in the seat that's been there forever and doesn't seem to want to get worse. I never liked this bike with the lower on it, but I have the lower…it's in slightly rough shape with some cracks…but serviceable. See pics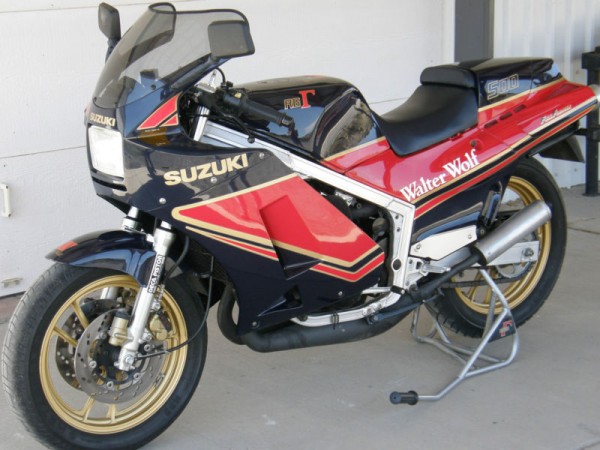 The stand is a score in itself.  I've been told they can run as much as $500 alone.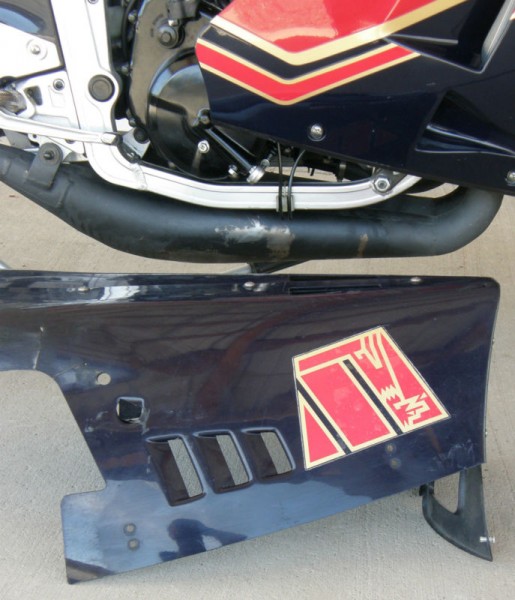 I can't remember seeing a Walter Wolf with a realistic selling price but this one breaks the trend, well at least with the starting bid.  The bidding is starting at $13,200.  Yes, it isn't perfect:   but did I mention it is a Walter Wolf?  If you've been waiting for one here is your shot at an overall nice package.
Ian