It may be April 1st, but this is no foolish prank here. This is a beautiful, exotic and rare NCR build of a Ducati 900 bevel. If you are a sport bike fan this should pique your interest. If you are a performance fan, this is the blueprint of how to get it done. If you are collector, a NCR build should be on your list. If you are an art lover, here is an oil painting that you can roll around. If you are none of the above, seriously, what are you doing here??!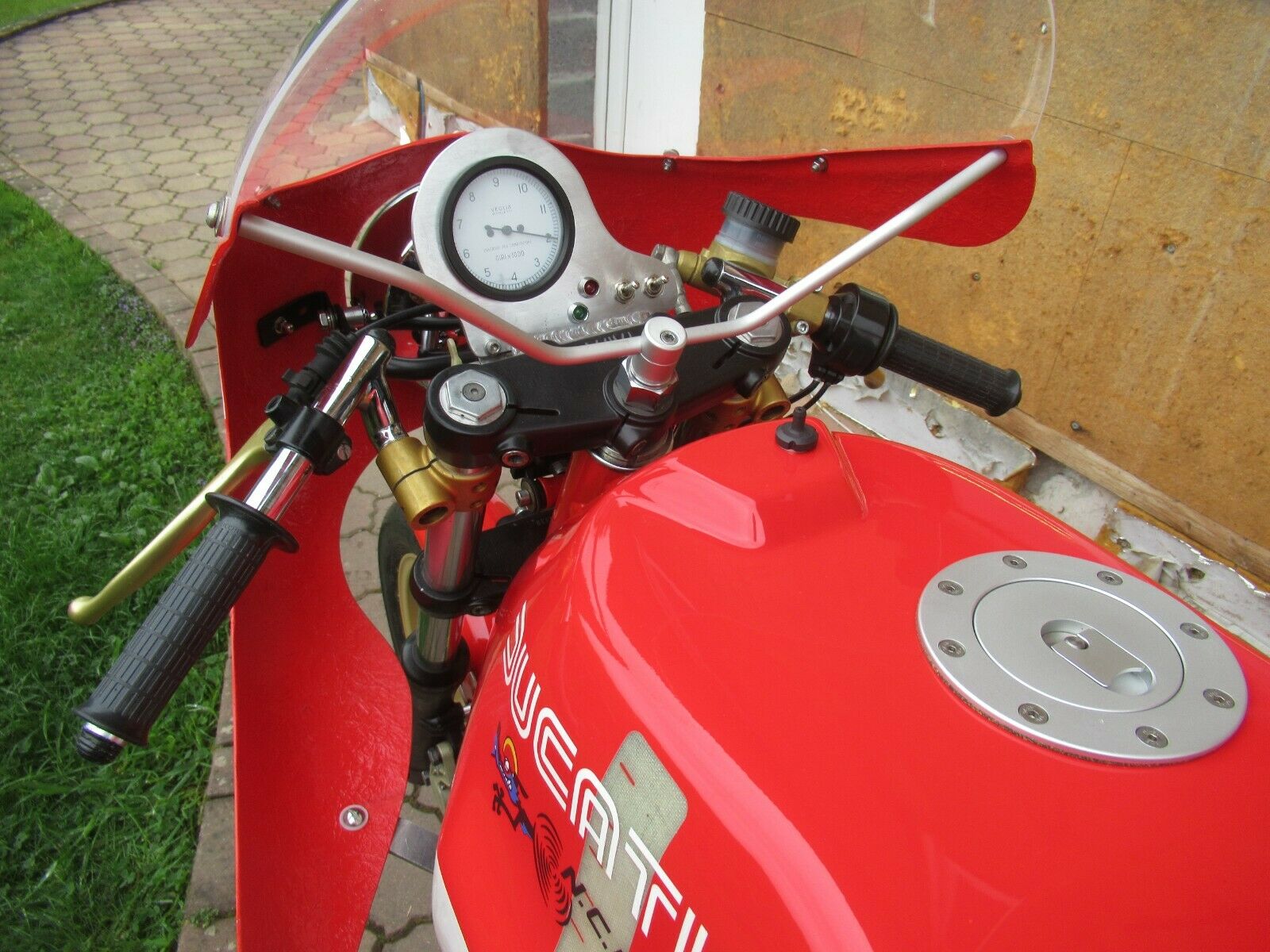 Nepoti & Caracchi Racing (originally Nepoti, Caracchi & Rizzi) is better known in Ducati circles as NCR. The little Italian firm might be best known for Ducati performance and as an extension of the Bologna brand's racing division. Today NCR continues to be a builder and fabricator of some note, and offers custom bike builds for well-heeled buyers. Today's example starts off with a rare Daspa frame, a chrome-moly example from yet another small, Bologna craftsman shop that produces lightweight frame sets. From there, high quality components are hung in the right places, with nothing extra to pollute the potential performance gains of minimalism. Colin Chapman would approve.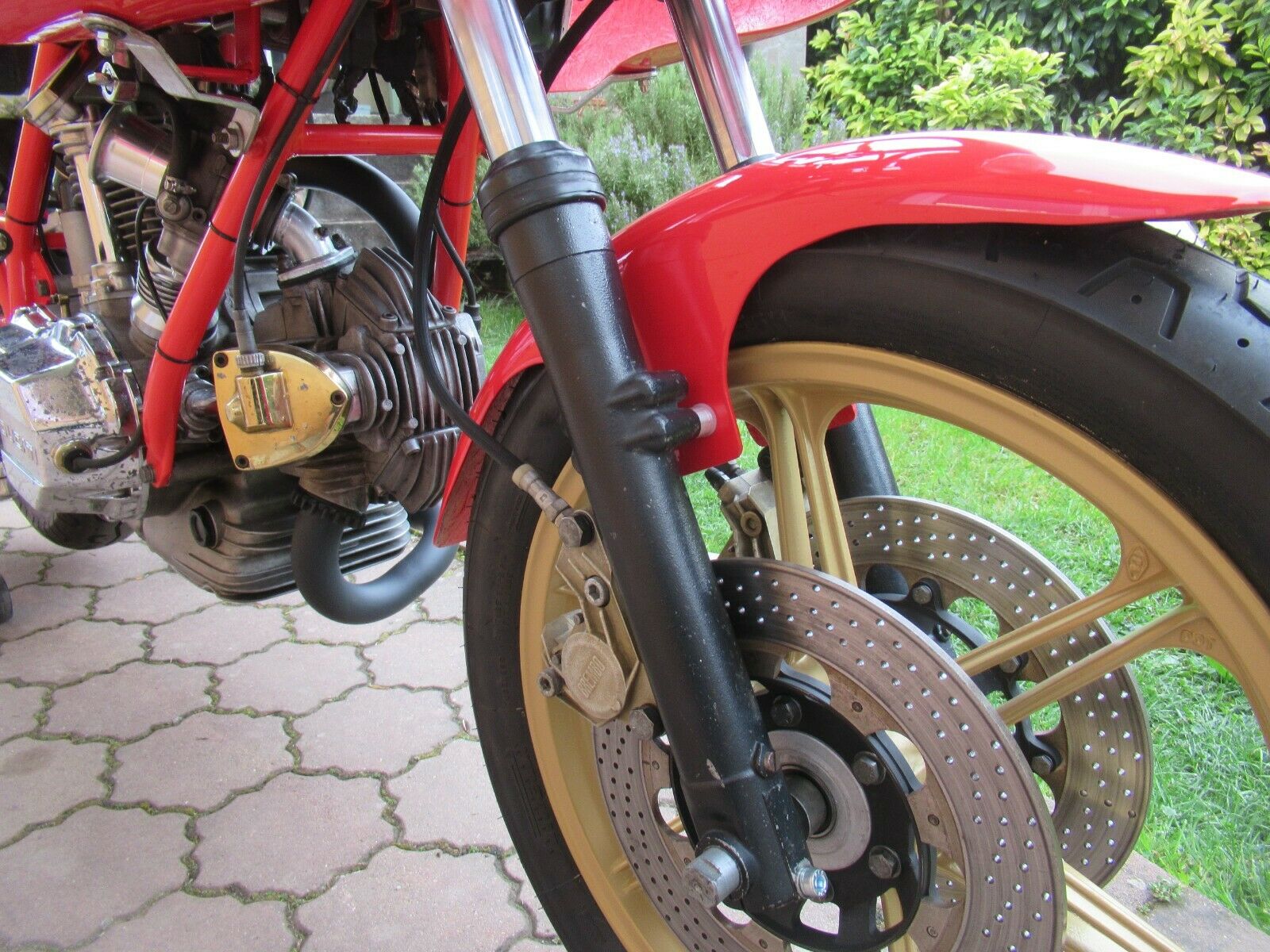 From the seller:
Ducati 900 NCR Daspa frame

Very rare motorcycle with a daspa monoshock frame, verlicchi swingarm, NCR exhaust. The bike works perfectly and starts at the first kick, hot or cold.

40 dell'orto carburettors, mechanical rev counter, new tank with restom treatment. The bike accelerates and brakes perfectly. A rare opportunity to acquire this piece of Ducati history.

Bike is located in France. Can ship worldwide.
No registration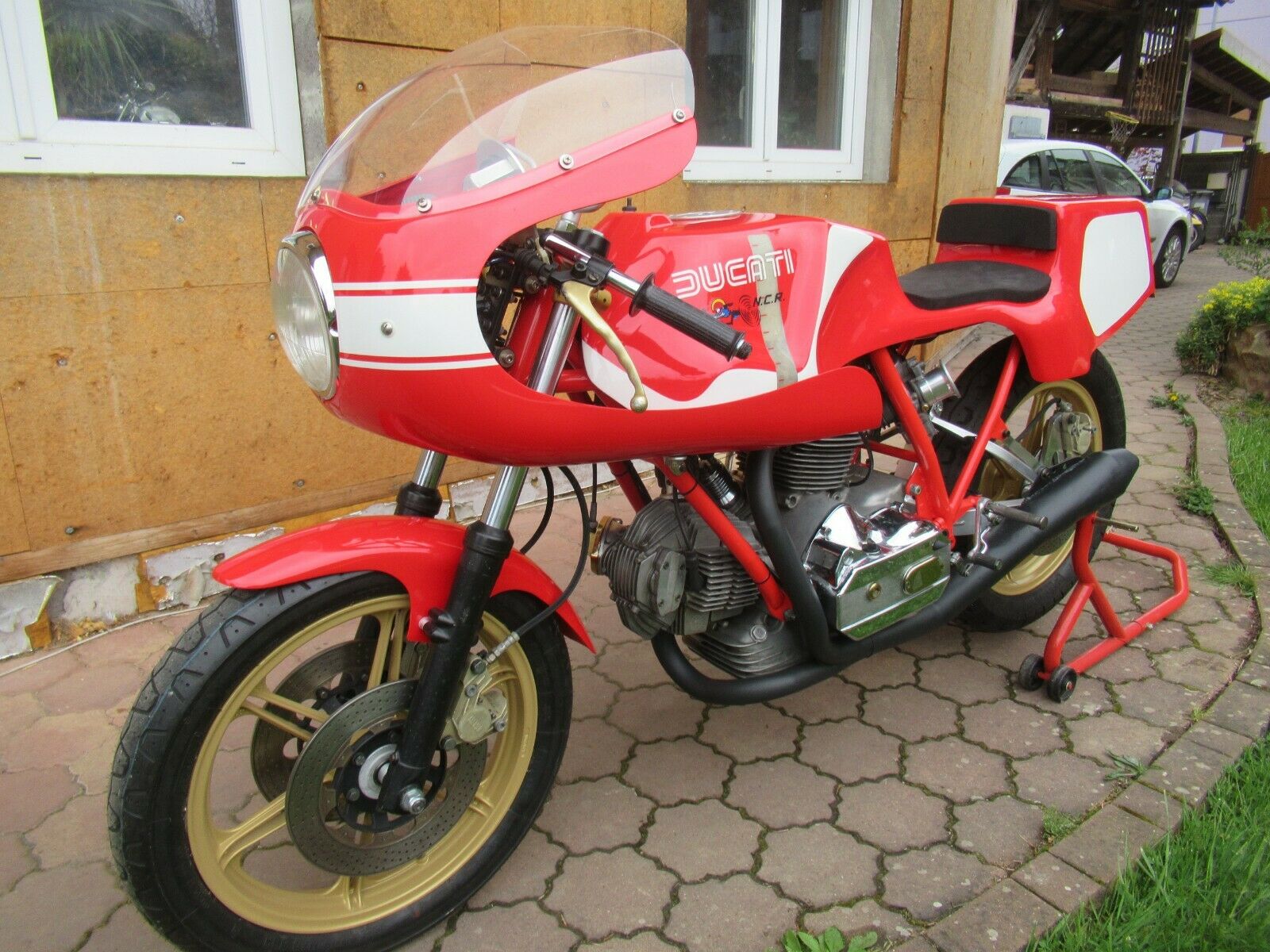 NCR builds are rare when we do see them; they are often found beyond the US shores. This particular bike is located in the south of France. The asking price is right up there – as you would expect from a rare NCR build. The Buy It Now is set at $28k USD. The seller is open to offers, so there might be room to move on that number. Check out all of the details here, and enjoy this drool-worthy specimen. Good Luck!!
MI