You read that correctly: There is a nearly new Ducati 851 SP3 with 8 miles on the clock on eBay in Italy right now: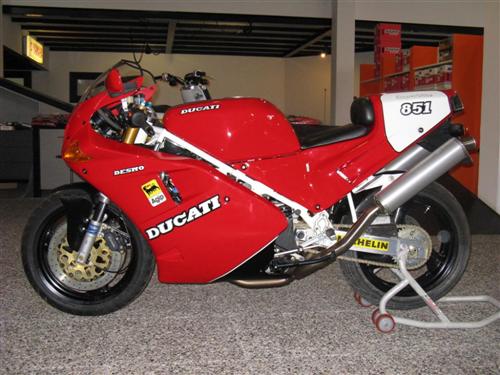 quote from seller's listing:
QUESTA MOTO, OLTRE AD ESSERE MOLTO RARA (PRODOTTA IN 700 ESEMPLARI) CREDO SIA UN PEZZO UNICO!!!!

LA MOTO INFATTI, E' NUOVA DI FABBRICA E NON E' MAI STATA USATA, NE IMMATRICOLATA

L'HO ACQUISTATA VENT'ANNI ORSONO E DA ALLORA E' RIMASTA ESPOSTA NELLA MIA CONCESSIONARIA

NON ESITATE A CONTATTARMI ALLO 030-711335 PER QUALSIASI ULTERIORE CHIARIMENTO

RITIRO MOTO IN CONCESSIONARIA
Google Translate tells me that this bike has never even been registered. Currently the auction has 3 days to go and is at 10,000 Euros currently.
dc