From a high perch in the rarity department, today's Bimota DB4R was tuned by Redbro Racing, and has recently been liberated from a Japanese museum.  Had to go all the way to Queensland Australia to find this one, but it appears worth all the pointing and clicking.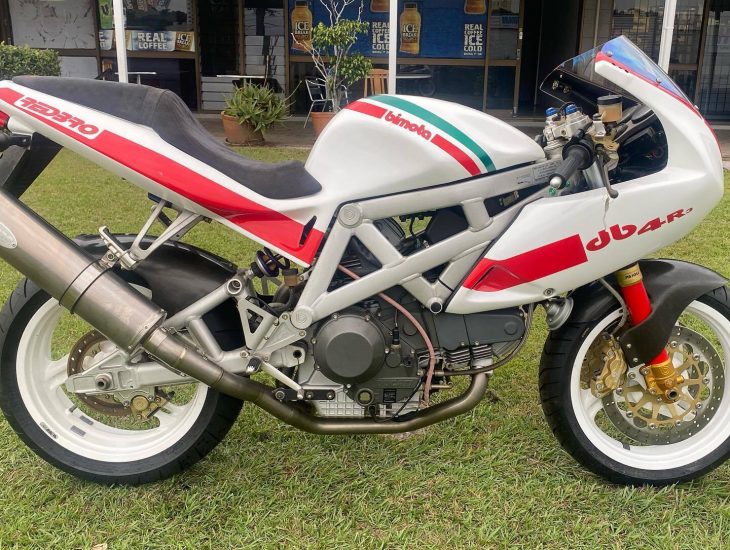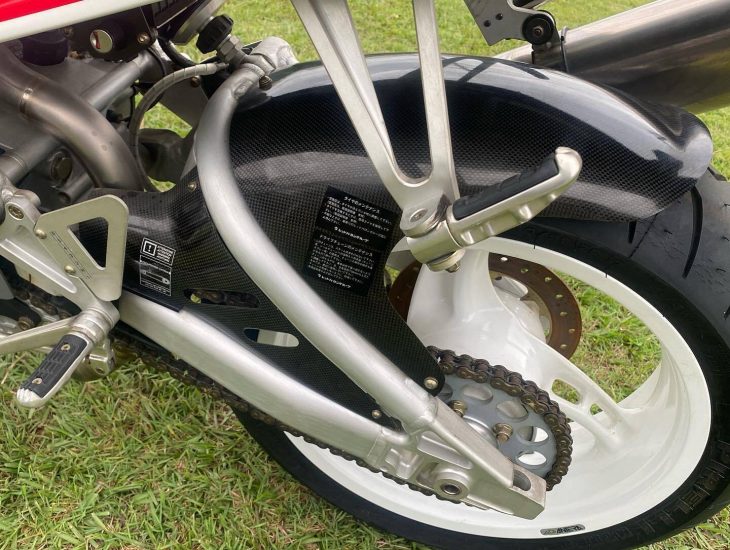 Bimota had recently re-awakened their relationship with Ducati, and used the now venerable – but then quite sporty air-cooled 904 desmodue.  Most DB4's are carburetted, but the Redbro /3 used the factory fuel injection, delivering a better-running 80 hp.  The alloy chassis was shared with the Mantra roadster, and the welds are to die for.  Though equipped with a 5.3 gallon tank and pillion seat, designers kept dry weight to 364 lbs.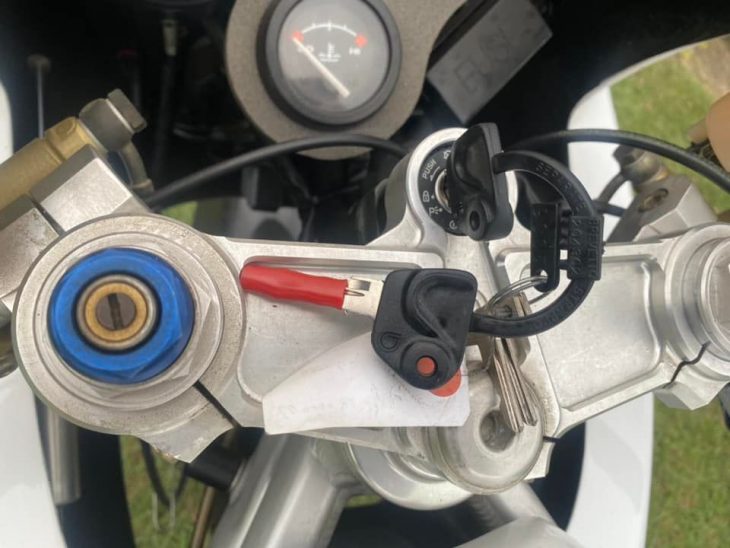 Specs for the /3 include a titanium exhaust, EFI, and upper-only fairing.  Just 2 km's on the clocks and the condition reflects that, with just a hint of aging on bare aluminum components – 23 year years old, after all.  Mirrors have apparently never been mounted, and are in the spares picture.  The seller seems somewhat low on feedback, but has a nice selection of collectible bikes on offer.  Comments from the eBay auction –
Bimota DB4R 3 1999

New old stock 

The R stands for "refine, reborn and racing"

Has been sitting in museum in Japan. only 2 kms on the odometer (push). 29 of 35 built. very rare motorbike. will definitely be on for the collection. 900cc Ducati motor. made for the Redbro racing team.  as per pictures, a beautiful bike in the tri colours. fuel injected.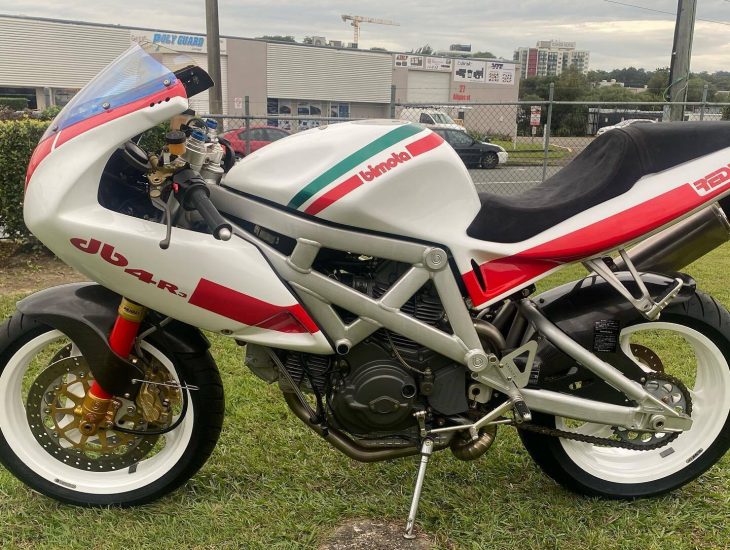 Instead of being one of a few hundred DB4R's, this is number 29/35 of the Redbro series 3. The valise of AUD will need to include shipping and leave some for import, so a fairly serious endeavor.  But as special as the DB4R is in its own right, the Redbro with the Ti exhaust and fairing which shows off the desmodue, is even better.
-donn