The DB1 wasn't Bimota's first bike, but it perfectly embodies the company's philosophy of taking a well-developed engine from an outside manufacturer and putting it into a package that was lighter, sleeker, and better-handling. That wasn't really all that difficult to do when you're looking at beasts like the Suzuki GSX1100: just take the good stuff and ditch the rest, then replace it with better, stronger, lighter components. But Ducati's bikes were already a good bit lighter and more agile to begin with. They had to be, with smaller engines and fewer cylinders.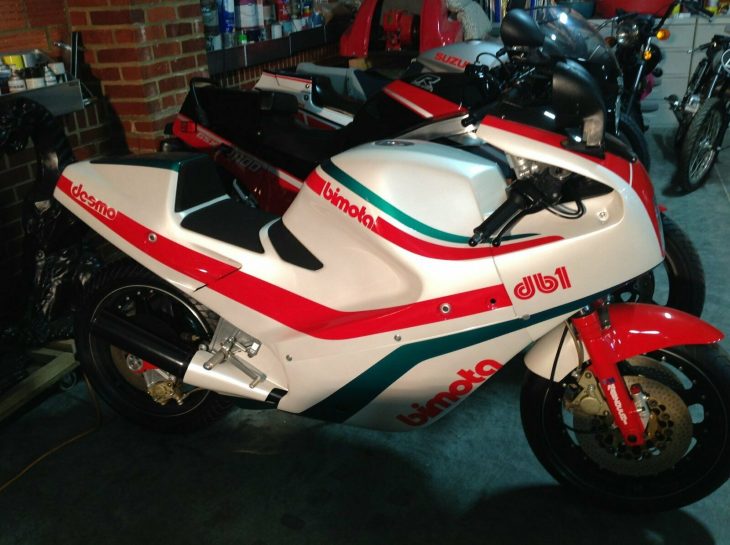 The DB1 was Bimota's first Ducati-powered model, and used the two-valve, air and oil-cooled Pantah engine that included a pair of toothed rubber belts to drive the single overhead cams. The arrangement that was still pretty unusual at the time, since most bikes were still using traditional chains in 1985. A 352lb dry weight was claimed, which is pretty outrageously light for a sportbike of the era. Marzocchi suspension meant the light, compact machine would handle and 16″ wheels at both ends that exaggerated the already large front brakes to nearly pie-plate dimensions that were clamped by four-piston Brembo calipers.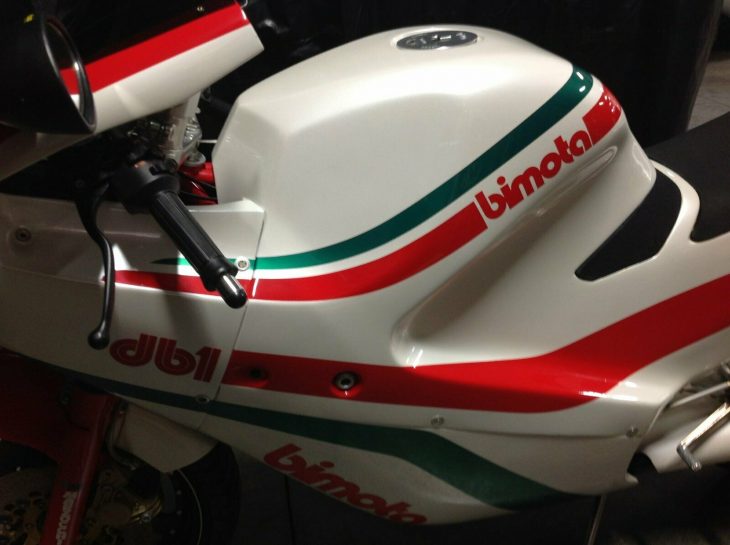 Bimotas are famously hard to work on, with the frames so closely wrapped around the mechanicals to save weight, centralize mass, and improve aerodynamics: everything is optimized for performance. The SB3 actually had a frame that unbolted and separated into two sections to free the drivetrain for servicing! Jokes about Italian reliability aside, every single motorcycle will need regular servicing, and removing the fairings of a sportbike is often needlessly tedious. But they make up for that by at least being easy to strip clean of bodywork. Note that the entire tank cover and tail section is just one piece, held in place by just a few fasteners!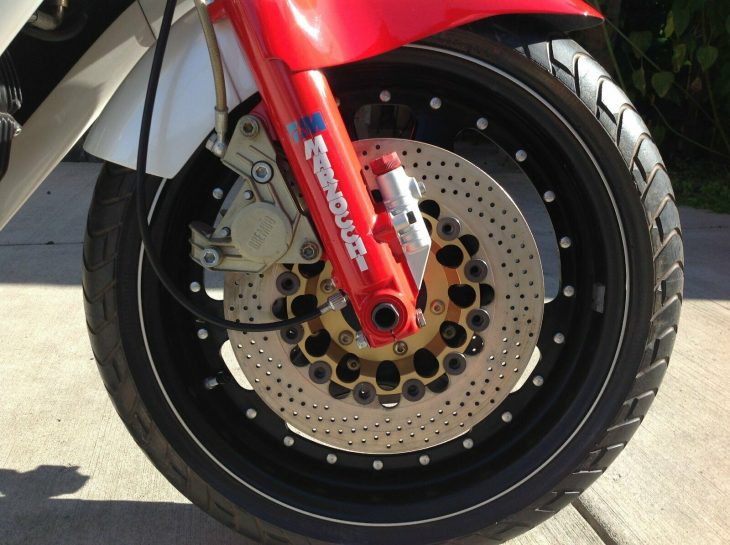 So was it really better than the Ducati F1 that donated its engine and five-speed transmission? Probably not, unless you were going racing. As with more modern Bimotas, it was much more expensive with minimal benefits for the average rider, compared to the donor bikes. But the DB1 was impossibly compact and futuristic, with the incredible detailing that Bimota has always been known for. I particularly love the brake and clutch reservoirs incorporated into the tops of the fork tubes.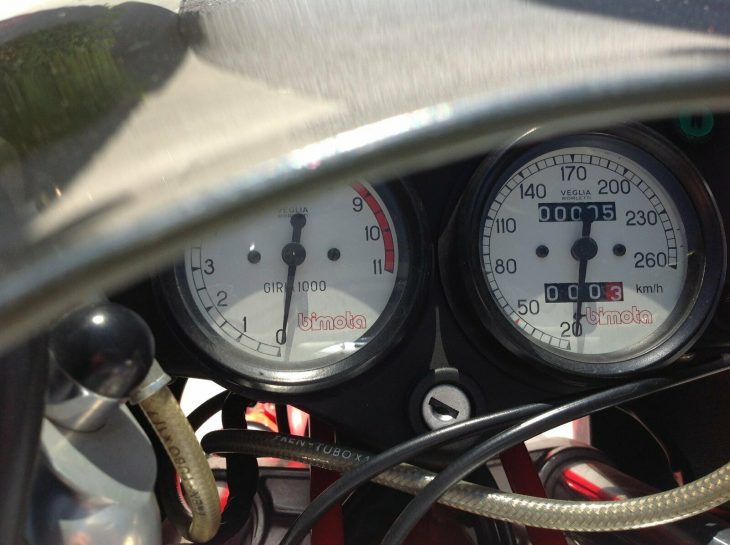 From the original eBay listing: 1986 Bimota DB1 for Sale
1986 Bimota DB1, 5 miles AS New, Very rare-one of 400

First Ducati powered Bimota.

This spectacular DB1 has 5 miles from new, these miles could be factory dyno or road test miles as the bike is new and in brand new condition. Everything is original and untouched, bike has always been in heated storage and shows almost no signs of aging.

This DB1 is nearly flawless, the only flaws I could find is a slight rub mark on the rear of the solo cowl near the tail light (see pic). Second flaw is a super small green paint dot on top of the solo cowl (see pic), this looks like a factory flaw. Other than that the bike is perfect and new.

I am the second owner.

For an indication or reference of value see last picture. That bike had mileage and has been slightly restored. 

This bike is number 203 of 400 produced.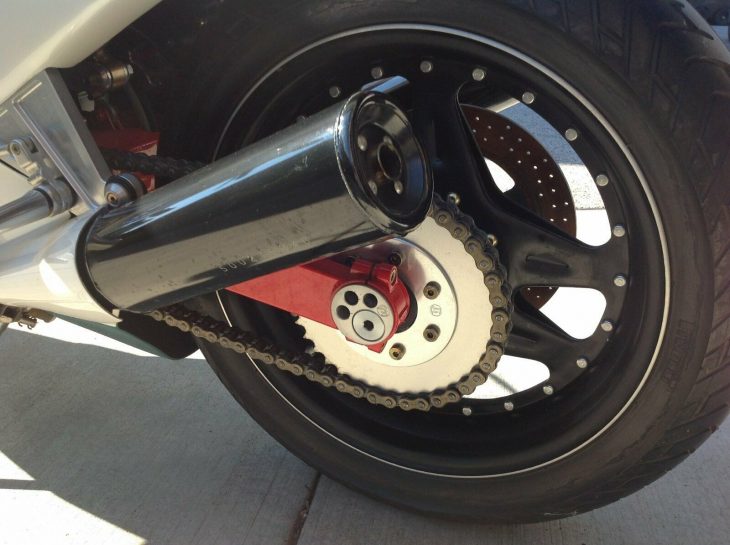 There are no bids yet at the $25,000 opening bid, and there's a long way to go before the $32,000 asking price. The original listing includes an ad from Bimota Spirit for a similar bike with price of $29,000 and it appears the seller is assuming or hoping that the much lower mileage of his bike will bring a higher price. Unfortunately, although bikes like the DB1 and the original Tesi are rare and desirable, Bimota values in general have remained pretty flat and it looks like the seller may be jumping the gun here slightly, given the overall lack of interest.
-tad