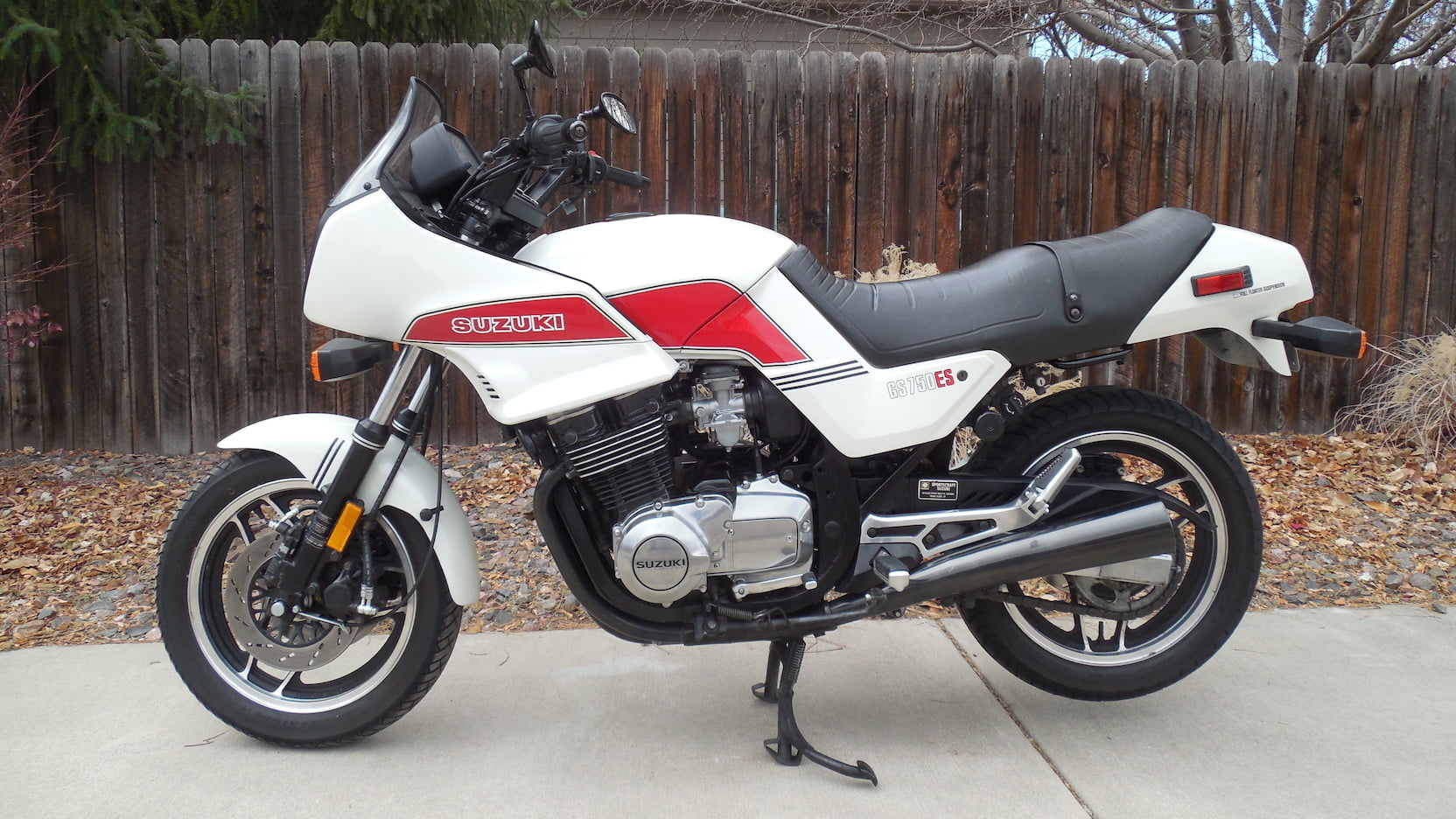 The 1980s: A period of rapid and wild development that set the motorcycling course for the next several decades. It seemed for a time that every innovation was rapidly made defunct by the next quantum leap in engineering – or experimentation. From the end of the 1970s right into the 1990s the world saw massive jumps in suspension tech, chassis engineering, internal combustion enhancements, clutch and transmission improvements, and aerodynamics. Some of the innovations worked and became mainstream. Others were fated to be "one year wonders" as manufacturers rapidly pivoted to something new. In between the extremes some absolutely amazing motorcycles were created. Today's Feature Listing is one such model: the 1983 Suzuki GS750ES.
The Suzuki GS750 first bowed to the world in 1977. At that time it was more of a UJM (Universal Japanese Motorcycle), or what would be better known as a standard motorcycle. This was a response to Honda's dominant expertise in the inline four game, and at which Suzuki was playing catch up. But catch up they did, steadily evolving the GS750 into an absolute gem of a sport bike; the '83 ES variant enjoying a 16-valve DOHC head with Suzuki's trademarked Twin Swirl Combustion Chamber (TSCC), a greatly updated chassis which included the cutting-edge Full Floater single shock setup in the rear, and trick anti-dive forks up front. And rather than the 18/19 inch combo front and rear carried by predecessors, the ES model now carried a 17 incher out back and a GP-inspired 16 inch wheel up front. The smaller front wheel did turn out to be a short-lived fad, but the reduction in rotational weight and gyroscope tendencies helped the smallest and lightest of the GS750 lineage turn and track like no other.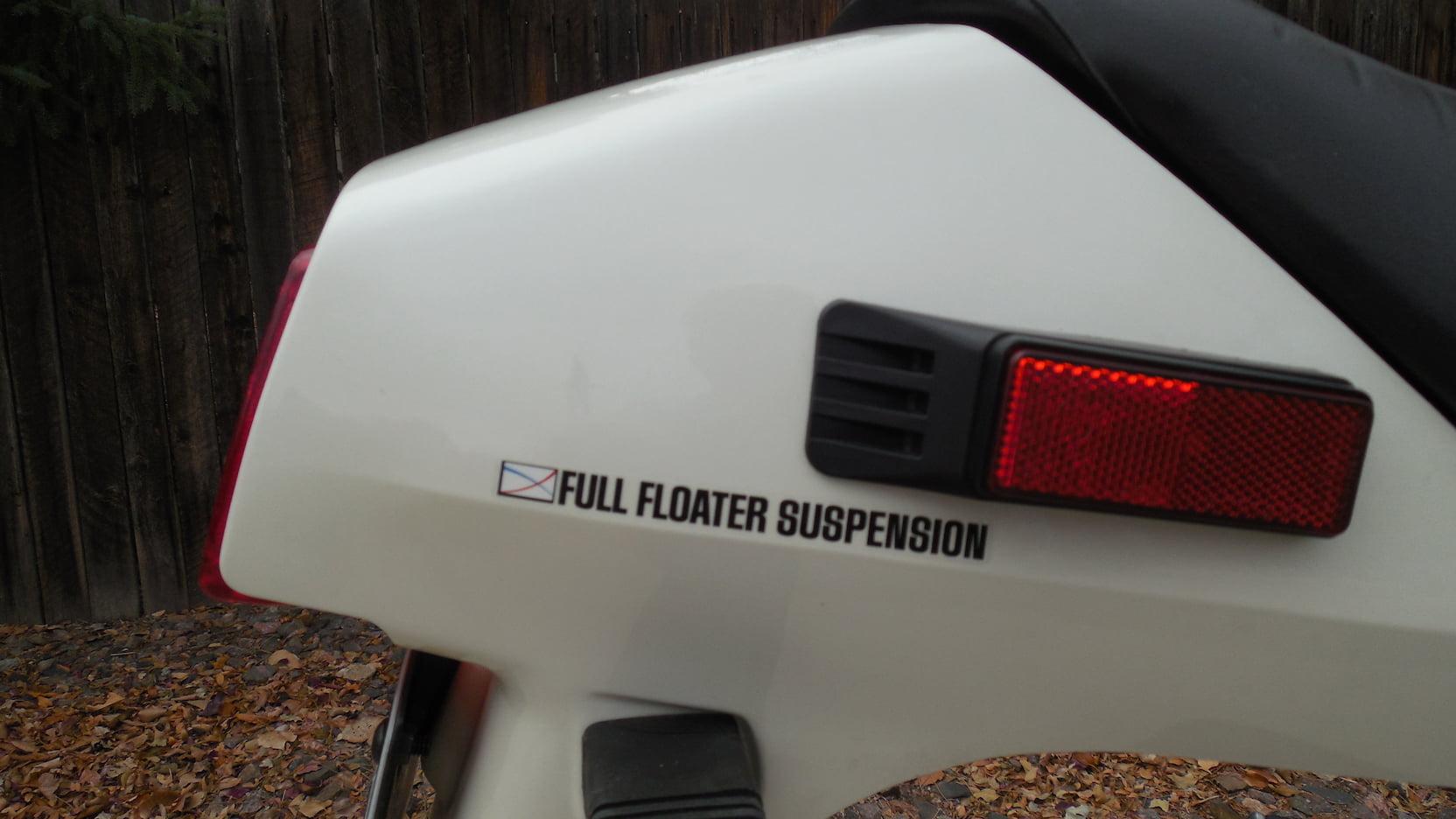 From the seller:
Completely stock, unrestored, unmodified and un-faded
Classic 80's sport bike style
Two adult owners from new, 3,000 miles believed correct
As close to a showroom-new GS750ES as you're likely to find
Original tool kits come with bike
Regularly and recently ridden

Price: Mecum Auction Lot F67 April 28 – May 1

Contact: Bob (superhawk65@gmail.com) or visit the Mecum Auction site

The 1983 Suzuki GS750ES was the last of this particular lineup; the economy stalled any further development and unsold units were sold off as 1984 models (unchanged). By 1985 H-D began the Great Tariff War and capacities were dropped to 700cc to avoid additional taxation. That makes this 1983 Suzuki GS750ES the last of its kind, and in about the best shape we've seen one of these retro machines. With 70-ish HP on tap and relatively modern components, the GS750ES is a great pick for anyone wanting to pick up some nostalgia – and who also wouldn't mind riding it around. Suzuki did crank out a large number of the GS750 models (a definite best seller for the Hamamatsu manufacturer), but today few of them survive in this kind of condition.
Today's Featured Listing will be enjoying the limelight at the Mecum auctions in Las Vegas, April 28 – May 1. With very few miles and sitting in stock, original condition, this bike will certainly catch the eyes of collectors. Interested parties might want to chat with Bob ahead of the auction to learn more. This bike is an incredible time capsule of the pinnacle of the pre-GSXR world, and will certainly be grabbing attention wherever it shows up. Whether you were there and had one, missed out but always wanted one, or just learning about the era now, this 1983 Suzuki GS750ES is worth the effort. Good Luck!!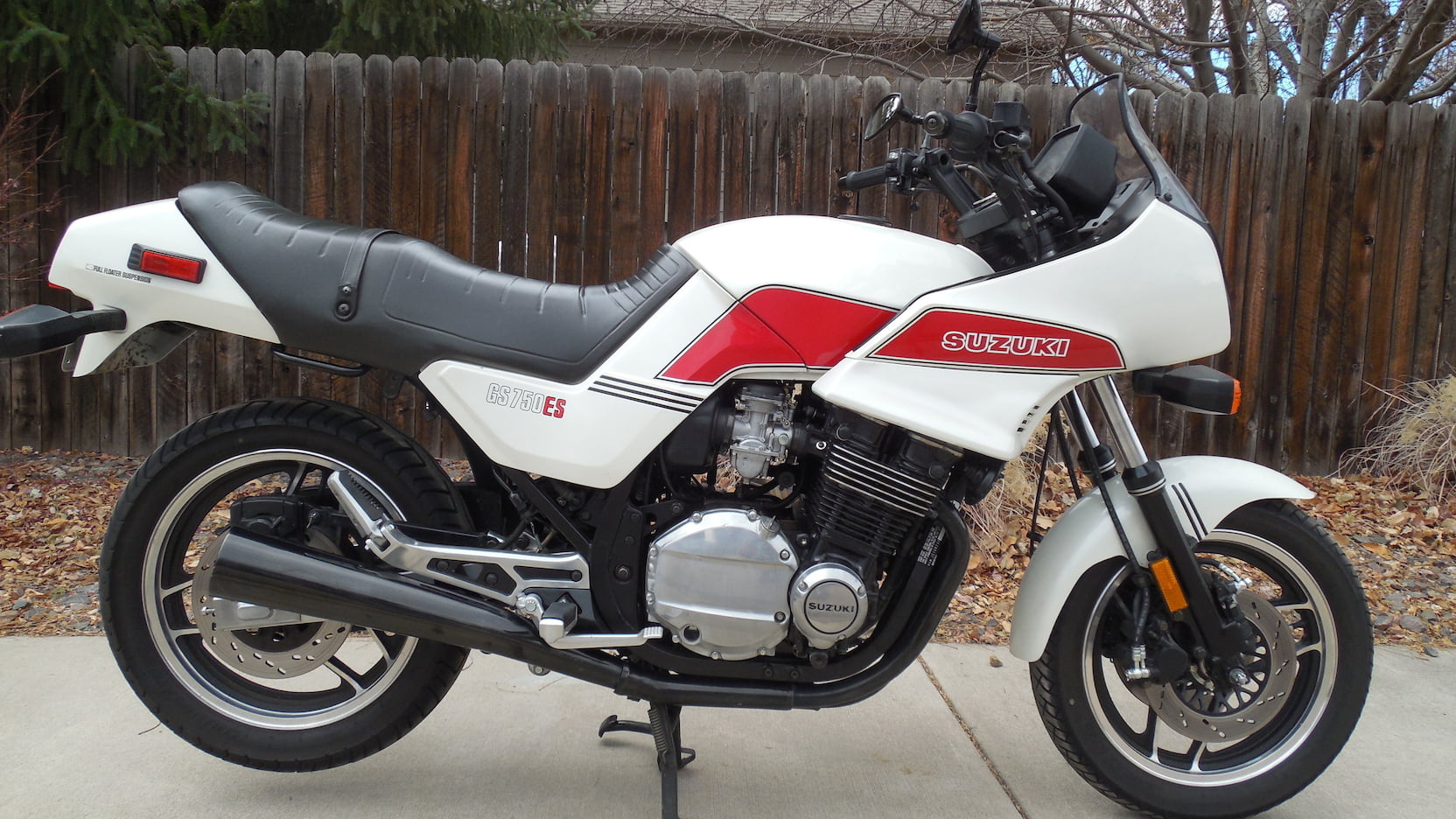 MI