"Wait," you're thinking. "Aryton Senna raced cars, didn't he?" Well, unlike most race-replicas, the MV Agusta F4 Senna was built to help support the charity named after the famous driver, instead of being built to commemorate his race successes.
Largely unchanged from the "regular" F4 of the time, the Senna came with a 174hp 998cc four-cylinder that had the usual exotic specifications and included very subtle grey-and-red paint along with a really snazzy alcantara seat. Of course, while there is a theoretical air-flow advantage to the bike's much-touted radial valves, I think they're probably a lot like Ducati's Desmo heads: largely a great way to differentiate yourself in a crowded marketplace, rather than something that grants any sort of significant performance advantage.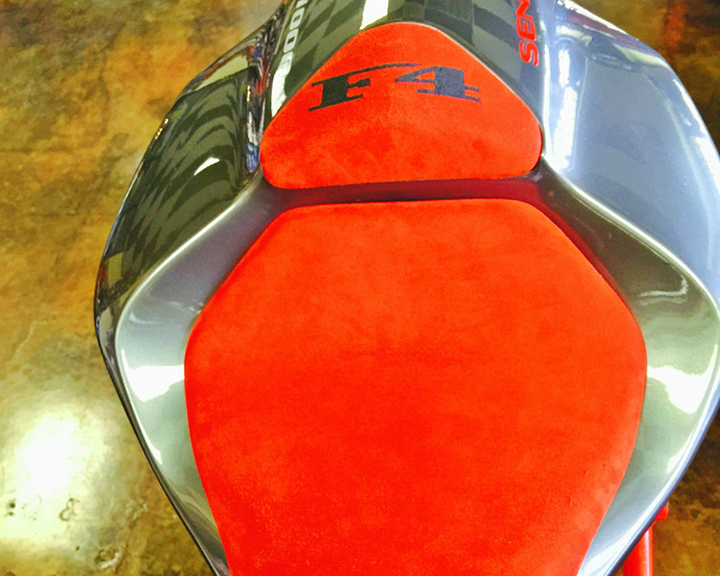 It really doesn't matter: while it was far more expensive than competing bikes from Japan and generally harder to ride, er… hard, it was certainly fast enough to keep pace, even if it was a bit more likely to break itself or the rider. It's also one of the best-sounding four-cylinder motorcycles of all time.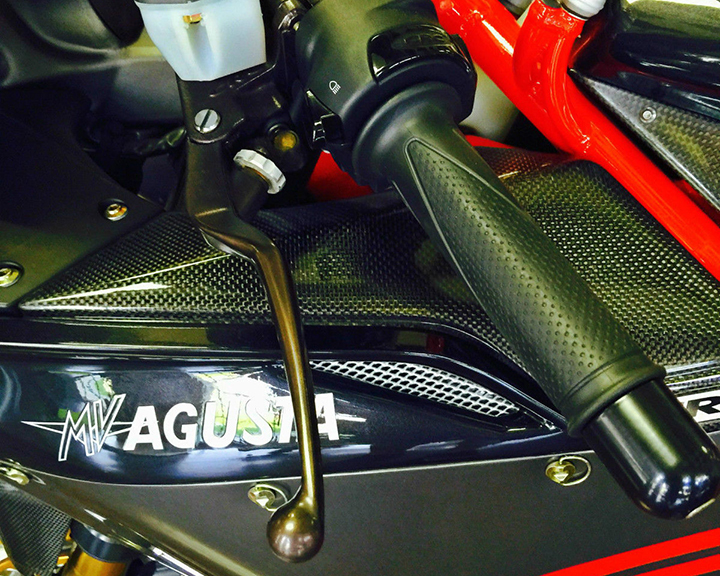 The original listing is basically pointless, a cut-and-paste of the bike's specifications, including gear ratios and speeds in each and information about the bike's charging system, possibly the most useless information ever to anyone purchasing this motorcycle. There's basically no information at all about this specific bike or its history, aside from the not-broken-in-yet mileage: 2,200. Luckily, the seller at least includes a number of nice pictures for us to look at.
Seriously, from the original eBay listing: 2007 MV Agusta F4 Senna #168/300
First gear: Speed 13/38 78.5 mph at 13000 r.p.m.
Second gear: Speed 16/34 108.1 mph at 13000 r.p.m.
Third gear: Speed 18/32 129.2 mph at 13000 r.p.m.
Fourth gear: Speed 20/30 153.1 mph at 13000 r.p.m.
Fifth gear: Speed 22/29 174.2 mph at 13000 r.p.m.
Sixth gear: Speed 21/25 187.0 mph at 13000 r.p.m.
Final velocity ratio: 15×40
…
And so on.
With just 300 made, the Senna sold new for $29,995 in 2007. A very princely sum, but at least you can be glad that a portion of your thirty large went to the Instituto Aryton Senna to aid underprivileged children in his home country of Brasil.
Eight years later, this example is selling for a cool $18,495, significantly less but still a pretty big chunk of change. Considering a very nice F4 of the non-Senna variety can be had for half that amount, this one is mostly of interest to collectors, waiting for the day these finally begin to appreciate. I'm sure they will but, for the time being all of the F4s represent a pretty serious bargain. Electronics aside, the F4 can compete with most modern machines and will look far better doing it.
-tad