I'll admit it- In 2001 I thought these were the ugliest things on the face of the earth with those odd looking Wall-E headlights. I will also admit it's grown on me over the past 20 years. Perhaps, I'm going through another mid-life crises or perhaps I'm just middle aged and bored? Either way, I can certainly appreciate a 20 year old machine with super low mileage in 100% stock trim and the headlights don't bother me now. In fact, I think they're pretty cool looking now. #Evolved
Have a look for yourself-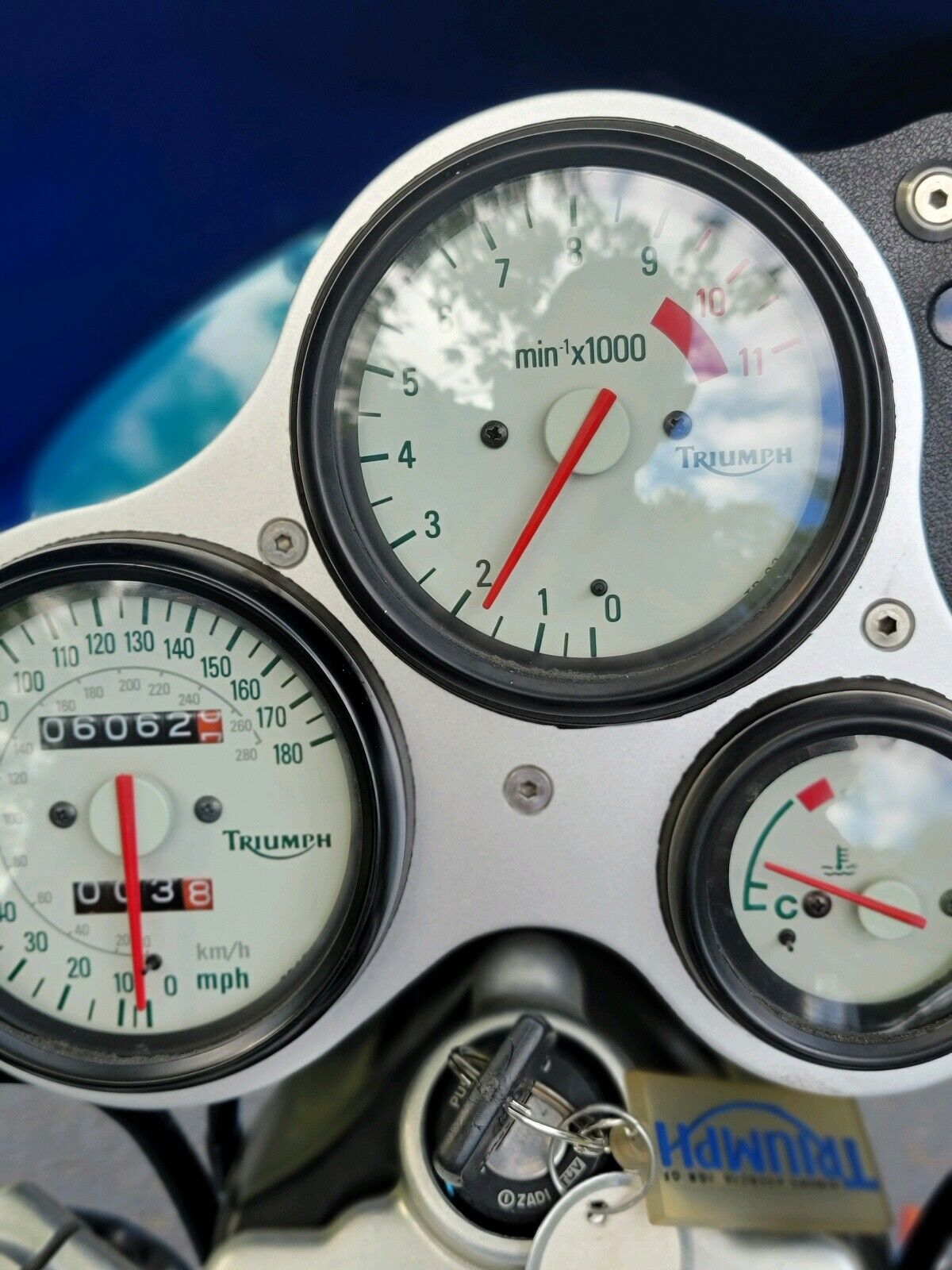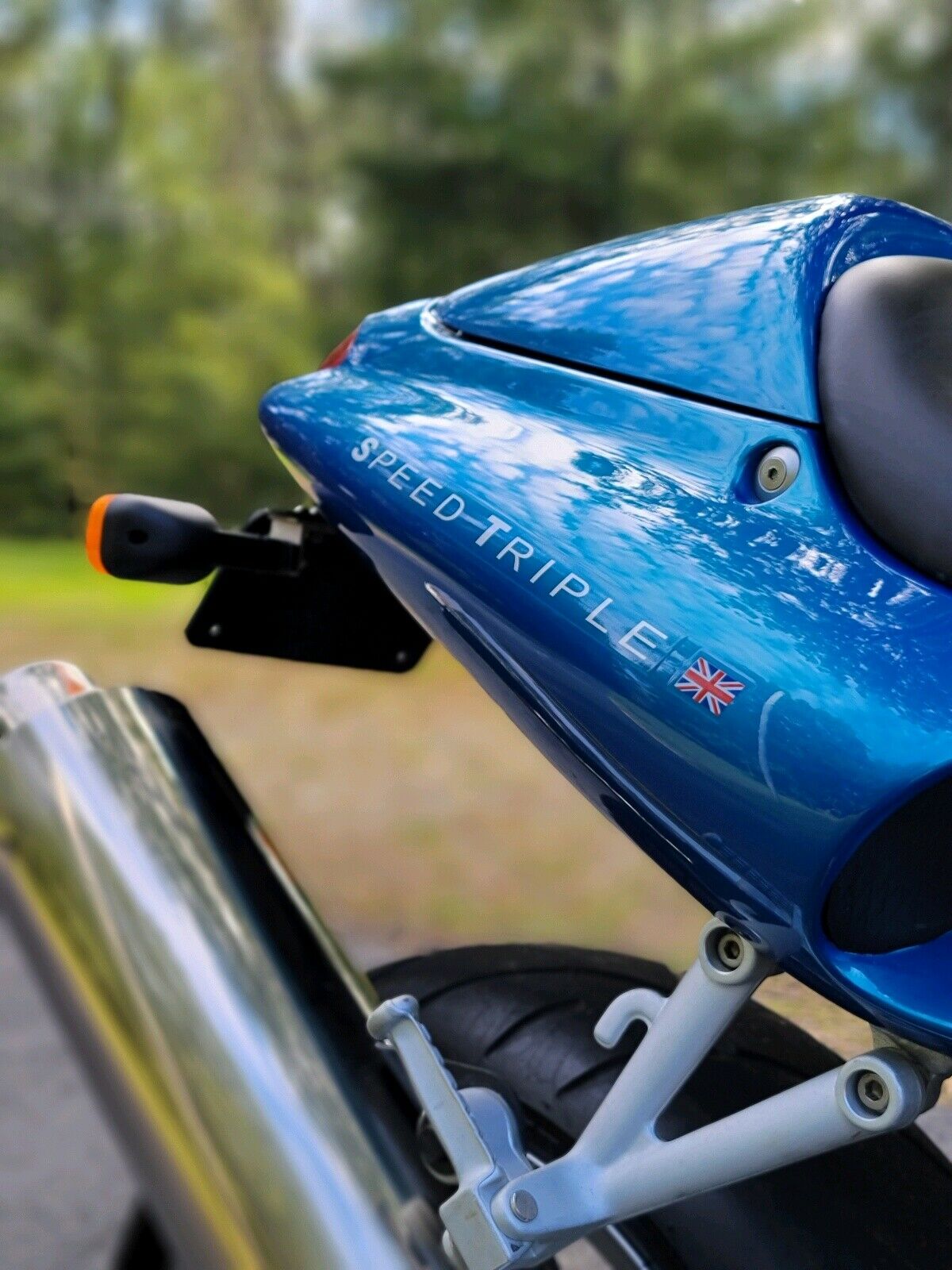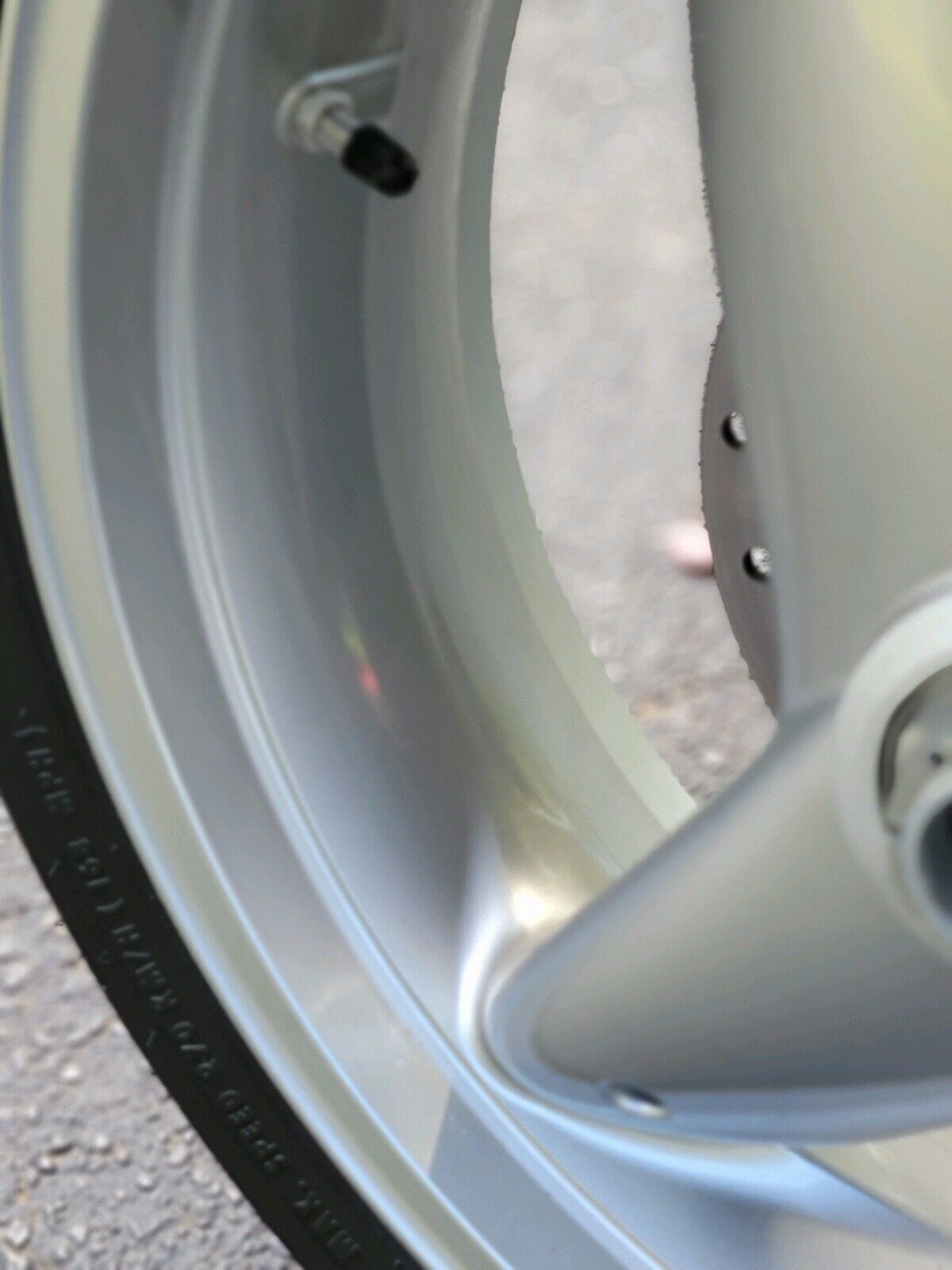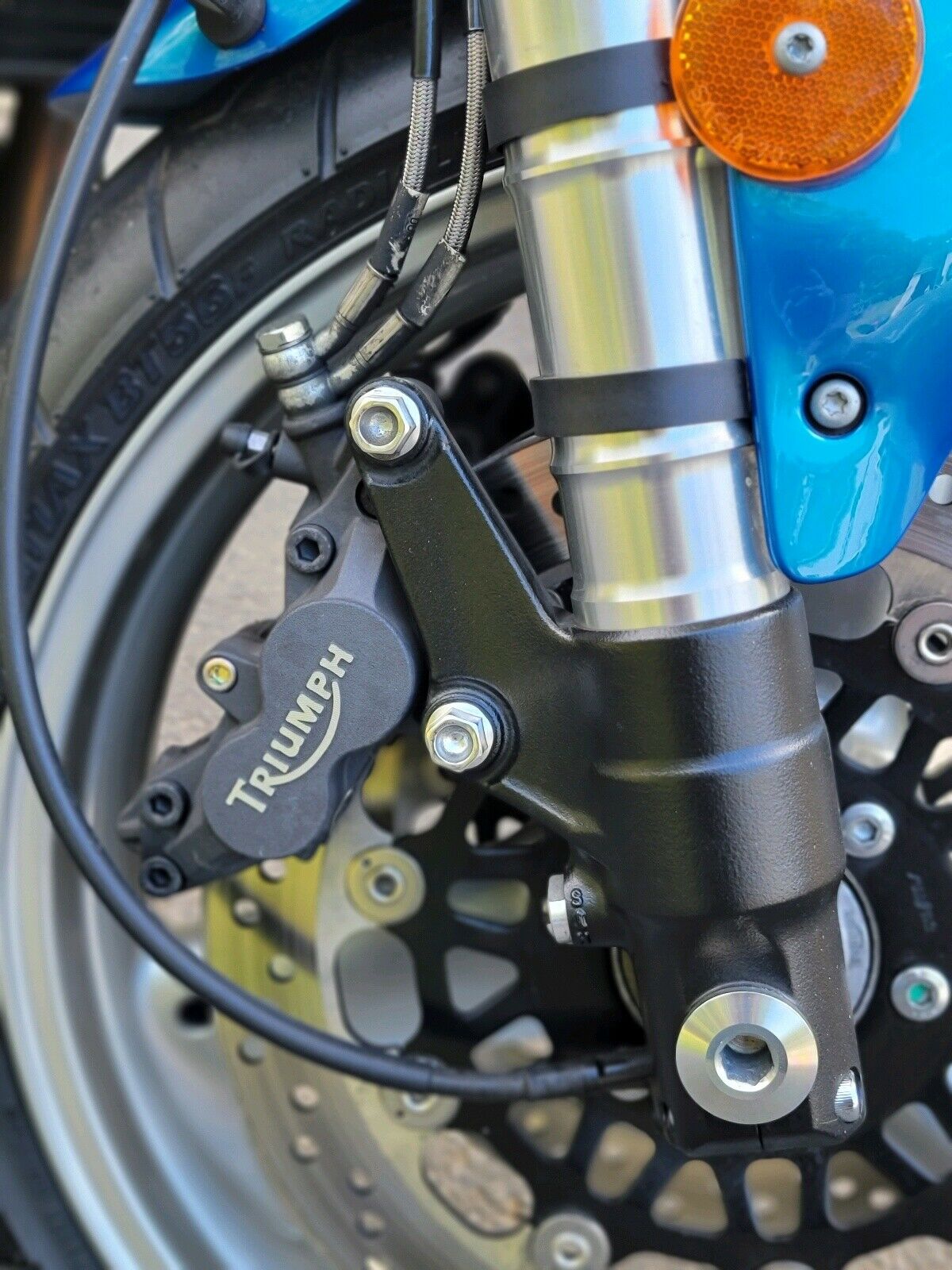 Kudos to the seller! I find it pretty impressive that they weren't tempted to ride it more than 6,062 miles in 20 years and that they were able to keep the dust off of it. Very nice work!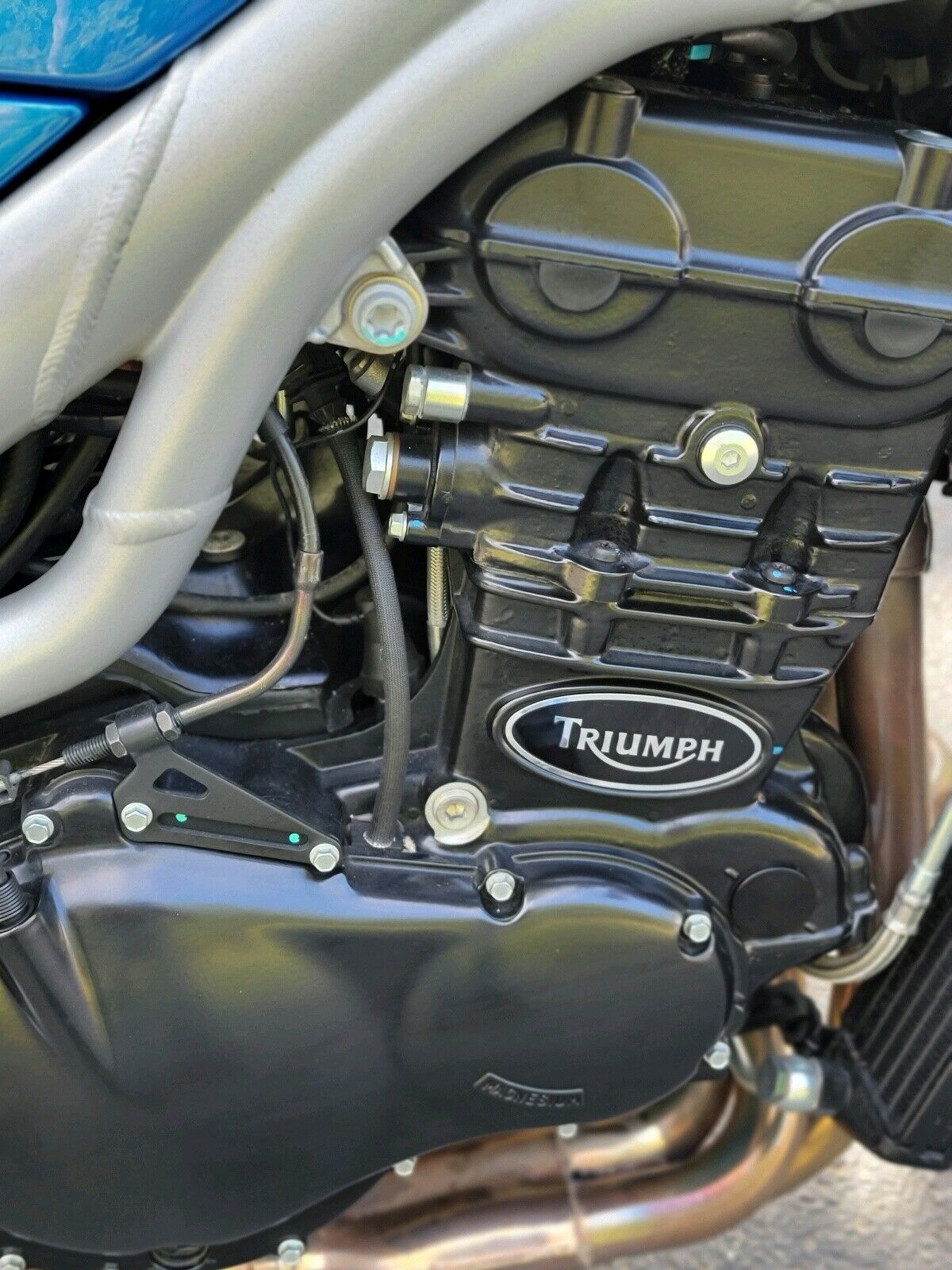 These are 955cc 3 cylinder motors cranking out 110hp and weighing in a just a skosh over 400#'s. All things considered, that's plenty of go power for an OG Hooligan bike. Did you notice it has a single sided swing arm? Pretty bad ass and rare on a nekkid bike.
From the seller
This 2001 Triumph Speed Triple is an original. The owner has had it for 2 years. The vehicle runs great and is mainly used for weekend rides.
Short and sweet! I'm mean really, what else do you need to know? The perfect pictures tell the story- it's a beautiful machine.
Almost forgot. . . The seller says it will need to new tires sooner than later. I'm guessing because they're old, but in reality, they're a mixed bag of Shinko's and Bridgestones.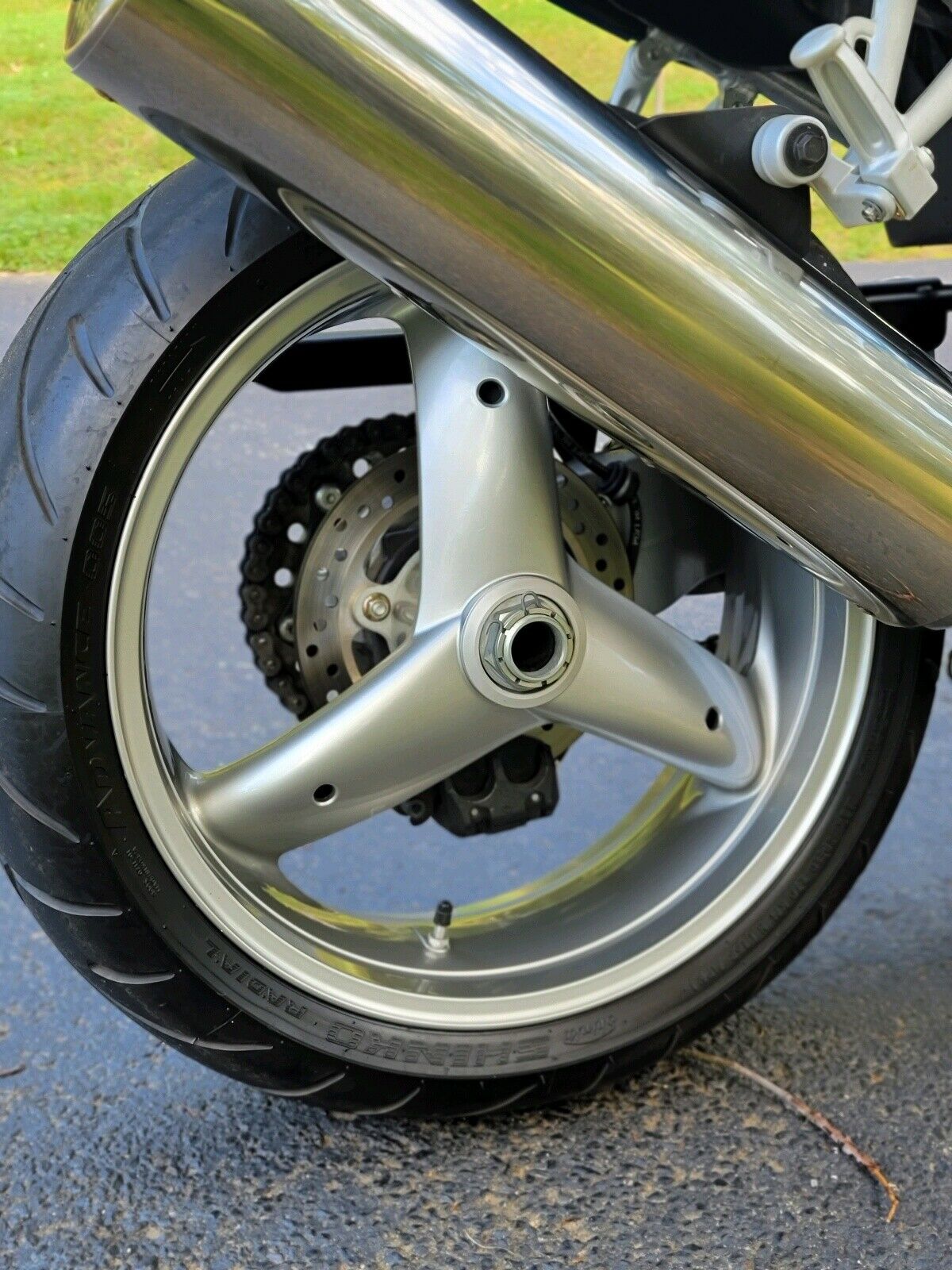 Do you fancy a perfect Speed Triple? If so, jump on this one before it's gone-
Cheers!
dd