Update 3.1.2014: We first spotted this SPS in October of last year and it's back 6 months later for spring. Links updated. -dc
If the 998S Bayliss posted on Saturday gets you fired up over it's looks, perhaps something more subdued like this 996SPS fits the bill. The SPS was the top dog in 1999 and some of it's upgrades include a stronger motor, uprated suspension, solo tail, and of course the 5 spoke rims. This one has been relisted once with no sale but wears a mere $10,500 price tag. And it has a video to go with, see below.
dc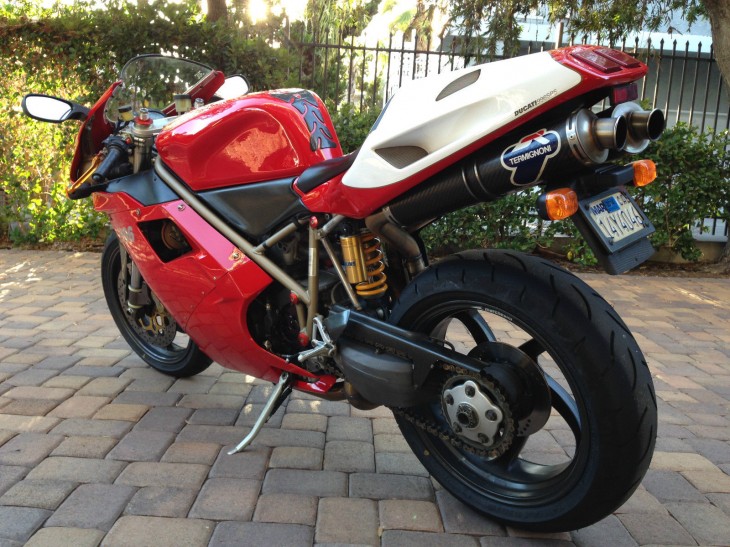 from the seller:
This is a very clean and original example of a '99 Ducati 996 SPS with only 16k miles on the clock (I am the second owner). Recent valve and belts service with new Bridgestone Battlax 016 tires — I have only ridden the bike 50 miles since I got it late last year. The fork and shock have also been serviced.

This is a straight and original 996SPS with big CPU box, carbon fiber air box and bigger generator only found on the SPS models. The VIN number also indicates it as a true SPS, I had it checked out with Ducati USA before I bought it. The 996SPS also came with a special race motor package making more power than the other models — this was as good as from the Ducati show rooms back in '99! Chances are if you're looking at this bike, you know what it is.