Update 4.13.2014: This one is back on eBay after failing to sell with a high bid of $26,500. It now wears a $28k buy-it-now. -dc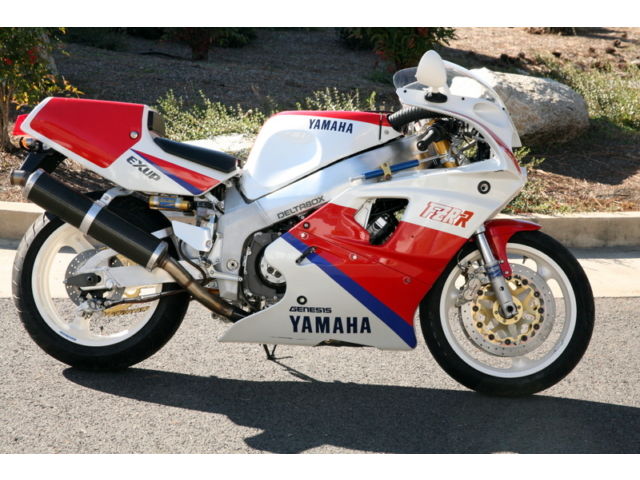 We don't get the chance to share Yamaha FZR750RR's too often with a production run of just 500 worldwide. Even more rare, I can't say I've ever seen one with the factory race kit! Since Grants Pass is only a 3 hour drive for me I decided to go down to AutomaniaGP to check this one out in person. I met the owner Ted and we talked for several hours that afternoon and I can tell you he's one of us: passionate, professional, and eager to talk about sportbikes. He's assisting a collector move some rare pieces and this OW01 is one of them.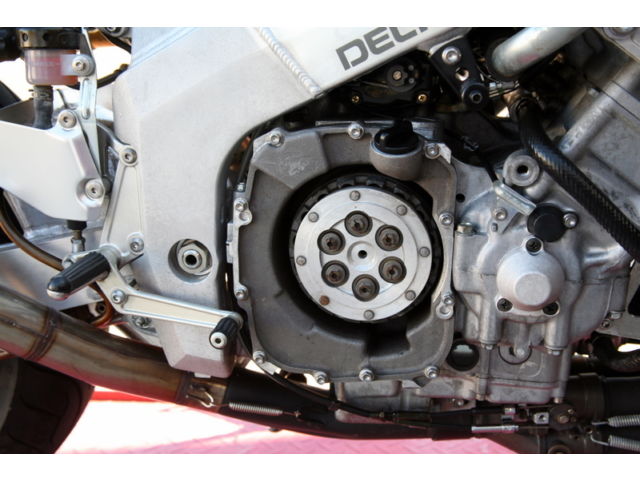 from Automania:
This particular bike has an interesting history. It was first sold new in the early 90's to Norman Tietz by Sioux Cycle Shop in Mandan, North Dakota. Before even leaving the dealership, the bike was rolled into the shop and a Factory Race Kit was installed. The parts that we can see are the Rear Swing Arm, Quick Release Rear Axle, Dry Clutch, Magnesium Roller Flat Slide Mikuni Carburetors, Ohlin's forks and Ohlin's Race Rear Shock. A set of Marchesini Wheels were installed with Brembo Calipers. Included with the YCE kit were valves, crankshaft, cams, pistons, rods and a Short Ratio Gear Box. We have boxes and parts that make it more then plausible that these parts were installed at that time but there is no paperwork proving this. The bike definitely has a Short Ratio Transmission that is the only way the Dry Clutch can be installed. The current owner has had the bike since the late 90's.
Make sure to visit the auction as there is much more detail provided and additional pictures as well. Good luck with the sale Ted!
dc