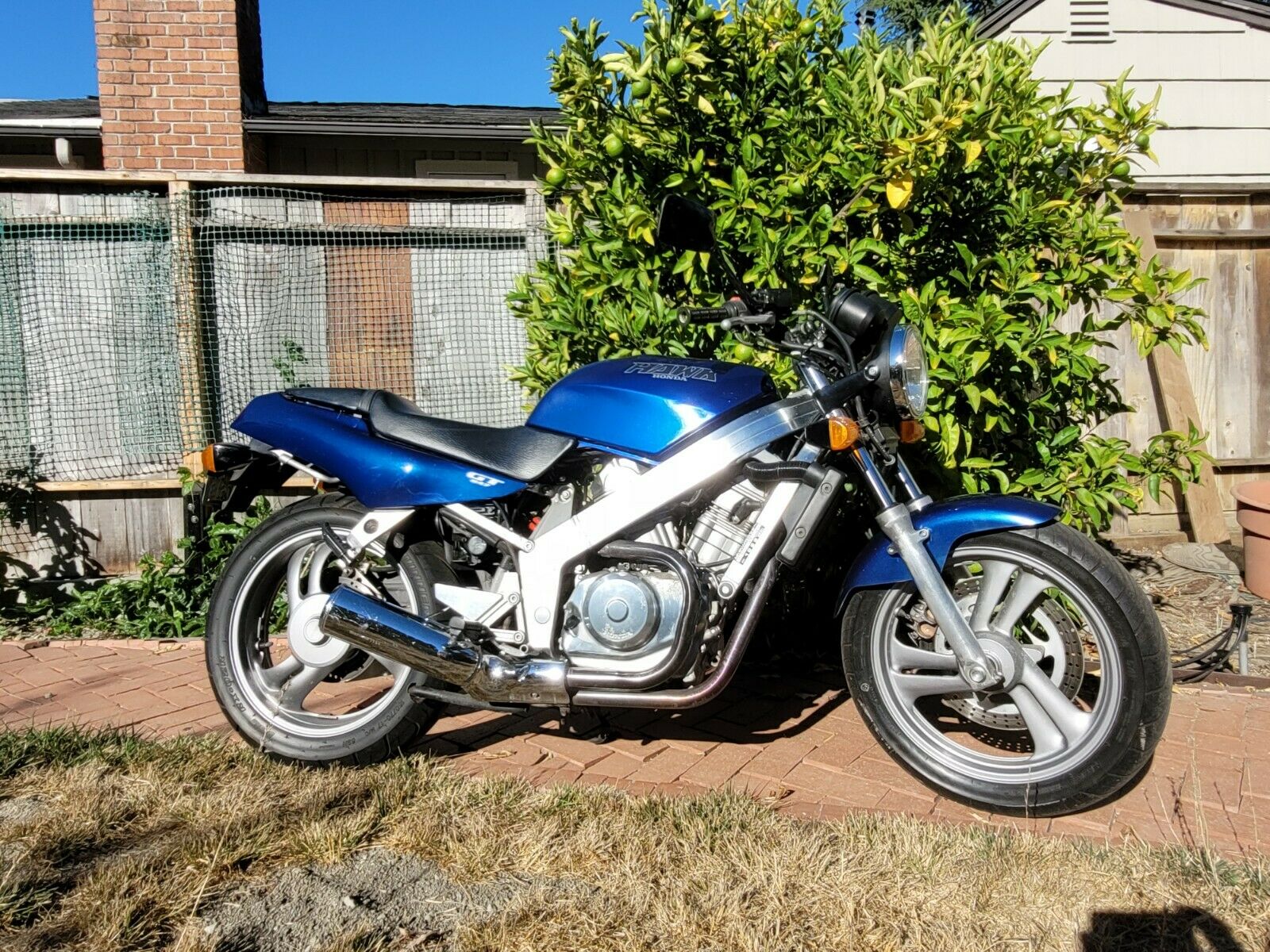 Yea, yea, I get it-
"It doesn't have fairings"
"It's only got 56hp!"
"It's old AF!"
Pick yer panties out of your butt, sit down and read on . . .
These little bikes could and did! Check out the finishing order in the photo below from WERA D-Superbike Expert circa 2000-
That's right- 10 years after they were introduced they were still Kick'n Ass on the track. Now, keep in mind, D-Super Bike consisted of FZR400's, SV650's, Aprilia RS250 and MZ 660's so, the little bike that could WAS and was taking names along the way.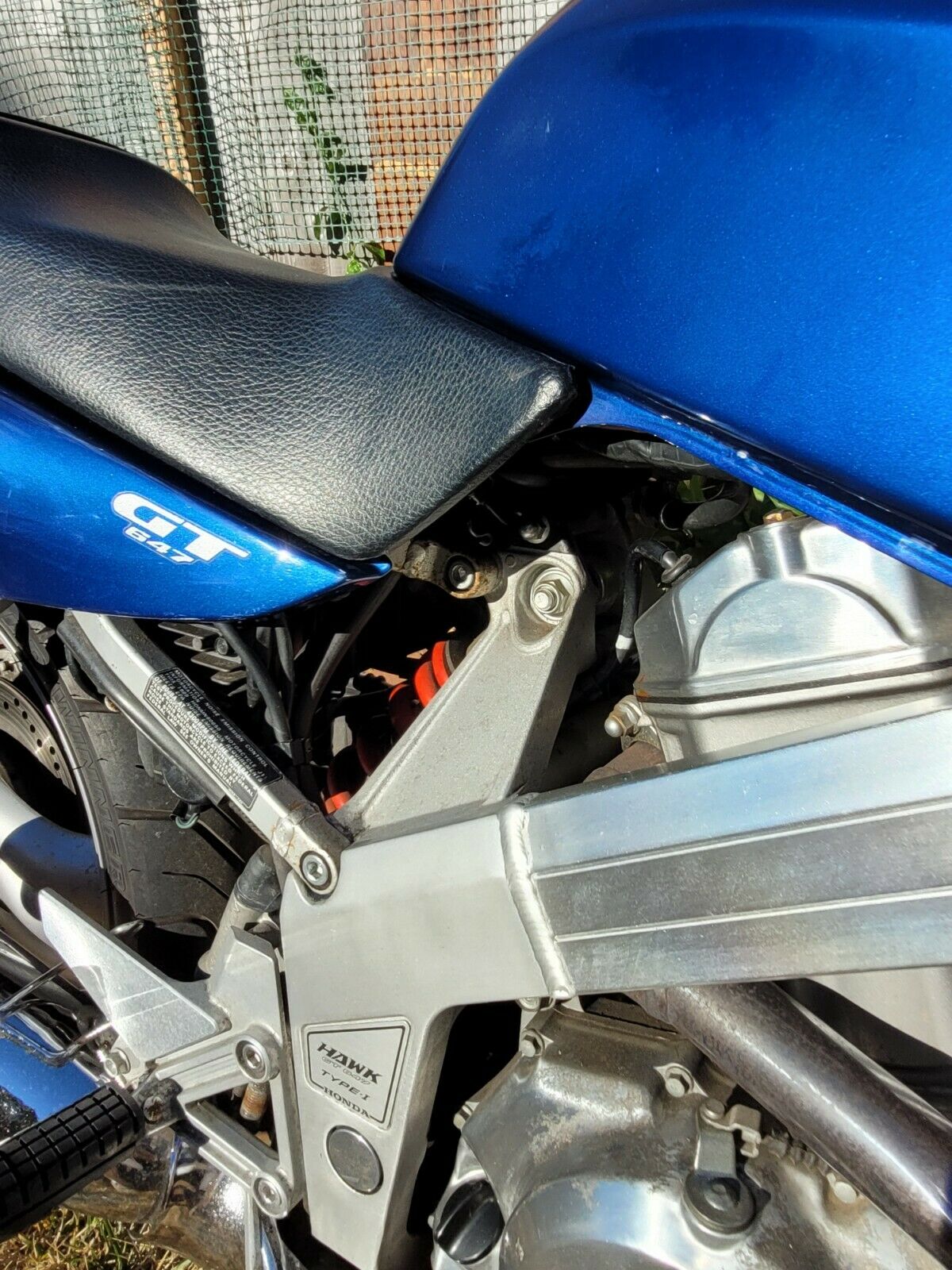 They did it with torque, low weight and a 5 speed. Wait . . a 5 speed? Yup, a 5 speed transmission. We all love FZR400's and we get all giddy over the last of the 2 stroke RS250's, but the proof is in the pudding so, don't turn your nose up at my little buddy.
Let's check it out-
I'm pretty sure you can flip that and make it 1 up and 4 down; removing the need for trick aftermarket rear sets. #RacerBoy Anyone confirm?
 

Ducati say what? Elf says "You're welcome!"
From the seller:
Like new 1989 Honda Hawk GT. Originally sold in upstate New York, the second owner bought it in Sept. 1993 with 1,920 miles. The second owner sold it to me in April 2018 with 2,700 miles. I haven't ridden it much, mostly enjoy looking at it in the garage. When I do ride it, it runs as smooth as butter, hard to believe twin carburetors can have that crisp throttle response you would expect only with fuel injection. The engine itself obviously benefits from counter rotating balancers, it's electric motor smooth. Power is strong, it loves to rev, geared to be turning 4,000 rpm at 60 mph.
Tires have a manufacture date Nov. 2013. In preparation for sale, the oil and filter were changed, new brake pads installed front and rear, and a new air filter installed.

During my ownership, the color was changed from red to blue. Blue was only offered in 1988. The fuel tank and seat cowl were replaced with factory blue tank and cowl from a donor vehicle. The front fender was painted to match. Seat cowl has all tabs and brackets intact.

Engine starts and runs easily, battery was on a tender most of its life and holds a charge. Fuel tank is clean with minimal rust, gasoline is fresh.
Now that we're clear on what was . . . How about what could be? With a little imagination, desire and a few Benjamin Franklin's- this is what could be!
Or maybe . . . you could slap on some soft saddle bags, a tank bag and simply enjoy the little NT647 for what it is- a well thought out Honda.
Cheers!
dd