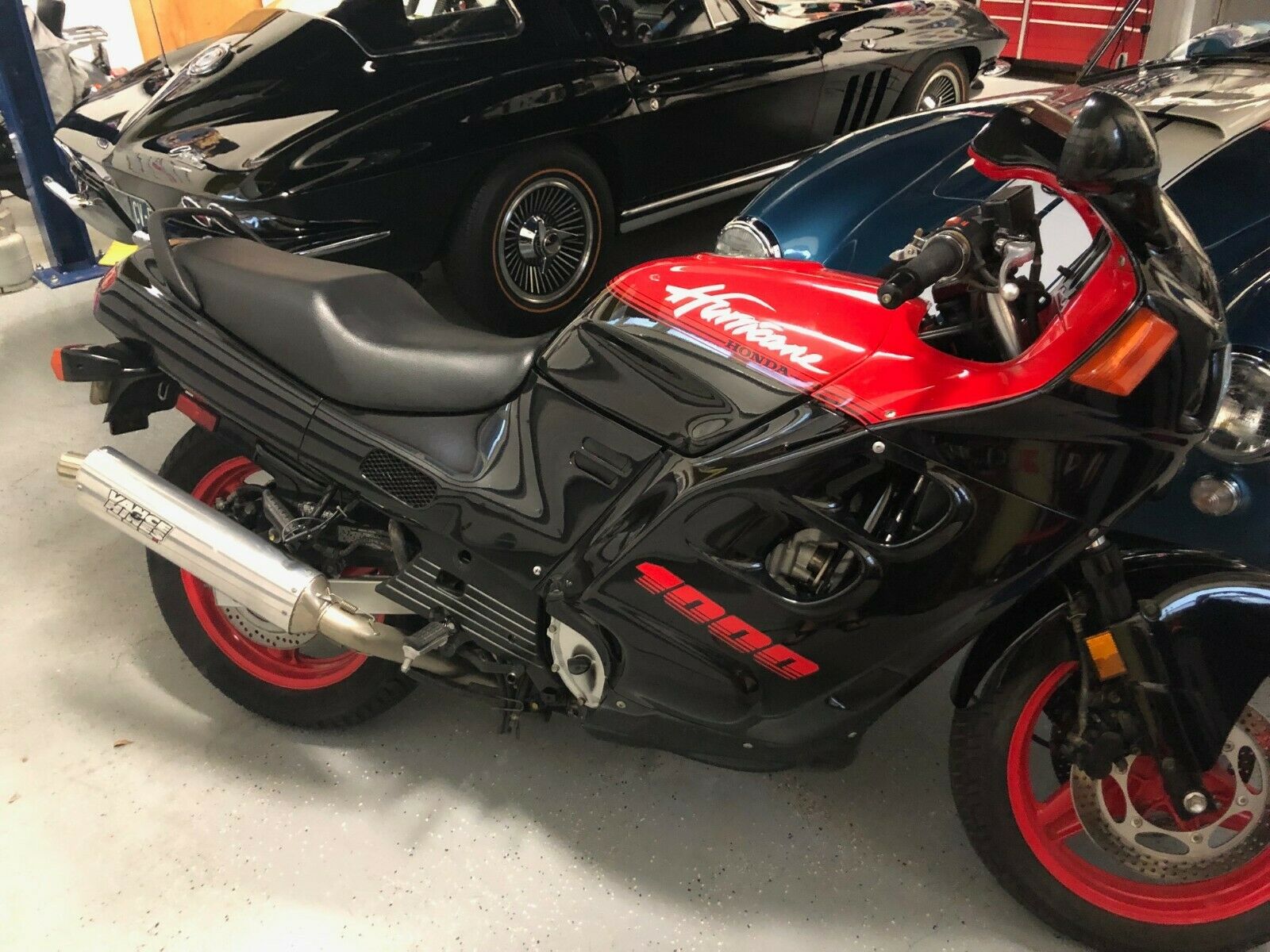 Rock you like a Hurricane, "I'm on to you" by Hurricane, Cat 5 Hurricane or Honda Hurricane? Since you're on this page, I'm guessing you're more of the Honda Hurricane type person.
In 1988 the Honda Hurricane wasn't overly sophisticated in any form except the fully encompassing fairing. Underneath it was a fairly slim double overhead cam, 4 valve per cylinder, water cooled power plant that could propel the big Hurricane to 155 mph. There were rumors of some folks pushing it to 160 mph, but I still raise my eyebrow to those numbers.
The fairings were a direct lift from Ducati's Paso line and Honda caught some flack for it back in the day, but Honda being Honda, they rolled with it, brushed it off and looked the other way.
Honda used steel frames on the Hurricanes, which would give some insight as to why it tipped the scales at a biscuit over 550 pounds. Besides the fairing being able to slice through the wind at 155 mph it also made the Hurricane look cutting edge and fast while sitting still.
This particular machine looks to be in near perfect shape as it still holds a showroom shine (it also holds some pretty good company in the garage!). Having only covered 5,172 miles in the last 33 years this has to be one of the lowest mileage Hurricane examples in existence!(?)

From the original owner and seller
1988 Honda CBR 1000. I am the original owner. Very low mileage. Just serviced, rebuilt carbs, new fuel pump and fuel on/off valve. Always garaged. I have the original exhaust as well as a like new spare tank. The spare tank has a small mark on it and Honda replaced it in 1988. Bike runs great, better then new. Bike has a Vance & Hines exhaust as well as a dyna jet kit. This bike has been very well cared for and serviced it's entire life. You will not find a nicer 1988 CBR 1000 Honda Hurricane.
This is one of the few times I'm going to agree with the sellers statement. This is a beautiful example and very deserving of being put on display.
At the time of writing the bid was up to $2,550 with the reserve firmly in place. I suspect this will need to be north of $5,000 to remove the reserve, but I've been wrong many times before and in today's market who knows!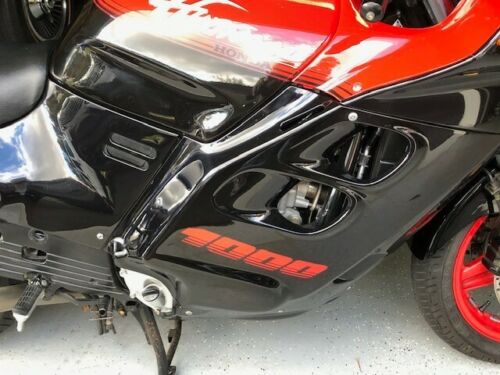 If you're missing an 88′ Honda Hurricane in your collection- look no further!
Make the jump here and let us know if it really is that shiny in person.
Good luck!
Cheers,
dd