By the late 1970's, Ducati's 900 Supersport leaned heavily on its Taglioni heritage, but had several worthwhile updates.  This Connecticut example has a very original look but has been refreshed in some important areas.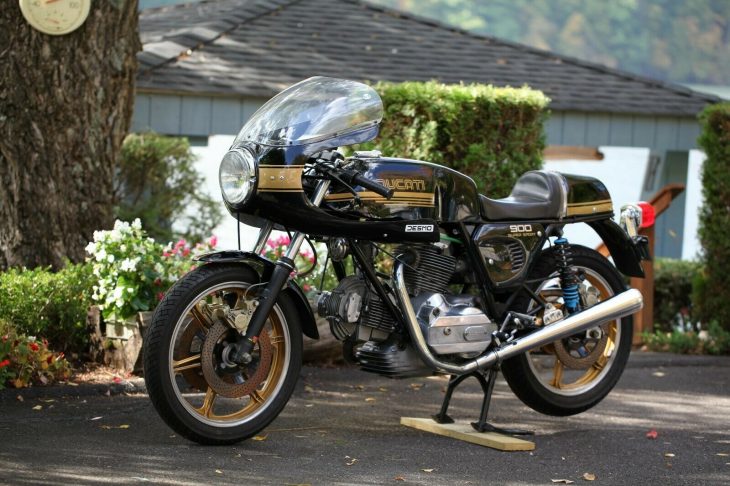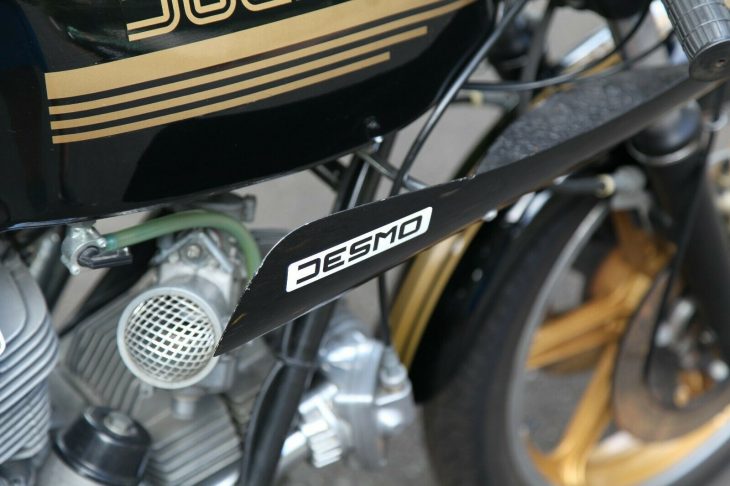 Ducati's Supersports have a markedly similar feel over the course of the decade, with the forward canted L-twin and very light fairing.  Gear shift and rear brake had been normalized for the previous generation, with shifter action greatly improved.  The square-case engine still sported a kick-starter, but made room for bigger crank journals, improving reliability along a with more modern ignition system.  The spare good looks continued for 1979, but with cast wheels and an optional dual seat.
Hard to argue with the previous owner's removal if you've seen the factory blinkers, and hopefully they had the good sense to backdate the carburetors to the 40mm Dell'Orto's as well.  Like a lady of a certain age, it's not sporting to ask about a 40+ year-old motorcycle's relationship history, but it appears there was a long-term owner early on, with service records.  Engine and paintwork were refreshed just 1,000 miles ago, but seemingly almost 20 years in the past.  For some of us, the fan's bevel-drive window never gets old.  Notes from the eBay auction:
This particular 900SS is just about perfect for the vintage motorcycle enthusiast who prefers a motorcycle that has been enthusiastically kept, cared for and ridden.

 

It includes an Ownership/maintenance binder with it's history from July of 1980 though May of 2003 (covering 26,123 miles).   

These records include an engine overhaul by Desmoto-Sport in California at the 25,435 mark and a paint refresh(with the exception of the tank) and front directional delete(owners preference) at 24,320 (~1998).  (according to previous owners records)

 

This bike is really nice as you can see from the photos.  I have the original directional for the front and rear. 

 

All of the fiberglass bodywork appears to be original. However the windscreen is Gustuvsons.

 

Contis are nice, as well as all the switches and gauges.

 

The last time I rode the motorcycle it ran very well and carbs were adjusted perfectly (that was a few years ago).

 

There is a slight "tick" when it warms up that I can hear only at idle (it may need a valve adjustment).

 

Comes with a dual seat.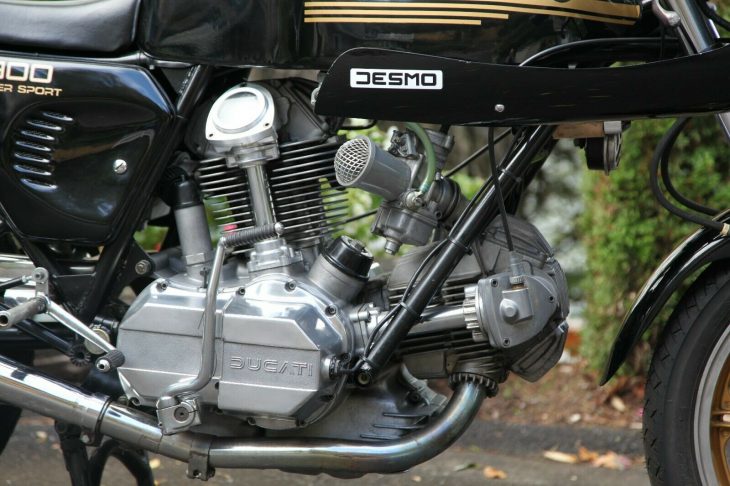 Whereas most manufacturer's street machines were the basis for their racers, the 900SS reviewed as the other way round, and they finagled the regs to put their race bikes in the showroom.  Either way you can't see much on a 900SS that's not required for a grand day out.  Maybe you are ready to take the plunge into waters that are somewhere between classic and vintage depth ?  This 1979 900SS looks like a great choice.
-donn