1993 Ducati 900SS Superlight on eBay
The 900SS falls right in the middle of an interesting period for Ducati.  The SS was subject to years of continuing refinement rather than any dramatic changes, however they were very capable machines by the end.  This 1993 900SS Superlight is perhaps the peak of that refinement.  By this point, it had inherited better brakes from the 851, better Showa suspension, carbon fiber bits all around and a solo seat.  There were only 700 Superlights ever made and reportedly only 300 of them made it to the U.S. so it's a rare bird for sure.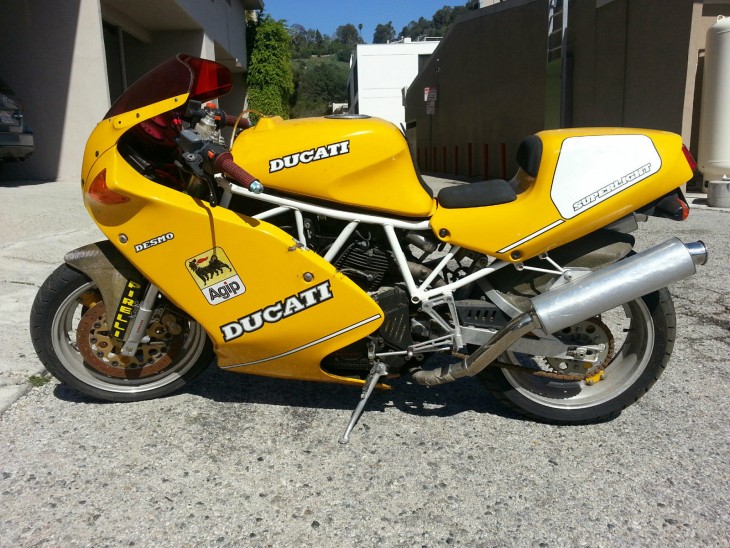 This one isn't in the collector condition like some of the ones listed for sale recently, so hopefully that makes the price more attractive for somebody looking for a little bit of a project.  The seller states that this IS a barn find and it needs TLC.  There is some damage to the fairings and tank and I would expect replacements to be all but impossible to find.  Repairing them might be the only option.  However, given the rarity of the Superlight, I think it's worth saving.  You can read more details from the seller's auction found here: 1993 Ducati 900SS Superlight on eBay
1 of only 300 imported into the US and number 690 of 700 in the world. Some of these vintage Mk1 Superlights are titled 1992 and some are 1993. This one is a 93, probably because it is a late production bike. 949 original miles, yes nine hundred forty nine miles, maybe the lowest mile Super Light in the country.

This was a modern "Barn Find", it was covered in a Los Angeles back yard for 18 years, unloved and un-ridden. She is mostly complete and original, the only aftermarket parts are grips, bar-ends, windshield, rear-sets, exhaust hangers, rear sprocket and brake lines. She has all of the Superlight parts still intact: high pipes, carbon fiber front and rear fenders, vented clutch cover, single seat, Mavic wheels and cast iron front rotors.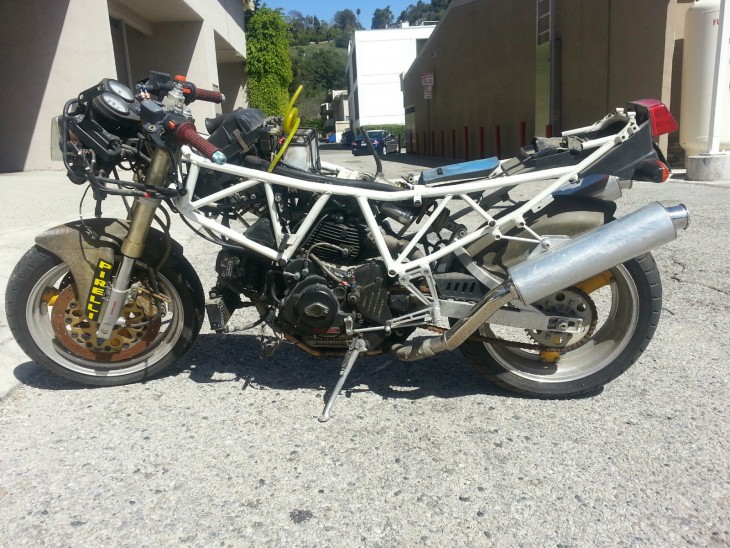 Mike M.