Like a bass to a shiny lure I got hooked again.  A reader spotted this XR41 replica a few days ago and it has now moved to eBay with some extra pictures and information.  Yes, it is nothing more than a nicely painted 1986 GSXR750 but those in themselves (in good shape) are getting hard to find.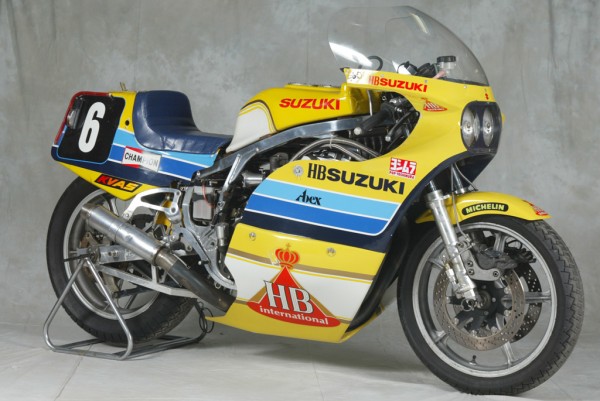 Here is what the owner modeled his replica after;  the GS1000R or its Suzuki factory designation, the XR41.  The bike racked up quite a few endurance wins including Suzuka and the Bold d'Or 24 hour.  This bike is circa 1983 so you can clearly see the where the development went when it came time to launch the GSXR750.  The bike is commonly pictured with a red seat so the seller was spot on.  Here are some good pictures and info on the real thing.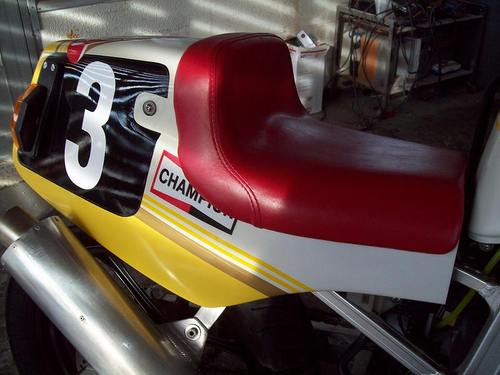 And like magic, there is the red seat, sitting on some custom bodywork.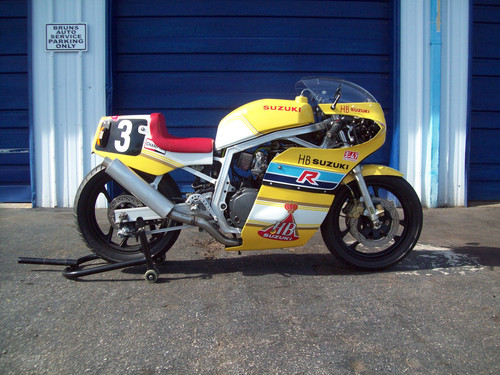 It is crying for a custom cut down tank like the XR41's;  fuel capacity be damned.
The info:
1986 gsxr 750 built as a tribute to Suzuki's championship winning xr41. Bike has fresh oil and filter, fresh brake fluid and new pads front and rear, new hel ss front lines, new battery, fresh carb clean and sync with stage 3 jet kit and k&n filters. New customized body work with custom headlights and seat. Bike was not built as a show bike so there are some imperfections and minor scratches, but bike looks and runs good. Clear Florida title, tagged and registered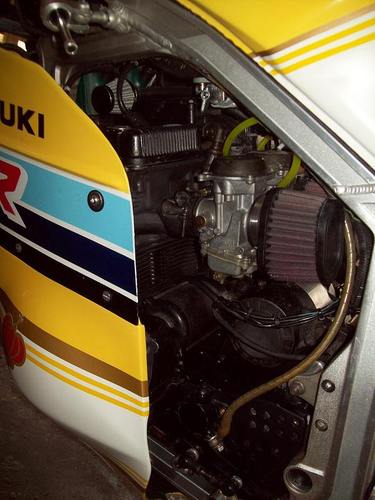 Hmm, looks pretty good.  On anything getting up in age I'm sure you'll have to check out all the rubber and plastic bits.
The seller has a BIN of $3,600 to go along with the auction.  Granted you have to like the yellow replica paint but the BIN seems qutie reasonable for a clean GSXR750 with some custom parts.
Ian